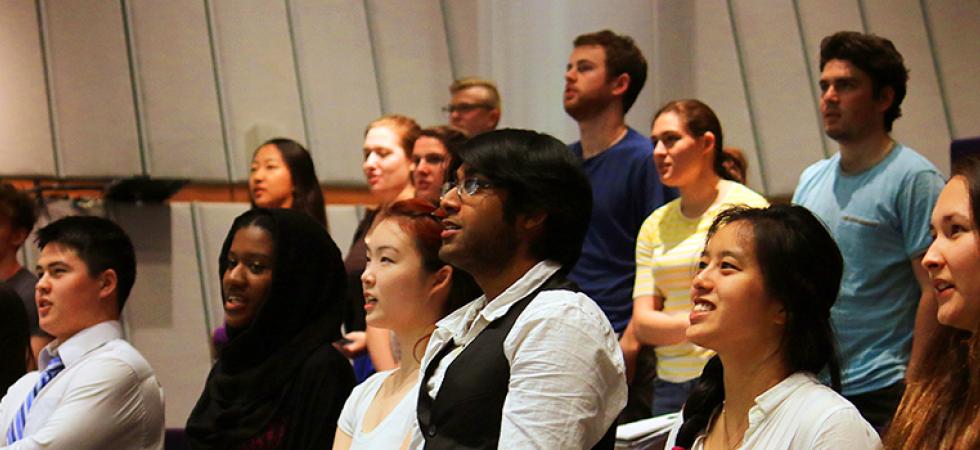 Speaking Freely Online
Speaking Freely Online (SFO) is a free and easy way to gain an introduction to a language, or improve your existing language skills. As an extension of NYU's in-person Speaking Freely Program, the online version allows NYU students around the world to participate in language classes via Google Hangout video chats. Taught by fluent speakers, these weekly sessions emphasize conversational knowledge, learning practical words and phrases you might use when traveling or studying abroad, as well as vocabulary related to various aspects of art, history, and culture. SFO offers sessions in Spanish, French, Mandarin and Arabic. For more information, please visit the website for Speaking Freely Online or email nyusfo-group@nyu.edu. 
English Conversational Practice
The Academic Resource Center provides a variety of opportunities for students to improve their English speaking, listening comprehension, and presentation skills to help build confidence in expressing their ideas in the classroom and beyond. In one-on-one appointments with Global Academic Fellows, students discuss popular television shows, listen to radio podcasts, and tackle interesting conversation topics, dissecting colloquialisms and cultural nuances of English communication. Public speaking workshops and other programs are also held throughout the year.