Mission
​​The NYU Shanghai Global Writing and Speaking Fellowship enables accomplished individuals with a passion for teaching to provide academic support and enrichment to the students who make up NYU Shanghai's multicultural student body.

Apply for the Fellowship
Learn more about this 10-month teaching and professional-development fellowship.
Info Sessions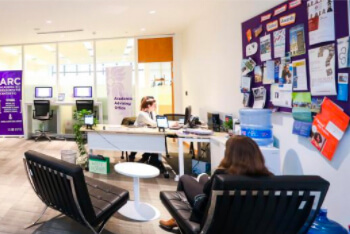 Info Sessions on Writing and Speaking Fellowship will be held at the following times:
Monday, November 28, 9:00 AM (Beijing Time) / Sunday, November 27, 8:00 PM (Eastern Standard Time)
Tuesday, December 13, 9:00 PM (Beijing Time) / Tuesday, December 13, 8:00 AM (Eastern Standard Time)
Interested in joining an info session? Please sign up no later than 24 hours in advance before each session. We will email you a Zoom link prior to the start of the session.
Application Deadline
11:59 PM, January 2nd, 2023 (Beijing time, GMT+8)