The Student Health Center at NYU Shanghai is committed to promoting a safe, informed, healthy and happy university community. We provide an array of professional services tailored to support our students' physical, emotional, and mental health needs during their time at NYU Shanghai.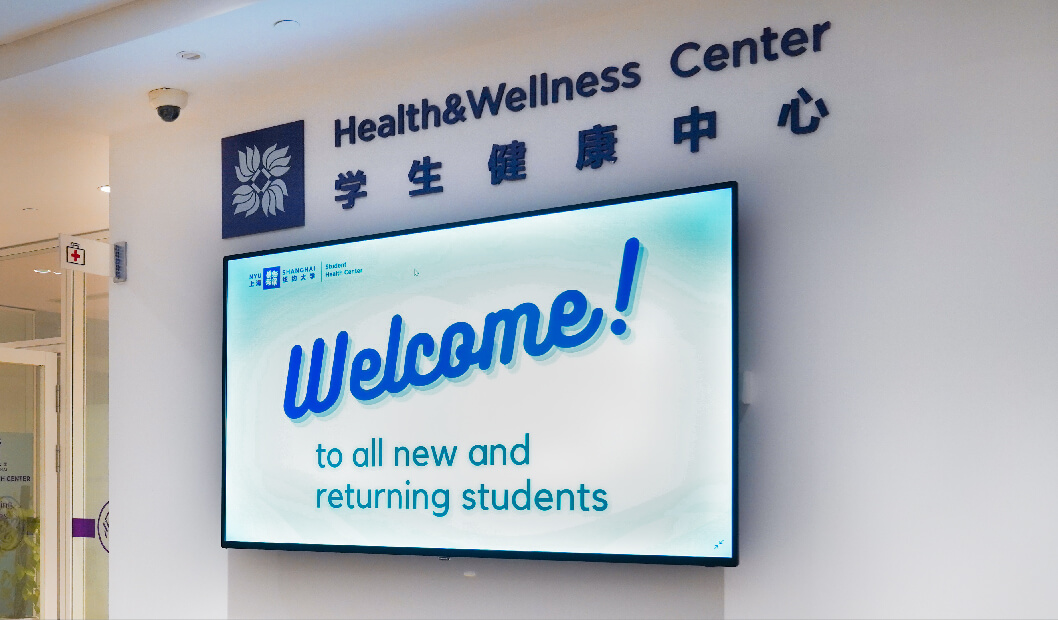 Navigating both college life and the transition to adulthood is exciting, but can also sometimes cause students stress and varying emotions. We are also mindful of the great opportunities and added challenges of being a student in a mega city such as Shanghai.
The Student Health Center provides medical and counseling support and promotes health knowledge through skills-focused workshops in a warm and welcoming environment.
The Student Health Center Center is located on the 6th floor of the Academic Building and is open Monday to Friday from 8:30 AM - 5:30 PM. The Center is staffed by highly trained professionals who are focused on supporting students. Professional counseling services are confidential and offered to students free of charge. Students can come into the Center on a drop-in basis or by appointment.
Contact Us
BORDER DO NOT TOUCH
Email: shanghai.health@nyu.edu
Call: 2059-5353 (from Shanghai) 021-2059-5353 (from elsewhere In China) 86-21-2059-5353 (from outside Of China)
Location: Academic Building, Room 605
Hours Of Operation: Monday-Friday, 8:30 AM – 5:30 PM
Emergencies
BORDER DO NOT TOUCH
For emergencies:
Call NYU Shanghai Public Safety At 021-2059-5500
Urgent mental health needs:
Call the Wellness Exchange hotline,
24 Hours A Day,
Seven Days A Week,
At +86-21-2059-9999 Or +1-212-443-9999