This page provides important information and links for first-year students who will start their fall semester at NYU Shanghai. Please read the following information carefully. If you have any questions, please contact shanghai.newstudents@nyu.edu.
Activating Your NYU Email
The summer before you arrive at NYU Shanghai, you will receive important information, tasks, and deadlines via email. Please note that the personal email address you provided in your application to NYU Shanghai will only be used for the first newsletter from New Student Programs. All subsequent communication will be delivered to your NYU email only.
NYU Start
BORDER DO NOT TOUCH
Activate your NYU email and avoid missing important information and deadlines.
NYU Home
BORDER DO NOT TOUCH
Access your NYU Email and Google Apps for NYU.
DUO Multi-Factor Authentication
BORDER DO NOT TOUCH
NYU's DUO Multi-Factor Authentication protocol is a mandatory information security measure that protects your NYU email and other NYU affiliated accounts. After setting up your account, you will be able to access your NYU Email and Google Apps for NYU through
NYU Home
Applying for a Student Visa (International Students)
All international students must have a valid China student visa to study in China. Our Student Mobility Team will do everything possible to help you with your visa, but ultimately the Chinese government and your local consulate have the authority to issue a visa. It is therefore important to fully understand the requirements of your local consulate and provide all relevant documents when you apply for your visa.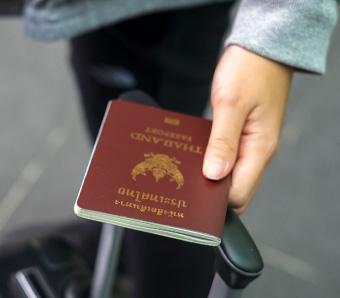 An official invitation letter confirming that you are enrolled to study at NYU Shanghai is one of the crucial pieces of documentation you will need. In order to produce this letter, please complete the Visa Survey from the Student Mobility Team as soon as you receive it. The Visa Survey will be included in the first summer newsletter you receive from New Student Programs in mid May. Any delay in filling out the Survey may negatively impact whether you will be able to study at NYU Shanghai.
If you have any questions about visa and immigration procedures, please contact shanghai.student-mobility@nyu.edu
Summer Newsletters
Starting May 10, 2022, you will receive a series of summer newsletters that will help you prepare for your journey to NYU Shanghai. All newsletters will be sent to your NYU email address, so make sure you set up your NYU email to avoid missing important information.
Timeline for Summer Communication
May 24: NYU Account and General Information
June 7: Welcome from the Orientation Ambassadors
June 21: Billing, Residence Hall and Housing Application
July 19: Academic Preparations and Arrival Information
July 21: Welcome Chinese Students (to admitted Chinese students only)
July 26: Summer Reading and Pre-departure Online Summer Modules
August 9: Online Summer Reading Forum
August 16: Move-in Arrangements and Orientation Schedule
Please note the following:
Due to the Chinese admissions process, students with Chinese nationality will only start to receive official correspondence by email after July 21, 2022.
This is a tentative schedule and changes may be made to the content and or dates of these newsletters. If there are major date changes, New Student Programs will notify you by email.
Pre-Arrival Online Summer Modules
Living away from your family and starting university is challenging. To help you in this process, we have designed an interactive online orientation that will help you prepare for NYU Shanghai.  As you watch videos and take quizzes, you will gain knowledge on course registration, academic and library resource, as well as important tips on getting a fully living experience on campus and in the city that helps you succeed at NYU Shanghai.  
The access to the Pre-Arrival Online Summer Modules will be emailed to you in one of the summer newsletter. You must complete the mandatory modules to gain access to fall course registration. 
Pre-Arrival Checklist
How can you prepare for your arrival at NYU Shanghai? Follow the links below to make sure you've got all the information you need: