All NYU Shanghai first-year students will be required to participate in Orientation Week.
This week will help you prepare for your academic transition into NYU Shanghai through workshops, discussions, language preparation, and academic advising. It will also help you transition into living in a new environment and connect you with your peers through fun events, dialogues, games, and tours.
During and after Orientation Week, you will also have opportunities to engage with upper-class study away students from NYU's campuses in New York City and Abu Dhabi.
More details about Orientation Week will be provided in the last summer newsletters from New Student Programs.
Your Orientation Ambassador
Each spring semester, New Student Programs selects a group of Orientation Ambassadors (OAs) from upperclassmen who will help the office provide support to incoming first-year students. Each Orientation Ambassador will be assigned a group of first-year students, reach out to them during the summer, and support them in their first semester at NYU Shanghai.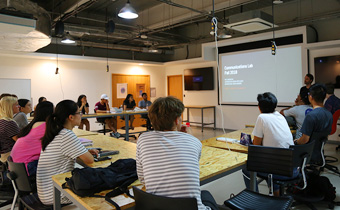 Orientation Ambassadors are a key part of the Fall Orientation Week​ and First Year Dialogue, because they help new students adjust to the unique cultural and the linguistic environment of our school. All Orientation Ambassadors are full-time sophomores, juniors, or seniors. If you have any questions about the Orientation Ambassador program, please contact New Student Programs at shanghai.newstudents@nyu.edu.
First Year Dialogue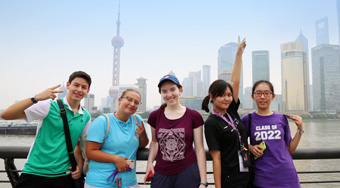 All first-year students will participate in First Year Dialogue (FYD). Developed by New Student Programs and facilitated by your orientation ambassadors, this curriculum takes you outside the classroom and equips you with the necessary skills to navigate the opportunities and challenges you will face during your time at this university.
FYD will cover relevant topics for first-year students as they transition into university life and the diverse cultural environment of NYU Shanghai. It is designed to improve your self-awareness, concepts of personal identity, and your relationships with others. It also helps you set expectations for your college life and reflect on how you might want to engage as an active community member during your four years at this university. Throughout this process, you will explore your own development, and set clear academic and social priorities.