Ready to begin the search for jobs, internships, or fellowships?  In addition to connecting you to relevant websites and events, the Career Development Center (CDC) can help with proactive strategies for your search, such as networking and making speculative applications.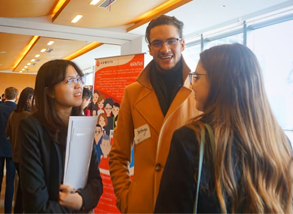 On campus career fairs and recruitment sessions connect students to potential employers.
border-donotRemove
Explore how to work on campus, intern off campus, or stay in China to work after graduation.
border-donotRemove
Use your Net ID to sign onto Handshake and to find career recommendations based on your major, interests and network.