Study Away Programing
No matter if you have been to Shanghai and China before, NYU Shanghai Study Away Programs will provide many exciting events throughout the year for study away/visiting to get to know the culture better.
Cultural Field Trips and Workshops
During the semester, NYU Shanghai Study Away Programs will organize several cultural workshops, day and weekend field trips for study away students to better understand culture in Shanghai and China. Study away students will be able to find detailed event sign up information in the weekly study away in Shanghai newsletter.
Language Peer Mentor Program
The Language Peer Mentor/Mentee program is a ten-week language partnership program launched by the NYU Shanghai Study Away Programs for all NYU Shanghai undergraduate students including study away students. Once enrolled in this program, students will meet at least 1 hour a week to practice verbal communication in Chinese, English, or other languages. This program aims to enhance interpersonal and cross-cultural communication among students on non-academic occasions and provide an opportunity for students to develop personal relationships. The program is offered once every semester.
Most popular vlogs from past years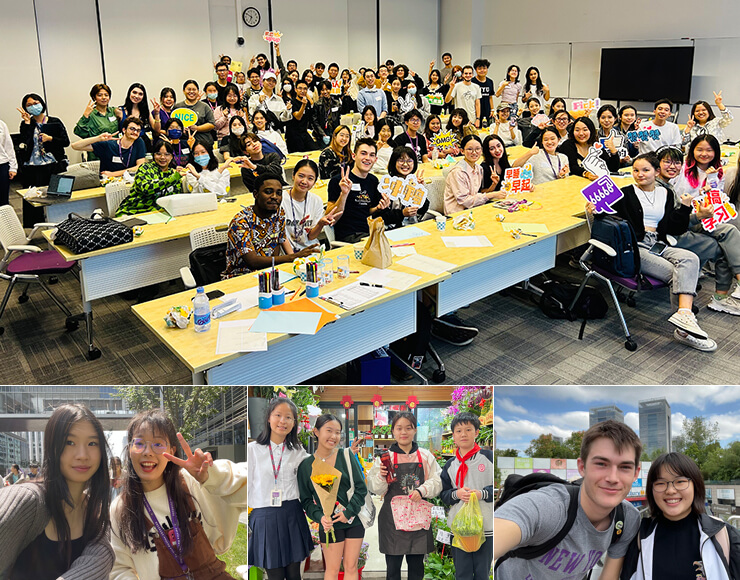 Community Building
While studying away at NYU Shanghai, the monthly study away community building activities will give you an opportunity to connect with your study away peers, faculty, staff at NYU Shanghai and your new friends from NYU Shanghai.