Off-campus Internship Registration for International Students
International students in China must meet the following requirements BEFORE starting off-campus internship. Failure to do so will be considered as Illegal Employment and will be subject to fines and other disciplinary action from the Chinese government and Exit-Entry Bureau.
The international student should be enrolled in a degree or exchange program a school that has received qualifications to recruit foreign students in Shanghai.
The international student has obtained a study residence permit from the Shanghai Exit-Entry Bureau.
The student has received an official memo from the Exit-Entry Bureau on their residence permit.
The student may not hold more than one concurrent off-campus internship.
The off campus internship must be UNPAID positions and must be relevant to the student's majors. Transportation and meal allowances are permitted.
The internship period should be less than 6 months. If students have an internship for longer than 6 months, they must re-register every 6 months.
Application Process
Step 1
Once you secure an internship offer, email shanghai.careerdevelopment@nyu.edu to request an internship registration opinion letter from the CCD, and obtain detailed instructions about the off-campus internship registration process.
Please provide the following information for the Opinion Letter:
Your legal name (as shown on passport)
Your nationality
Your passport number
Start and end date of your internship (please note that the start date on the letter must be AFTER you have completed the registration process).
The registered Chinese* name of the company (names in English will not be accepted)
The address of your company in Chinese* (names in English will not be accepted)
*If you are not able to type Chinese, please send a digital photo copy of the company name in your email.
Step 2
Obtain a Company Opinion Letter from the internship provider and make sure it's stamped with their official chop, and send a digital copy back to the CCD. Pick up the stamped CCD Opinion Letter from CCD. Once CCD receives all information needed, CCD will share all the information with Student Mobility, and they will upload your information to the Shanghai Exit-Entry Bureau's online system for online approval. Make sure all the information submitted is accurate. Any mistakes may impact your internship registration. This process takes around 7 business days.
Step 3
Once your application has passed online review and approval by the Shanghai Exit-Entry Bureau, you will receive an email to pick up your materials from Student Mobility in room 110. Take those materials, including the sealed opinion letters from the CCD and your company, and bring them to Student Mobility. They will help you get the documents needed for in-person submission at the Exit-Entry Bureau.
Step 4
Submit all documents to Exit-Entry Bureau in person and obtain the internship registration memo on your residence permit. This registration process will take another 7 business days. You can only begin your internship AFTER your passport is returned with an internship approval residence permit inside.
Note: If you have previously registered another off-campus internship at NYU Shanghai, and you still have your registered residence permit in your passport, you can skip this step.
Exit-Entry Bureau Address
Shanghai Exit-Entry Administration Bureau 上海市公安局出入境管理局
No. 1500 Min Sheng Road, Pudong District 浦东新区民生路1500 号
Office Hours: 9:00 am - 5:00 pm, Monday to Saturday (except national holidays) Tel: (021) 2895-1900
The taxi ride should cost 16 RMB more or less from Pudong campus.
Exit-Entry Bureau is just several blocks away from our campus.

Internship Registration Student Guideline
Stay in China to work (For International Students)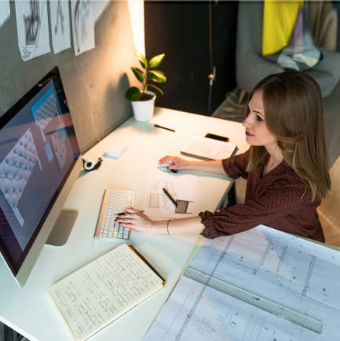 The China Work Permit Policy for Foreigners allows employers in the Shanghai Pilot Free Trade Zone and Shanghai Zhangjiang National Innovation Demonstration Zone to bypass the two year post-graduation work experience requirement to hire international students who graduate from a local Chinese university without requiring two years post-graduate work experience. NYU Shanghai's dual identity means that our graduates qualify under this new policy. Students who want to seek employment outside of these two zones are still be required to have two years of work experience after graduation.
The CCD recommends
Research the types of companies that operate within these zones to see if the industries and sectors meet your job search goals.
As this is a relatively new policy that went into effect in November, 2016, there is no guarantee that there will be immediate openings that fit your interests.
Many employers indicate openness to hiring qualified international students with high fluency in Mandarin, but they may consider other factors on a case by case basis.
Do your research about what it's like to work and live in China. The environment will be vastly different from your university life, and you should glean as much information as you can about compensation, health care, and other benefits.
Recognize these are local employment opportunities, and are not likely to have direct ties to overseas/expatriate assignments.
NYU Shanghai is not able to influence or assist with work permits, but will provide any necessary documentation requested by employers.
Additional Resources
Check where companies are registered in the National Enterprise Credit Information Publicity System
---
Every year, Pudong New Area Talent Recruiting Market will hold two career fairs exclusively for international students. Attending companies are mainly registered within Shanghai Free Trade Zone. NYU Shanghai Center for Career Development will promote these career fairs to all international students before event. Please pay attention to CCD newsletter.

For Chinese Seniors (PDF)