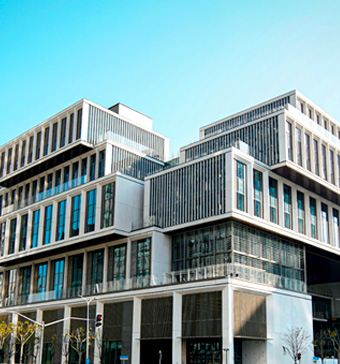 NYU Shanghai is China's first Sino-US research university and the third degree-granting campus of the NYU Global Network. We were founded in 2012 by New York University and East China Normal University with the support of the city of Shanghai and the district of Pudong.
NYU Shanghai seeks to cultivate globally-minded graduates through innovative teaching, world-class research, and a commitment to public service. 
Our student body currently consists of nearly 2,000 undergraduate and graduate students, half of whom are from China. Students from the United States and some 70 other countries represent the other half. Our faculty of renowned scholars, innovators, and educators are recruited from the world's best research universities.
A Global Perspective on Academics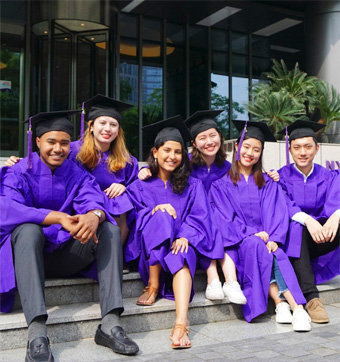 Undergraduate Education
All undergraduate students pursue a course of study that will equip them with the broad knowledge base and tools to become creative thinkers and active learners throughout their lives.
English is the language of instruction on campus, though international students are required to study and achieve proficiency in Mandarin Chinese. The university regularly fosters opportunities for cross-cultural communication and cooperation in the classroom and through diverse extracurricular activities.
NYU Shanghai expects undergraduate students to spend the first two years on core courses and to select an academic specialization for deeper study and research in their third and fourth years. Students may pursue 19 different majors in the arts and sciences, business and finance, engineering, data and computer science.
Over the course of their undergraduate studies, NYU Shanghai students are encouraged to spend up to two semesters studying in New York, Abu Dhabi or at one of NYU's twelve study away centers in cities around the world. This is an integral part of the University's mission to foster truly global citizens.
Upon graduation, students will have earned two diplomas: An NYU degree (the same degree granted at our New York and Abu Dhabi campuses) and a Chinese-accredited NYU Shanghai diploma.
Graduate and Advanced Education
At the graduate level, NYU Shanghai offers master's, PhD, and non-degree programs in a wide range of academic and professional disciplines. Through collaborations with peer NYU schools and departments, our offerings leverage the intellectual resources of the NYU Global Network and feature semesters of study in Shanghai, New York City, and around the world. 
Hundreds of graduate students make NYU Shanghai their home every year. From master's students taking the next steps in their careers in Data Analytics and TESOL to PhD students conducting research at the frontiers of Chemistry and Neural Science, our graduate students make up a diverse and thriving community whose passions and energy enrich the university.
For more information about all of our 7 master's programs, 11 PhD programs, and various non-degree programs, visit NYU Shanghai Graduate and Advanced Education.