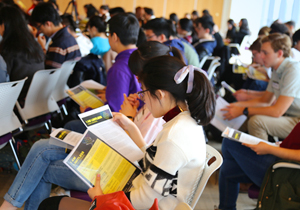 Career Workshops
Every semester, CCD offers a range of professional development workshops that provide relevant career skills and knowledge to students. Students from all class levels and disciplines can benefit from our interesting and interactive programs. These programs are designed to help students develop better self-understanding, industry knowledge, and job search skills. They also help students establish important connections and gain useful career insights. For more information, email shanghai.careerdevelopment@nyu.edu.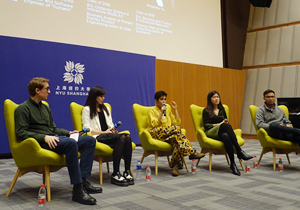 I Am Limitless Conference
The I Am Limitless Conference is a one-day conference held each spring that focuses on helping students make key decisions, such as choosing a major, selecting a study abroad location, and picking a career path. The conference is attended by more than 150 students and 50 alumni and professionals every year. Speakers at the Conference have included representatives from UNICEF, the Peace Corps, as well as NYU Shanghai alumni who have gone on to work in non-profits and NGOs. For more information, email shanghai.careerdevelopment@nyu.edu.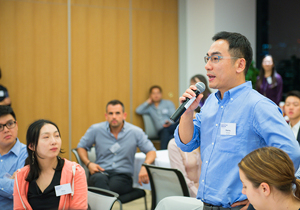 NYU Alumni Executive Mentor Program
Since 2014, this one-year program has been offering NYU Shanghai sophomores and study away students an opportunity to build their professional network with executive-level NYU alumni currently working in Asia. Once selected for the program, candidates are matched with mentors of their choosing. As of today, there are more than 30 alumni mentors in this program, each of whom has more than a decade of professional experience. Throughout the year, mentors and mentees meet to exchange ideas and discuss academic and professional goals. Applications for this program open in early fall semester. Please stay tuned to CCD emails, or email shanghai.careerdevelopment@nyu.edu for more information.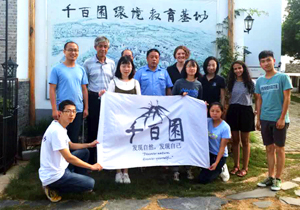 Social Impact Internship Grant
This grant aims to provide financial support to students who are pursuing unpaid internships in not-for-profit organizations during the summer. The CCD announces this program every spring semester, so students should check emails to stay up to date about summer service grants.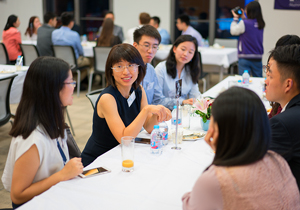 Industry Mentor Programs
The June Lin Industry Mentor Program pairs industry experts with students interested in finance, technology, and behavior economics. Mentees will receive personal guidance from June Lin, the former Vice President and CMO of CITIC-Prudential Fund Management Co, Ltd. Lin is one of the few women executives in the competitive field of fund management, and was one of the first traders in the nascent Chinese Stock Market of the 1990s. With more than two decades of professional experience, Lin is a staunch advocate of the concept of a "life of learning," and is enthusiastic about sharing her experiences with students.
CCD collaborates with employers to host events throughout the year such as company information sessions, business competitions, and industry-specific conferences. Students can gain insight into successfully applying to a company, apply classroom knowledge in real-life business challenges, and expand their professional network at these events.
Career Fairs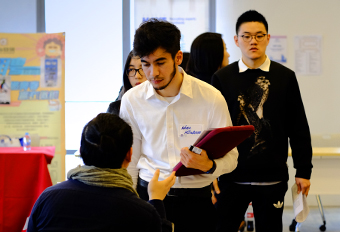 Every semester, CCD will hold at least one Career Fair with representatives of some 60 companies from various industries looking to hire NYU Shanghai students.  Many NYU Shanghai students found their first internships at a Career Fair and have maintained great relationships with our employers.
On-Campus Recruitment (OCR)
The On-Campus Recruitment (OCR) Program is a series of one-hour information sessions held at NYU Shanghai by employers from various industries. Every OCR session provides you with:
Detailed company introduction
Great industry insights
Face to face interactions with HR directors
Recruitment opportunities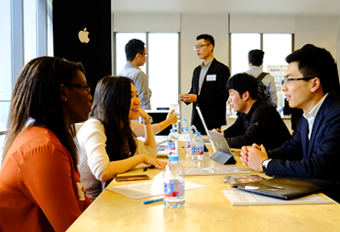 If you are an underclassman, OCR is a great chance to begin networking with future employers and exploring possible careers. If you are an upperclassman, OCR can provide opportunities to impress company recruiters firsthand and skip the first round of the job application process.
To view the OCR schedule, please login to Handshake to check for detailed information.