In a survey on alumni programming, over 35% of NYU Shanghai students surveyed ranked "mentoring from an alumnus/a" as their No. 1 top priority. Based on this feedback, the NYU Global Alumni Programs collaborated with the NYU Shanghai Career Development Center to create this mentorship program which launched in spring 2015. Students participated in an application process and the selected mentees were paired with an executive level alumnus/a working in Asia.
Each year the program holds a reception to kick off the program, as well as a final appreciation dinner at the end of the semester. Students and mentors are encouraged to meet several times throughout the year. During these meetings, mentors gave students insight into real world perspectives, and provide advice and guidance for their future career goals.
"I'm really happy to have an adult figure besides my parents to help me through this transition into adulthood." Saphya, Class of 2017
Photos of Previous Events
Mentorship Stories
Alumni Mentor Program Co-chairs
Robin Cheung, WSC '85
Wei Gu, GSAS '02​
Thank you so much to our 2016-2017 Alumni Mentors. We are extremely grateful for their generosity and support to our student mentees!
Wayne Lee, Stern '03
Robin Cheung, WSC '85
Danny Bao, Stern MBA '01
Eddie Chen, Tandon '95
James Chang, Stern MBA '01
Scott Chang, Stern MBA '06
Joshua Fu, Tisch '10
Crystal Gao, Stern '00
Wei Gu, GSAS '02
Edward Hsu, Law '05
William Hsieh, Stern MBA '00
Leon Huang, GSAS '11
Zhen Ji, Courant '97
Peng Jin, Stern '98
Jesse St. John, Stern '13
Peter Koo, Stern MBA '95
Alan Li, Stern MBA '06
Callum Li, Tandon '12
Michael Mi, Stern MBA '00
Derrick Miu, Stern MBA '03
Anabela Mok, CAS '00
Julliet Pan, Tisch '05
Gloria Song, Stern MBA '07
Stephanie Tang, Law '04
Walter Tong, Stern MBA '03
Alfred Wong, Stern MBA '94
Andy Xia, Stern '12
Yang Xia, Stern MBA '03
Mark Yang, Courant '99
Yun Zhou, Law '01
Jie Zhu, Law '06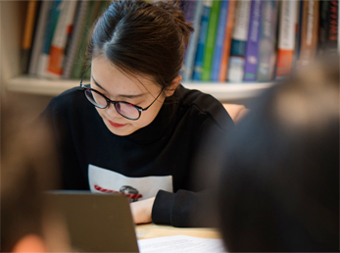 Interested in participating?
Alumni can submit a one page introduction of yourself, including your name, a photo, NYU graduation school and year, current job title and employer, area of expertise, and a short professional bio. Send the above introduction to xin.wei@nyu.edu.
Students keep an eye out for our annual application announcement every winter.
Contact Us