Job Search Sites
Explore the websites below to get started searching for jobs and internships in China and around the world. It's a good idea to visit these sites from time to time and get familiar with the types of opportunities out there, and understand what kind of experience employers expect to see from recent graduates.
BORDER DO NOT TOUCH
Use your Net ID to sign onto Handshake and to find career recommendations based on your major, interests and network.

View More Job Boards (PDF)
Other Resources
After you become familiar with the job boards listed above, you can also try the proactive job search strategies below in order to identify hidden opportunities.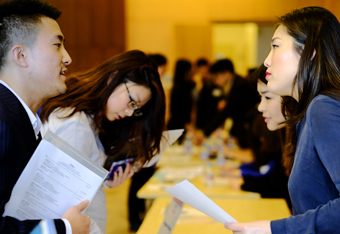 Attend on-campus events such as the Career Fair and On-Campus Recruitment Programs, to employers and learn about new sectors and opportunities.
Volunteer for a cause to gain experience and skills that will build out your resume. The NYU Shanghai Community Engagement pages are a good place to start.
Reach out to your network. Somebody might know someone in an industry you're passionate about.
Speculative applications can impress an employer and show that you are proactive and resourceful. Write to an organization that you would love to work for, even if they haven't posted any job openings.
Check our Graduate Destinations report to see what NYU Shanghai alum are doing and get some ideas.
Working While Studying Abroad
Here are some resources to help you gain internship and working experience while studying away: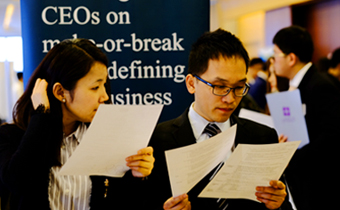 Considerations for your job search