Whether you are a first-year or study away student, your experience in Shanghai will be exciting and unforgettable both in and out of the classroom. The NYU Shanghai Center for New Student Programs is here to support you throughout this experience. We hope you take some time to review the information provided here, so that you will be prepared to make the most of your time at NYU Shanghai.
Center for New Student Programs (CNSP) is an office that specializes in first-year students' college transition and personal growth, as well as in-bound study away and visiting students' adaptation and cultural exchange. Feel free to contact us at shanghai.newstudents@nyu.edu or visit our office located at W645 (click to find the location on map) if you have any questions regarding starting your journey at NYU Shanghai.
Our Mission
College and Cultural Adaptation, Community Bonding, Peer Support, Intercultural Communication
Our Vision
Guiding students to build a strong foundation for college success and beyond.
Meet the Team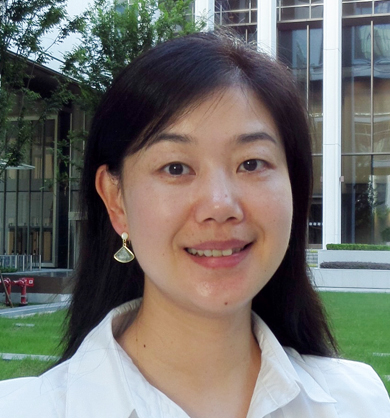 Shelly Lu (陆晓园)
Director, Center for New Student Programs
Shelly (she/her) has been working in NYU Shanghai since 2014. Now she oversees the Center for New Student Programs. In her job, she focuses on developing and executing a well thought-out orientation program, First Year Dialogue college transition program and semester programming for both first-year students and in-bound study away students. Shelly graduated from Universidad de Rey Juan Carlos in Spain with a Master's Degree in Travel Agency Management, and obtained her Bachelor's Degree in Biotechnology at East China Normal University in 2005. In her spare time, she has a strong interest in the psychological field, and is a certified psychodynamic counselor.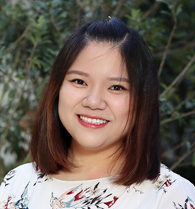 Milly Yin (殷茗)
Study Away Programs Specialist
Milly (She/Her) has been working in NYU Shanghai since 2017. Now she is in charge of the orientation and cultural programming for inbound study away students and visiting students in NYU Shanghai throughout the academic year. Milly graduated from Nova Southeastern University with a Master's Degree majoring in College Student Affairs and concentration in Conflict Resolution in 2015. She obtained her Bachelor's Degree from University of Central Arkansas in Psychology and Speech Communication in 2012.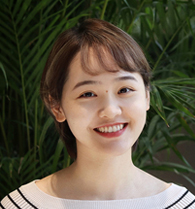 Li Li (李莉)
New Student Programs Coordinator
Li Li (Lili) is responsible for overseeing Orientation Ambassadors and planning effective first-year student programs including orientation and semester events. She graduated from Teachers College at Columbia University with a master's degree in International Educational Development in May 2019. Before that, she obtained her bachelor's degree from Zhejiang Normal University majoring in English with a concentration in teaching in June 2016.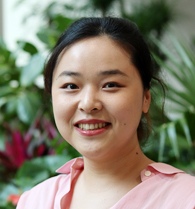 Zige Zhao (赵子歌)
New Student Programs Coordinator
Zige Zhao (she/her) has worked as the New Student Programs Coordinator at NYU Shanghai since Fall 2020. She is a proud alumni of University of Oregon College of Education and NYU Steinhardt International Education master program. Besides working with the team for each year's Orientation, she is responsible for assisting the program director in generating First Year Dialogue content and creating First Year transitioning events and materials throughout students' first academic year.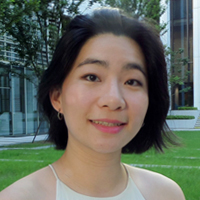 Qianni Zhu (朱茜妮)
New Student Programs Coordinator
Qianni (they/them) joined the New Student Programs team in 2023 after 2 years at NYU Shanghai. They work on Orientation Ambassador recruitment and training, First Year Dialogue, and year-long programming for first-year students. Prior to joining NYU Shanghai, Qianni had a career in the arts. A lover of the great outdoors, Qianni also enjoys curling up on the couch with a good book and a nice cup of tea.