Bopan Ni 倪博攀
NYU Tandon School of Engineering Master of Science in Management of Technology
Through a series of fortunate events, I found myself presented with the precious opportunity to return to my homeland for a semester of study before graduation, thanks to both NYU and NYU Shanghai. This experience allowed me to engage with some of the finest educators in China. During the semester, I was provided with a level of mentorship and a learning experience like none I have ever encountered by the faculty of NYU Shanghai. The students there also exemplified themselves by displaying excellence, pragmatism, and sincerity. These attributes are truly rare and invaluable within the realm of higher education, and I have benefited immensely from them.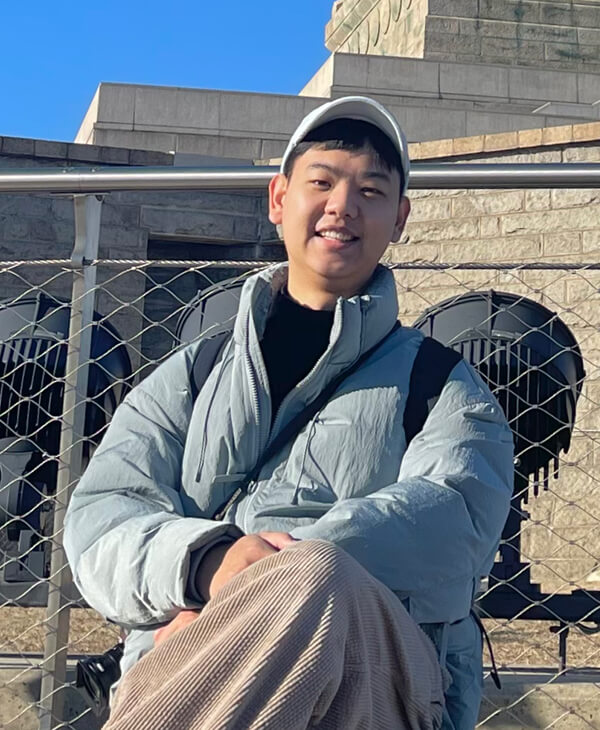 Yunhuizi Su 苏云惠子
NYU School of Professional Studies Master of Science in Integrated Marketing
As a student majoring in Integrated Marketing, I highly recommend the SPS Start@NYU Shanghai Program! First of all, NYU Shanghai offers a wide range of academic and professional opportunities. One of the things that set NYU Shanghai apart is that professors would regularly invite prominent figures from various industries to deliver lectures to students almost each week. These individuals may come from renowned companies such as Louis Vuitton, Hennessy, etc. Additionally, students are provided with opportunities to collaborate with real-world businesses like Shiseido, Estée Lauder, Philips, and others, where they can work on marketing plans and campaigns. To me, these experiences were incredibly valuable. Besides, as a global city that embraces diversity, Shanghai is a hub for multicultural immersion and language learning. Welcome to join us at NYU Shanghai!!
Rachel Mingke Li 李明珂
NYU School of Professional Studies Master of Science in Management & Systems
The Semester Study Program at NYU Shanghai was an intense and magical life experience for me. Our campus, to start with, had everything we needed, be it library, career services or graduate lounge. As one of the cohort leaders, I would share the students' feedback and concerns with the Office of Graduate and Advanced Education, who took these feedback seriously and were very responsive. Outside the classroom, I was able to get an internship in Shanghai, a thriving metropolis, which will certainly be of great help to me long term.