NYU Shanghai students have the opportunity to take January Term (J-term) or summer courses in NYU's global network.
Please note: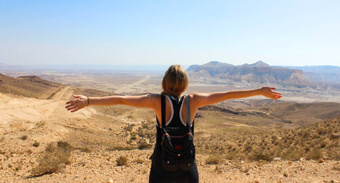 J-term/Summer sessions do NOT count as study away semesters.
Tuition for J-term or summer session courses is charged in addition to tuition for spring and fall semesters;
Typically, financial aid is not available for J-terms or summer sessions.
Contact your academic advisor for hold clearance in order to register for J-term or summer courses.
To discuss your visa needs, please contact the Shanghai mobility team (shanghai.student-mobility@nyu.edu).
January Term Opportunities Abroad
Each January, NYU offers 3-week intensive courses at some of NYU's global locations. Students can register for one 4-credit OR two 2-credit J-term courses. Please visit NYU's January Term website to explore J-term opportunities abroad.
Summer Opportunities Abroad
Students can register for two summer sessions and two courses at maximum in each session.
Please note that non-US citizens may need to obtain a student visa in order to take summer courses in New York, and must enroll in a minimum of 6 credits.
Summer Opportunities
NYU New York College of Arts and Science (CAS) Global Course Offerings -- summer courses in countries around the world
Tandon Undergraduate Summer Research -- 10 weeks of summer research internships with mentorship from Tandon facult
SOCS-SHU 310 Summer Practicum Course -- the Summer Practicum Course allows non-US citizens to participate in full-time internship or full-time on campus research in the United States
Summer Opportunities at Tel Aviv University -- Students who study over the summer at Tel Aviv University may transfer one 3-credit course to their NYU Shanghai degree as a general elective if they meet the following criteria:
Pass the course
Request and receive approval for the course transfer before enrolling in the course.
Be admitted to and successfully complete one semester of study away at NYU Tel Aviv during the semesters in which they are eligible to study away.
Participate in an approved fall or spring internship in Tel Aviv that is related to the summer course. The NYU Tel Aviv office will work with students to find an internship related to the course.