What is NYU Shanghai Reads?
NYU Shanghai Reads is a program that brings the NYU Shanghai community together around a single common text chosen to spark intercultural dialogue among members of our diverse community. While serving as a key theme for first-year orientation, the whole university community is also welcome to participate through a series of events throughout the academic year.
Jump to:
2022-2023: The Sound of a Wild Snail Eating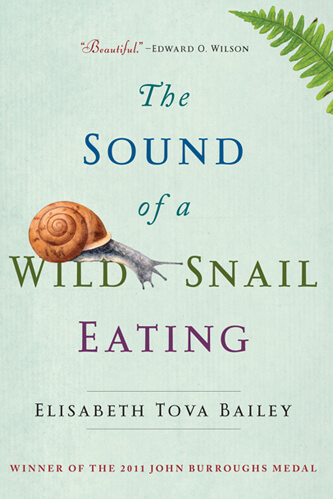 The Sound of a Wild Snail Eating by Elisabeth Tova Bailey is the NYU Shanghai Reads Selection for the 2022-23 academic year.
Elisabeth Tova Bailey tells the inspiring and intimate story of her year-long encounter with a Neohelix albolabris—a common forest snail. While an illness keeps her bedridden, Bailey watches as the snail takes up residence on her nightstand. Intrigued by its molluscan anatomy, cryptic defenses, clear decision making ability, hydraulic locomotion, and mysterious courtship activities, Bailey becomes an astute and amused observer. The Sound of a Wild Snail Eating is a remarkable journey of survival and resilience, showing us how a small part of the natural world illuminates our own human existence.
The Sound of a Wild Snail Eating is the winner of the William Saroyan International Prize for Nonfiction, the National Outdoor Book Award in Natural History Literature, and the John Burroughs Medal Award.
Accessing the Book
The Sound of Wild Snail Eating is available as an e-book through NYU Libraries. You can find physical copies of the book in English and Chinese at the NYU Shanghai Library.
Resources
This book might inspire you to explore additional resources on topics and themes explored in the book. Visit the author's website to discover more information about the book.