NYU Shanghai Global Writing & Speaking Fellows provide academic support and enrichment for the students at NYU Shanghai. Fellows provide support in writing, speaking, and general academic skills. They work closely with faculty, and they tutor, teach, and collaborate with different university departments to spearhead projects and initiatives that enrich the student academic experience and university community at large. Fellows also have the opportunity to work on their own writing and research projects over the course of the academic year. Find out more about how to apply to be a Global Writing & Speaking Fellow.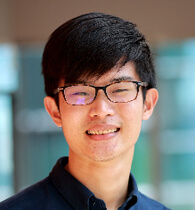 Ren Jie Kan
Lead Global Writing & Speaking Fellow
Yale-NUS College​, BA - Literature
Ren Jie is thrilled to lead the team of Fellows this year. In the past two years at NYU Shanghai, Ren Jie started new student-run creative writing publications, organized and led various workshops and readings, and supported English for Academic Purposes (EAP) students in developing academic listening and speaking skills. Previously, he graduated from Yale-NUS College in Singapore, majoring in Literature and minoring in Arts and Humanities (Creative Writing). For his capstone project, Ren Jie examined the portrayal of selfhood and the concept of global modernism through the works of Virginia Woolf and Ling Shuhua, and was awarded the Tan Sing Meng Prize in Chinese Studies. Outside of work, Ren Jie enjoys writing poetry, cooking (especially pasta!) and exploring different neighborhoods and green spaces in Shanghai. His poems have recently been published in Contrary Magazine, Yalobusha Review, Bellevue Literary Review, Clackamas Literary Review, and other places.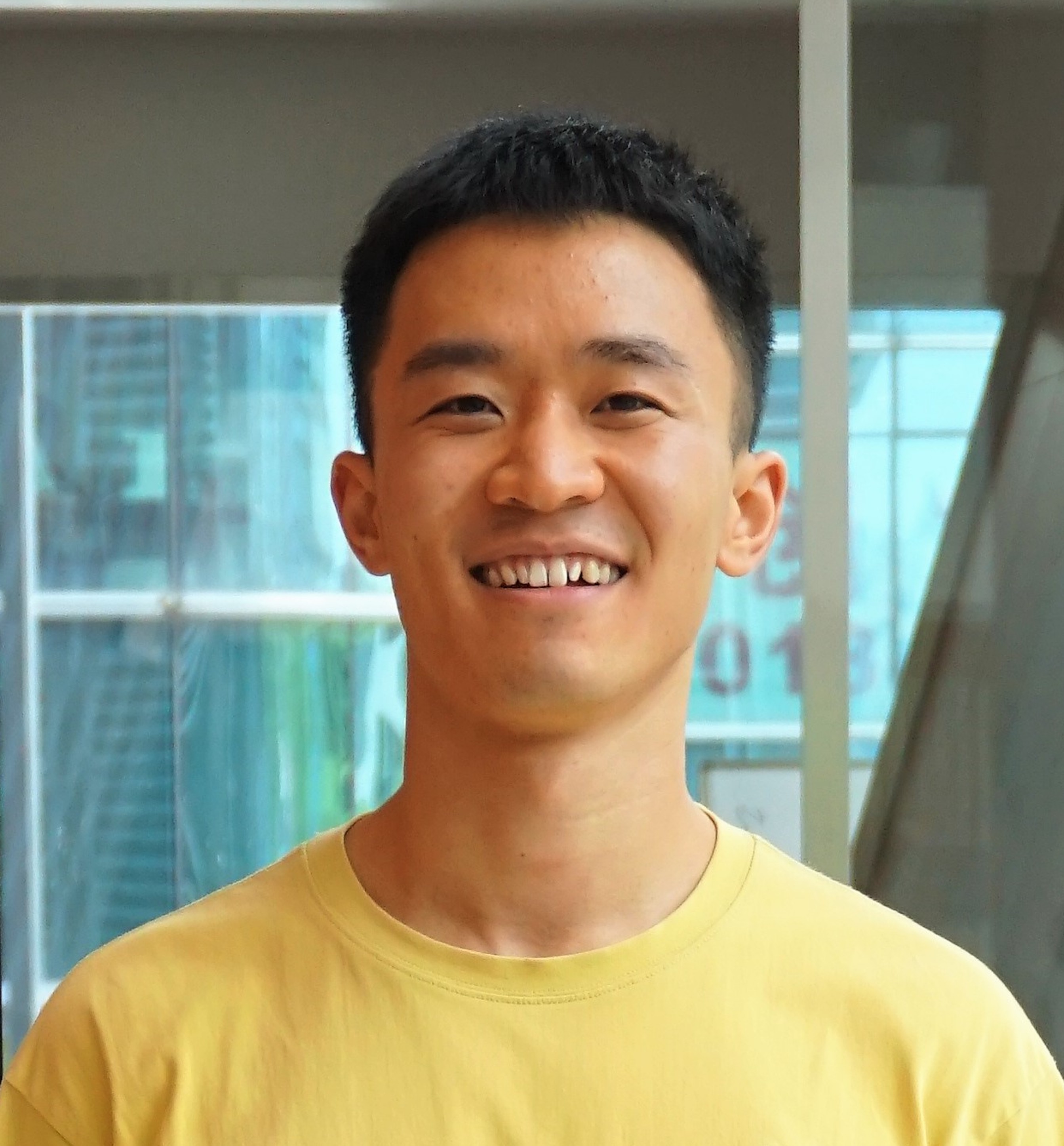 Qilin Zhang (Lancelot)
Lead Global Writing & Speaking Fellow
NYU Shanghai, BA - Economics with minor in Linguistics
Qilin is a proud graduate of NYU Shanghai with a B.A. in Economics and a minor in Linguistics. His story at NYU Shanghai began at the welcome dinner when he was told that his name coincides with the mascot of the university. Throughout four years, he took on the identity to bring cohesion seriously, with experiences such as serving as a learning assistant for Linguistics and Chinese language, leading various community initiatives, and speaking at the commencement ceremony. As a tutor, Qilin guards supporting first-gen students alike ferociously, including checking on aspects as trivial and overlooked as setting up document formatting, as well as sharing mindsets as grand and conscious as aligning oneself with educational goals behind courses and assignments. He supported students from different educational and language backgrounds. He also served as a capstone writing partner for economics senior students. He enjoys helping students find their voice and opinion in words and speech. He is empowered to see students realise their strengths and create influences. In general life, Qilin loves languages, feelings, contemplations, conversations, explorations, and progressions.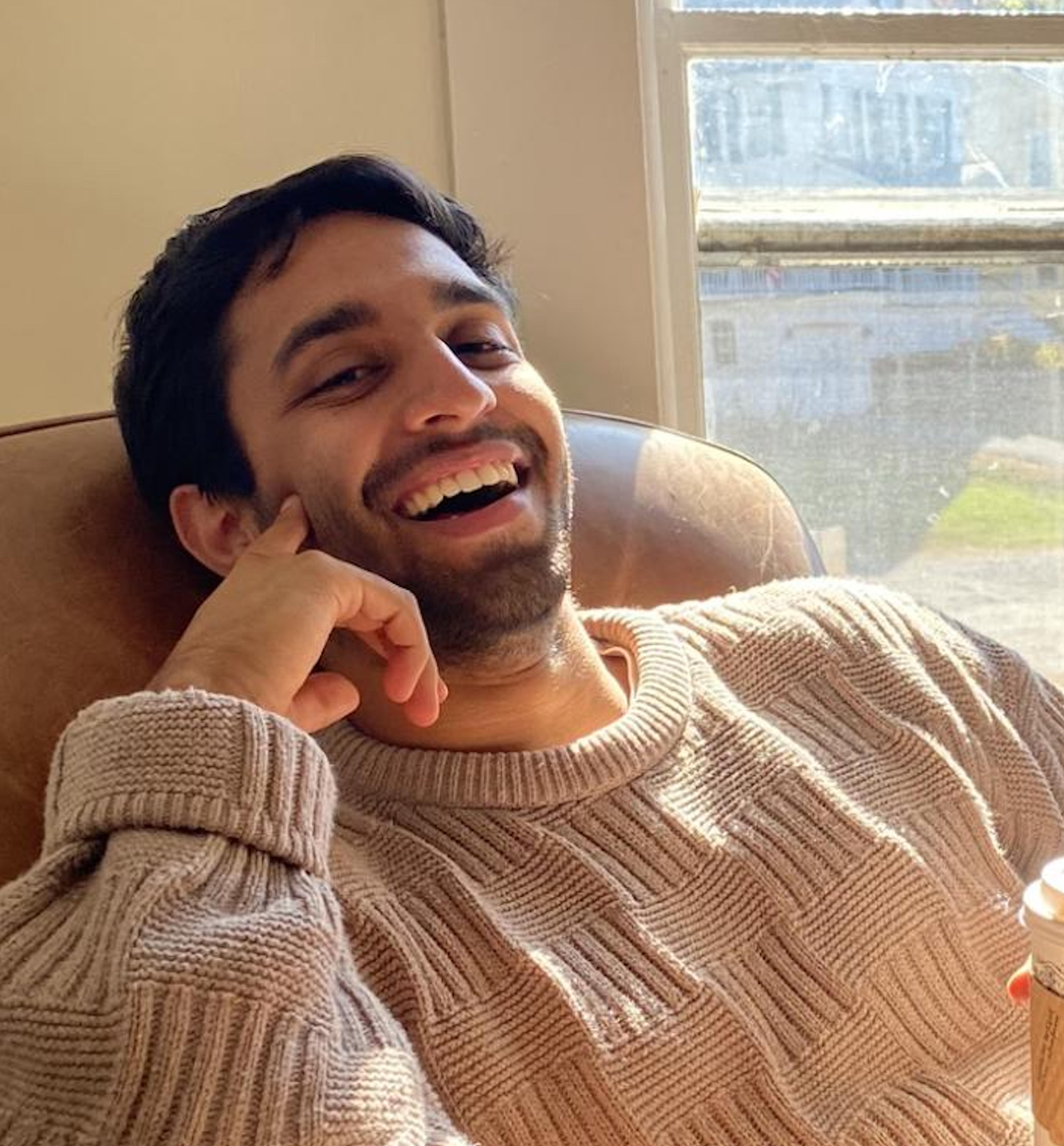 Aditya Gandhi (Adi)
Global Writing & Speaking Fellow
Pomona College, BA - English
Adi grew up in New Hampshire and recently graduated from Pomona College, where he majored in English literature and concentrated in Creative Writing. While in college, he worked for three years at the Writing Center, eventually becoming one of the head writing partners in his senior year and editing a journal on first-year students' experience of the writing process. He also wrote a lot of poetry and creative nonfiction (with some fiction thrown in), was a peer mentor for South Asian students, and played keys and guitar (poorly) in a band with his friends. In his free time, he loves biking, finding bodies of water to swim in, watching reality television, making chai, and taking care of his friends' cats.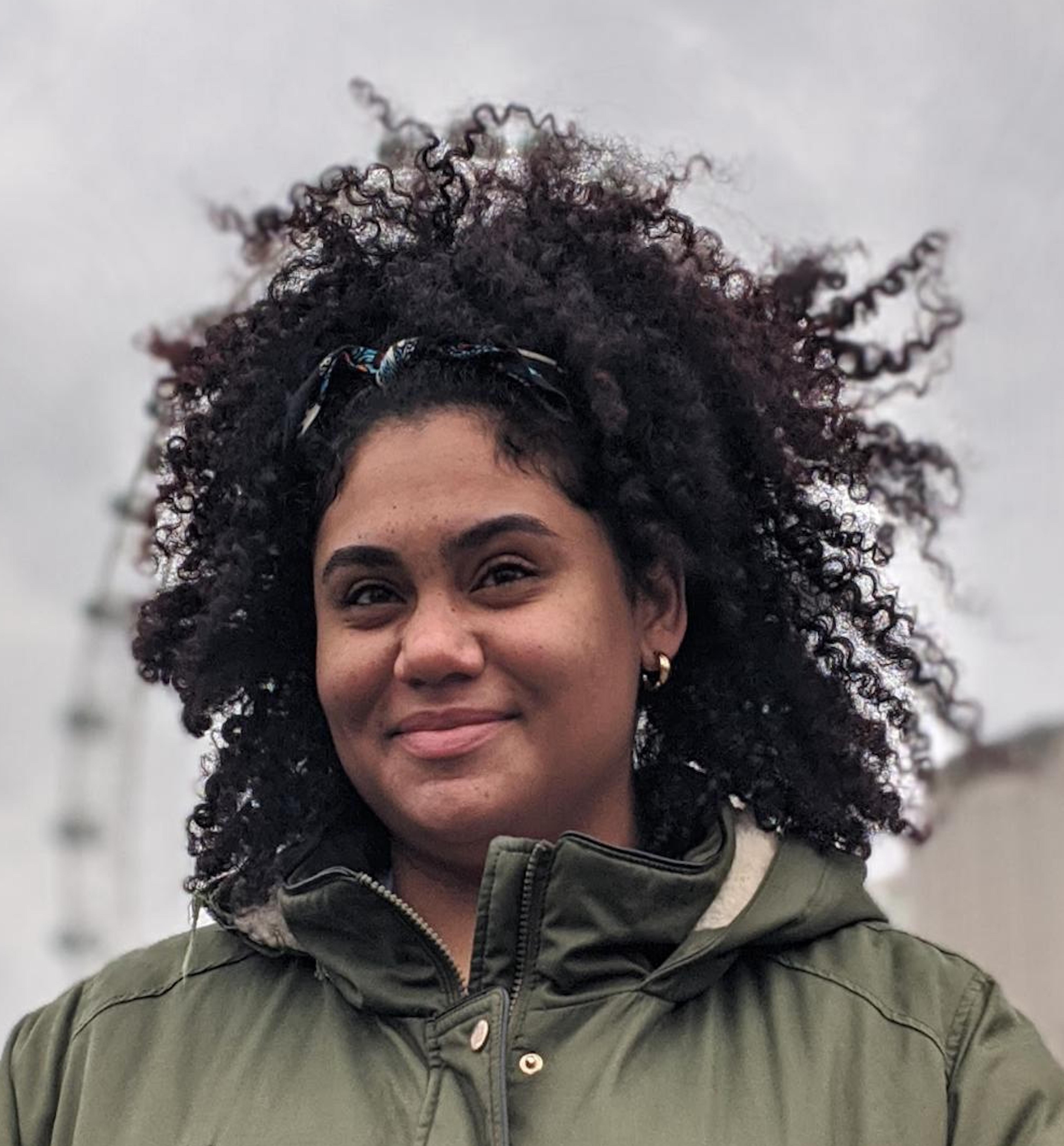 Bret Hairston
Global Writing & Speaking Fellow
Williams College, BA - English Language & Literature and African Studies
Bret Hairston (they/them) is a writer and researcher from Ohio, USA. They graduate from Williams College in 2021, where they were an Allison Davis Research Fellow and Gaius C. Bolin awardee. In their senior year at Williams, they completed an honors senior thesis focusing on Black women and the role of property in Black Gothic 20th Century Literature. Before becoming a Writing and Speaking Fellow at NYU Shanghai, they took a year off after graduation to be a Career Coach at a local non-profit. In their free time, you can often find Bret playing video games or watching 90s anime movies.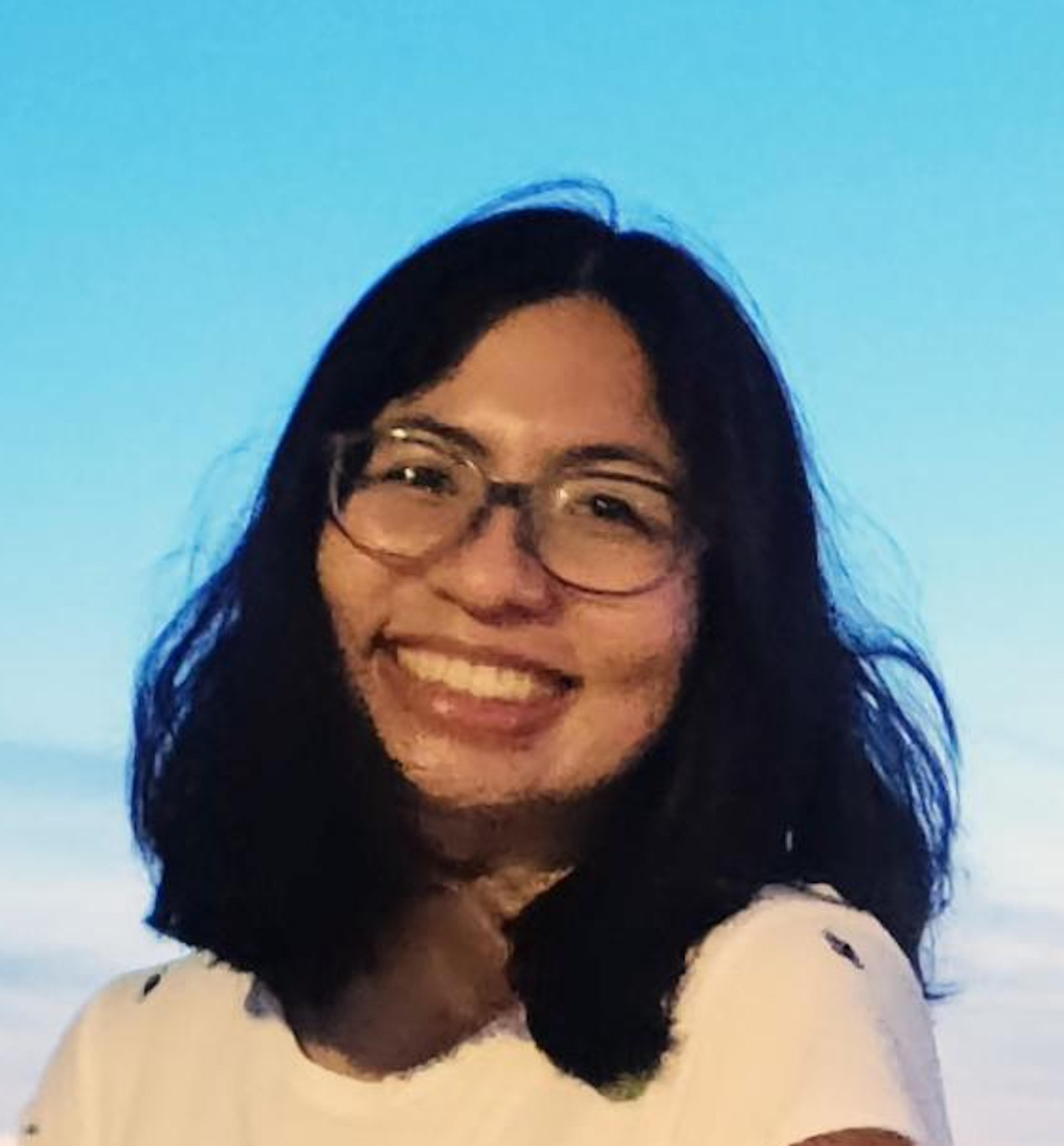 Lizzy Zerez
Global Writing & Speaking Fellow
Grinnell College, BA - English
Lizzy is from Hawai'i and graduated from Grinnell College, majoring in English and concentrating in East Asian Studies and Peace and Conflict Studies. Her academic interests are broad, including anti-racist pedagogies, food history, diasporic studies, disability studies, and composition studies–and she loves learning from others' interests and perspectives, too. She worked at Grinnell's Writing Center, first as a writing mentor, and then as student assistant director of hiring, and has really enjoyed both roles. She believes writing is a powerful tool to process ideas and experiences, and to add our perspectives into ongoing conversations about topics we care about. She hopes to demystify academia and help students find confidence in writing, reading, speaking, and listening skills. In her free time, Lizzy likes cooking and eating good food, being outdoors, reading, listening to music, and spending time with friends and family.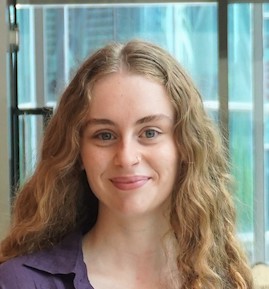 Grace Woodruff
Global Writing & Speaking Fellow
Wellesley​ College, BA - English and Political Science
Grace Woodruff graduated from Wellesley College with majors in English and Political Science. At Wellesley, Grace worked as a peer writing tutor and a teaching assistant for American Politics courses. Beyond Wellesley, she has written and researched for Slate Magazine. Many of her happiest moments in life have been spent reading, writing, and talking about writing with others. In her own writing, Grace is especially interested in literary nonfiction, and hopes to explore more creative writing genres in the future. In her free time, Grace loves exploring nature—especially admiring wildflowers and looking at birds—reading, and attempting embroidery.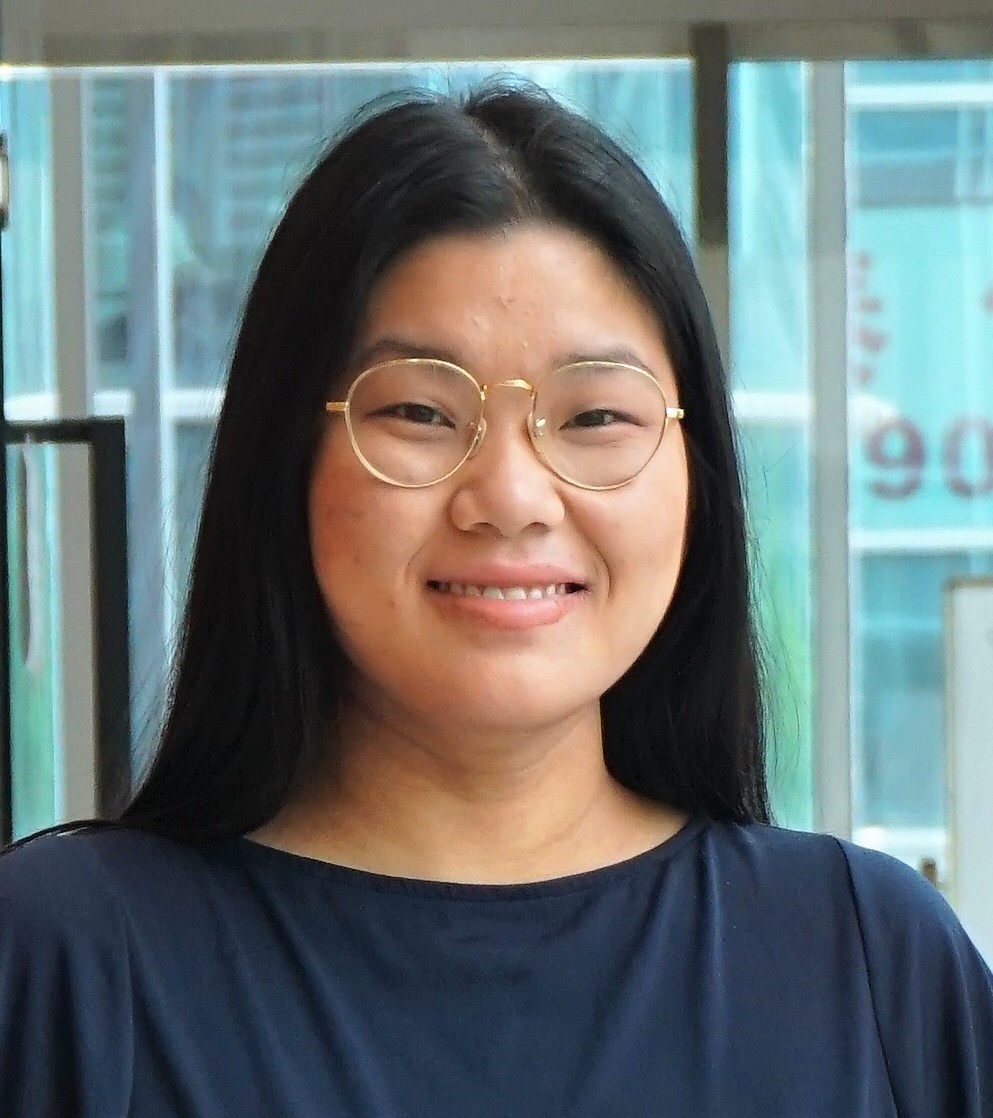 Jasmine Zou
Global Writing & Speaking Fellow
Barnard​ College, BA - Political Science major with minors in East Asian Studies and Translation Studies
Jasmine graduated from Barnard College as a Political Science major with minors in East Asian Studies and Translation Studies. Her senior projects included a comparative analysis of political messaging in Canadian versus American gun-rights groups, as well as a translation of selections from Taiwanese travel writer Sanmao's collection How Many Flowers Fall in Dreams. While at Barnard, Jasmine worked as a Writing Fellow in the Barnard Writing Center for three years, receiving the Erica Mann Jong '63 Writing Fellow Endowment Award for her work with students. She loves having generative conversations with students about their writing at all stages of the writing process and helping students feel more confident in their own voices. In her own creative work, she enjoys exploring themes about the necessity and the limits of language, translation across private languages, and what it means to leave home. In her downtime, she enjoys going to museums, investigating new ice cream flavors, and watching ice hockey.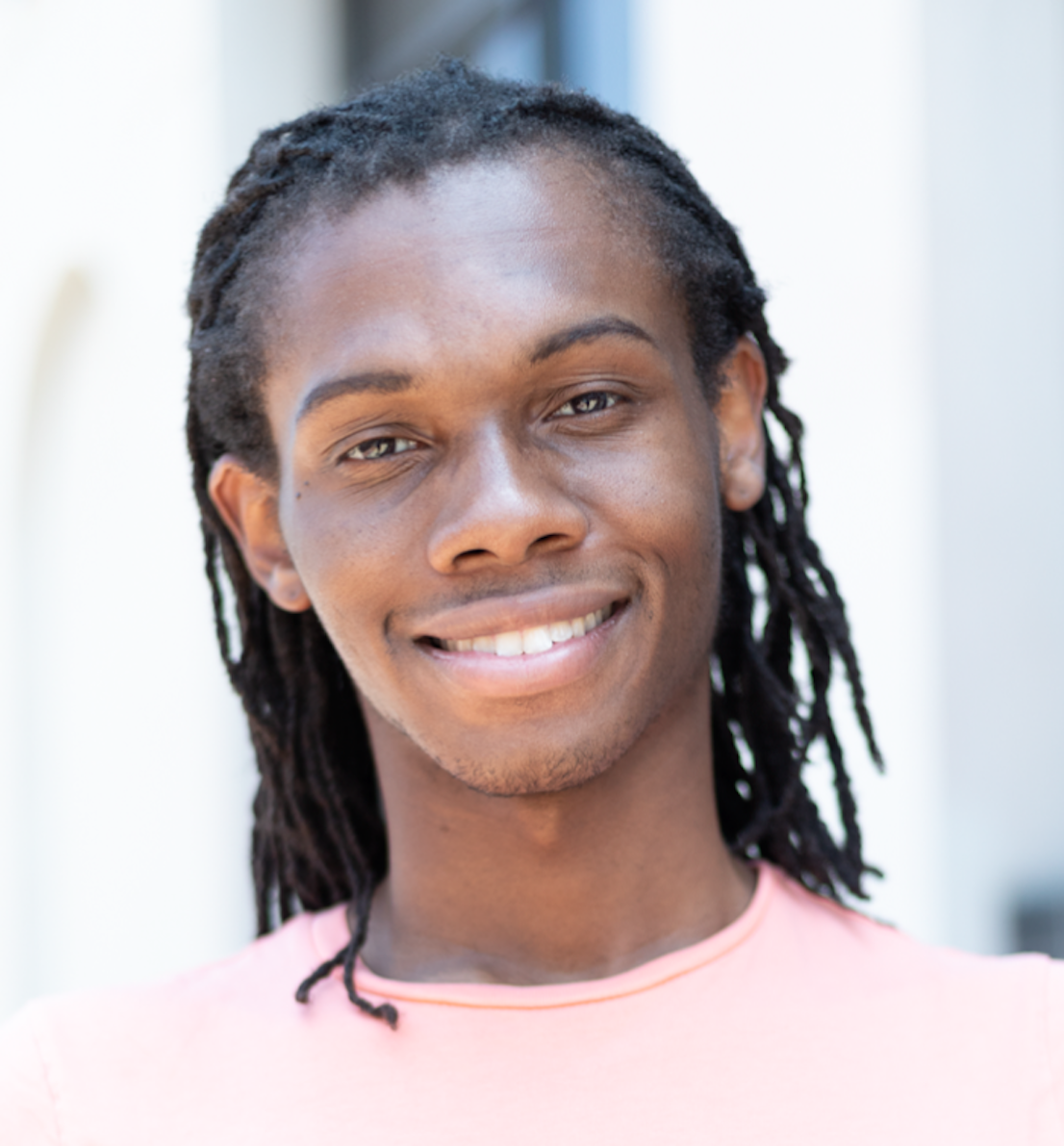 Jonah Konah
Global Writing & Speaking Fellow
Pitzer College, BA - Linguistics and Spanish Language/ Culture
Jeff "Jonah" Konah, in quarantine, graduated from Pitzer College with a B.A. in Linguistics and Spanish Language/ Culture. Born and raised in Trenton, New Jersey, Jonah grew up in an urban community and often traveled to both Philadelphia and New York City where they involved themselves in multicultural and multilingual academic, social, and artistic exchanges. This background, along with a desire to escape the winter, was a major influence on where and what Jonah chose for their undergraduate studies. While at Pitzer, Jonah was a writing fellow, a personal statement mentor for college bound high school students, a guest artist with the Inland Pacific Ballet, a yoga instructor, an ESL teacher with a CELTA, and both a dancer and choreographer for Pomona College Dance Concert and Cabaret. Jonah's thesis was a poetic exploration, literature review, and self reflection on the ways in which queer speakers of African American English, Caribbean Spanish, and Taiwanese Mandarin linguistically perform the intersection between their ethnic and queer identities. After graduating, Jonah moved to Manhattan to live their best life. They taught with the New York Language Center, studied as a Professional Studies Dance Scholar with Ballet Hispánico, and became a part of the NYU family as a dining hall worker with NYU Third North. Jonah's current research interest is the interdisciplinary relationship between performance arts and second language acquisition. Jonah looks forward to exploring another multicultural environment as both a teacher and learner at NYU Shanghai. As a Global Writing and Speaking fellow, Jonah hopes to provide a collaborative space in which students develop their voice and relationship with the English language and writing.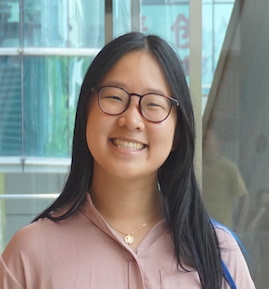 Jenna Bao
Global Writing & Speaking Fellow
Harvard College, BA - History & Literature and Government
Jenna recently graduated from Harvard College where she studied History & Literature and Government. Her academic interests centered on transnational rights and justice systems, the intersection of narrative and politics, and the carceral state. Her thesis research on prison journalism in Louisiana was awarded the James Gordon Bennett Prize. In college, Jenna was primarily involved with leading the Harvard College Association for US-China Relations and a student fellowship as well as writing for The Crimson newspaper. After her time at NYU Shanghai, she intends to enroll in law school to focus on criminal legal reform and public interest work. She is originally from Cincinnati, Ohio, and her hobbies include cooking, baking, and creative writing of all forms.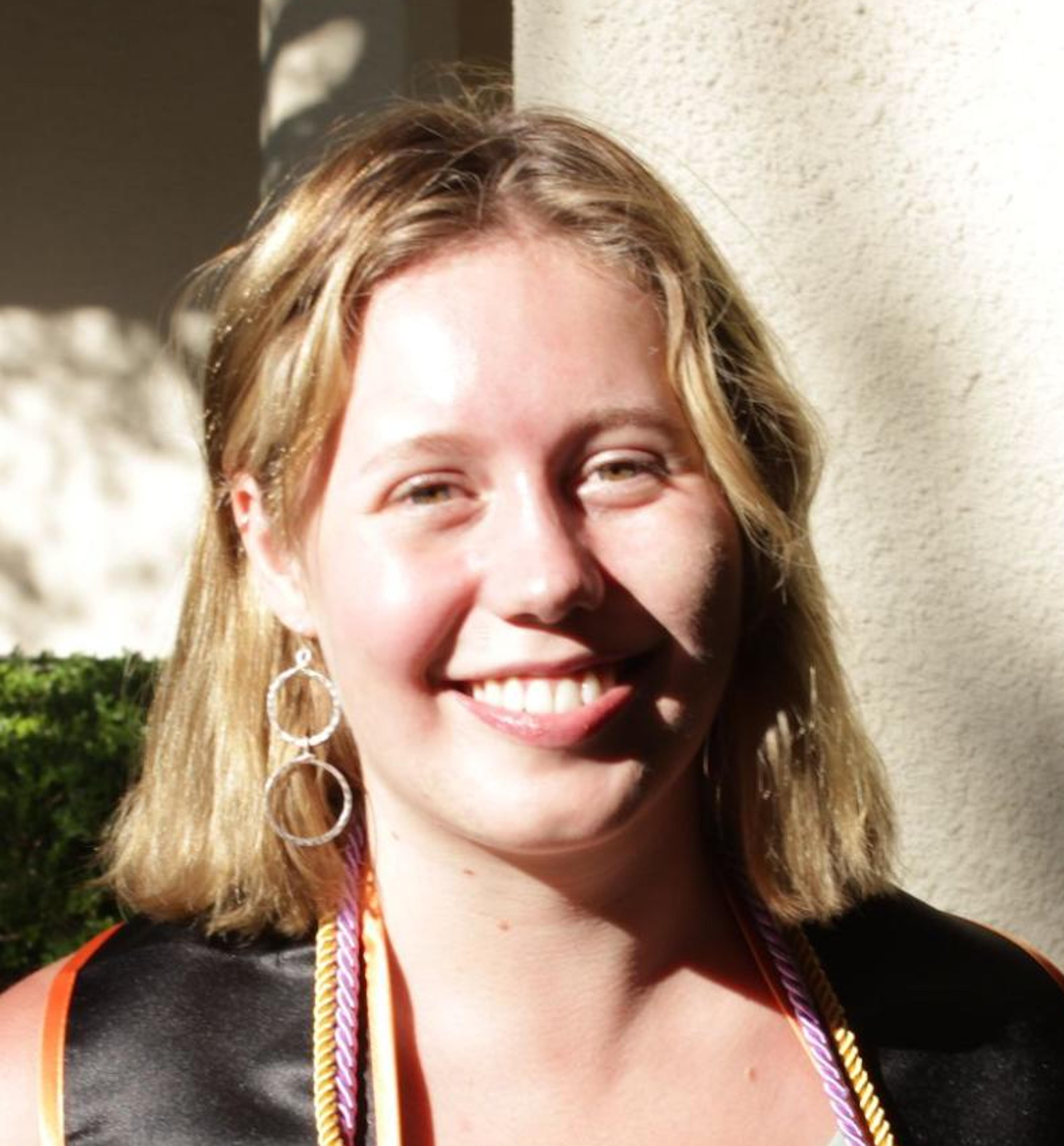 Jenna Beales
Global Writing & Speaking Fellow
Occidental College​, BA - Critical Theory and Social Justice with a double minor in Food Studies and Interdisciplinary Writing
Jenna is an alumna of Occidental College in Los Angeles. She majored in Critical Theory and Social Justice with a double minor in Food Studies and Interdisciplinary Writing. For her undergraduate thesis, she drew on concepts from several influential continental philosophers to investigate conditional and unconditional forms of gratitude and their relation to neoliberal values. While a student at Occidental, Jenna worked extensively on the compost program and was a member of the Food Systems Working Group and Zero Waste Committee. She spent three years as a Writing Advisor at Occidental's Writing Center and also acted as an embedded writing tutor in a First Year Seminar course. Jenna loves voice acting in her spare time and has narrated some audiobook projects. She also enjoys playing volleyball, performing sketch comedy, and eating good vegan food.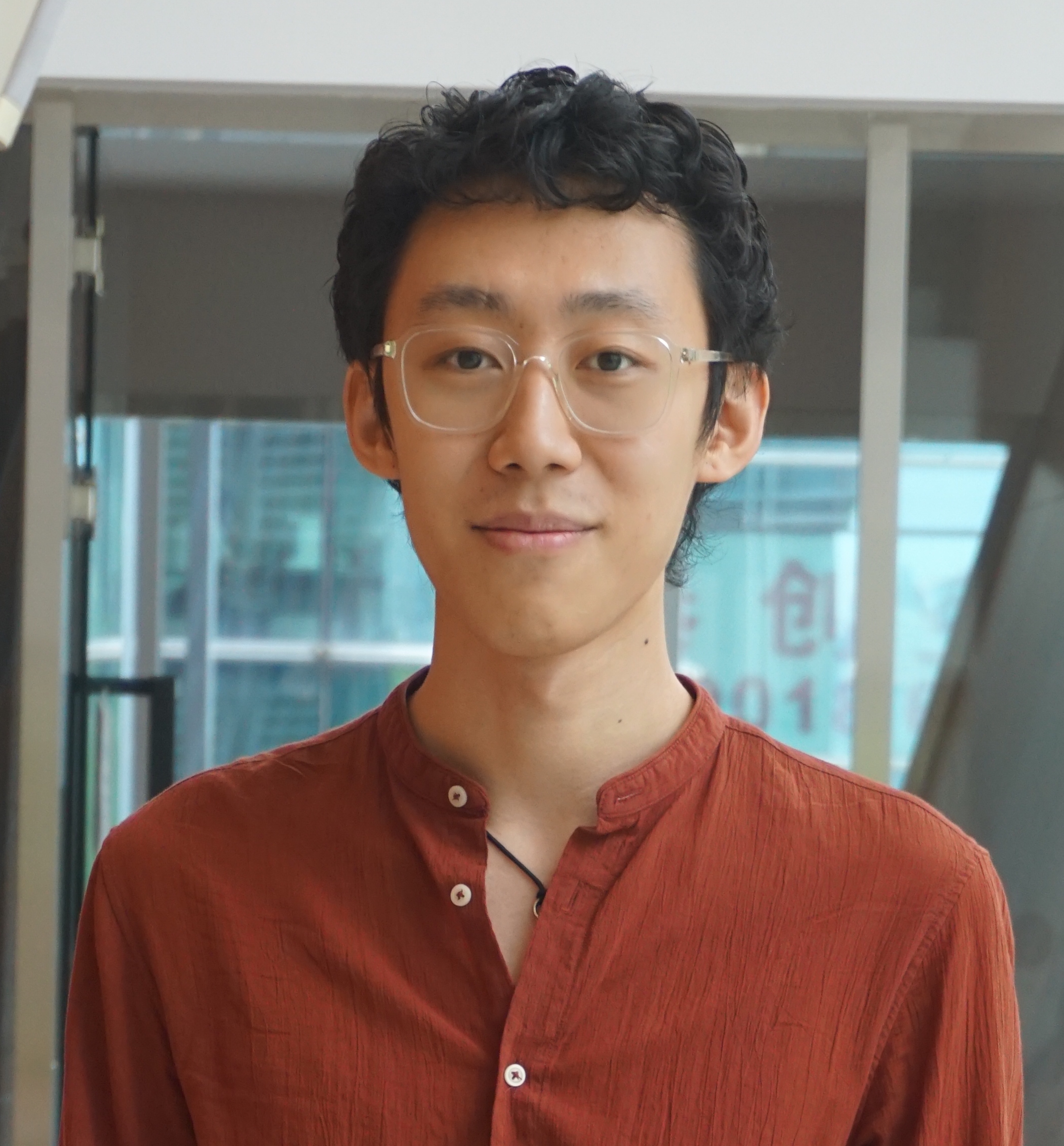 Jiawen Xin (Xavier)
Global Writing & Speaking Fellow
Macalester College, BA - English
Xavier graduated from Macalester College, where he majored in English. Throughout Macalester (and after), he explores the difficult questions of agency and resistance through attending to the formal aspects of literatures by minoritized and marginalized peoples. His critical essays have been awarded the Harriet Scherman Award in Literary Analysis and the Gateway Prize for Excellent Writing in the Humanities. They have also been published in the Sigma Tau Delta Review. On a chill lazy day, Xavier loves diving deeply into a bookstore, browsing/smelling/feeling the papers of books on shelves from top to right, left to bottom. At NYUSH, Xavier is excited to work with students to develop and explore their personal styles and creativities in writing.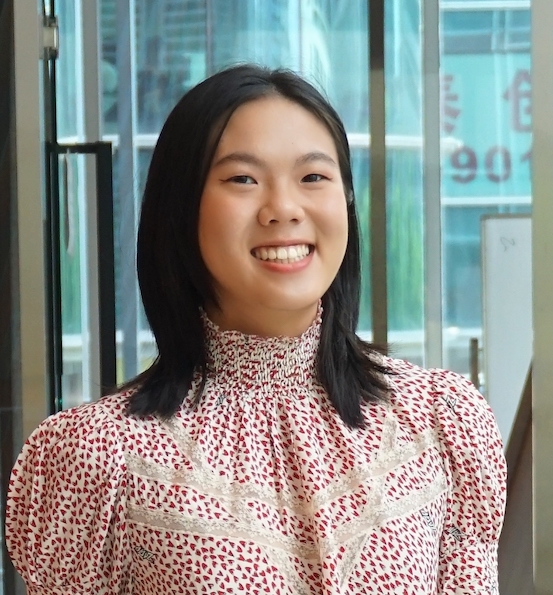 Joanna Gao (Jo)
Global Writing & Speaking Fellow
Barnard College, BA – Neuroscience and English
Jo was born in Vancouver, Canada, but grew up in Shanghai. She graduated from Barnard College with a joint B.A. in Neuroscience and English. Her thesis research focused on the topics of reproductive justice and voter suppression in the context of civil rights activist Fannie Lou Hamer's rhetorical speeches, as well as an analysis of the short story collection by nineteenth-century pioneering Asian American writer Sui Sin Far/Edith Maude Eaton. Jo was awarded the Estelle M. Allison Prize for excellence in literature. At Barnard, she worked as a Science Writing Fellow, dedicated to finding interdisciplinary approaches between the humanities and science. She hopes to continue helping students explore their writing through a conversational approach, as well as to help them recognize language and writing as a powerful, necessary tool across all fields of study. Beyond her love for reading, Jo enjoys playing the piano, dancing and hiking.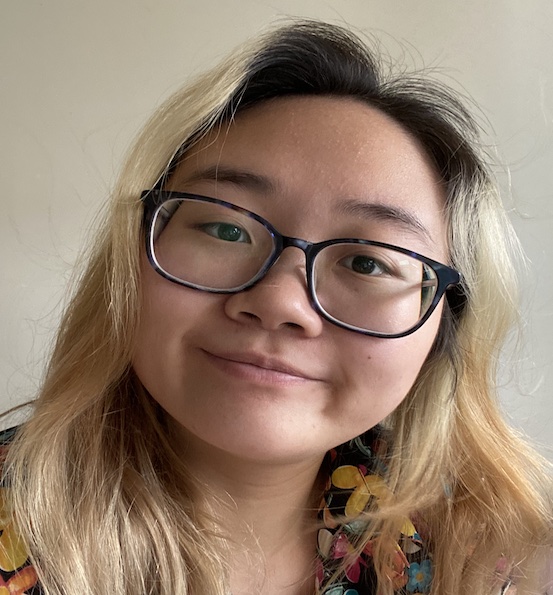 Phoebe Mak
Global Writing & Speaking Fellow
Yale-NUS College, BA - Philosophy with minor in Global Antiquity
Phoebe graduated from Yale-NUS College in Singapore with a BA(Hons) in Philosophy and a minor in Global Antiquity. Academically, their areas of interest include ancient philosophies (Indian Buddhist philosophy, Greek virtue ethics, and Chinese political philosophy), contemporary social change theory, and making philosophical inquiry more applied and accessible outside of academic institutions. They were a writing tutor in their undergraduate institution, where they received training in supporting long-form academic and creative writing projects such as capstones. They are generally interested in accessibility and inclusivity, as well as empowering students in their learning process. At NYUSH, Phoebe looks forward to working with students to figure out what works for them in writing, both in terms of process and personal voice. When they are not chatting with friends, they can be found writing silly little tunes on their ukulele.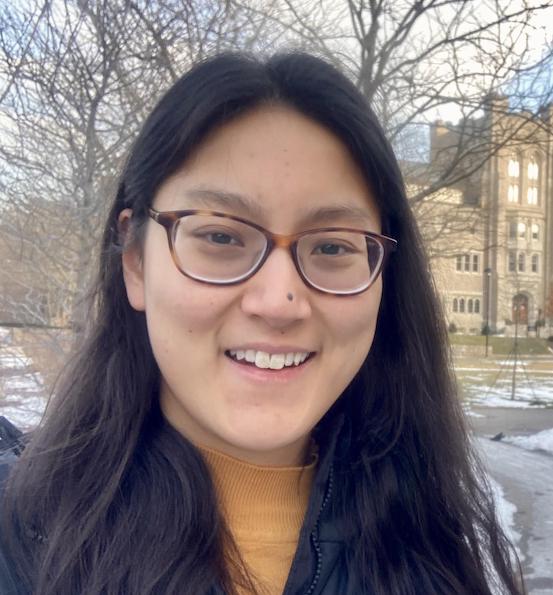 Yuechi
Global Writing & Speaking Fellow
Swarthmore College, BA - Education and Sociology
Yuechi (岳驰) graduated from Swarthmore College with a Bachelor's degree (High Honors) in Education and Sociology. At Swarthmore, Yuechi served as a Resident Assistant and Career Peer Advisor. They then completed a Master's degree in International Education Policy at the Harvard Graduate School of Education (HGSE). Yuechi later taught in Spain as a Fulbright English Teaching Assistant, before returning to HGSE as Research Project Coordinator for the Adolescent Ethnic-Racial Identity Development Lab. A proud Chinese adoptee who loves learning Mandarin Chinese and eating ice cream (sometimes at the same time!), Yuechi is excited to return to China and join the multilingual NYUSH community. Yuechi looks forward to learning from students and finding ways to have their voices shine through writing and speaking.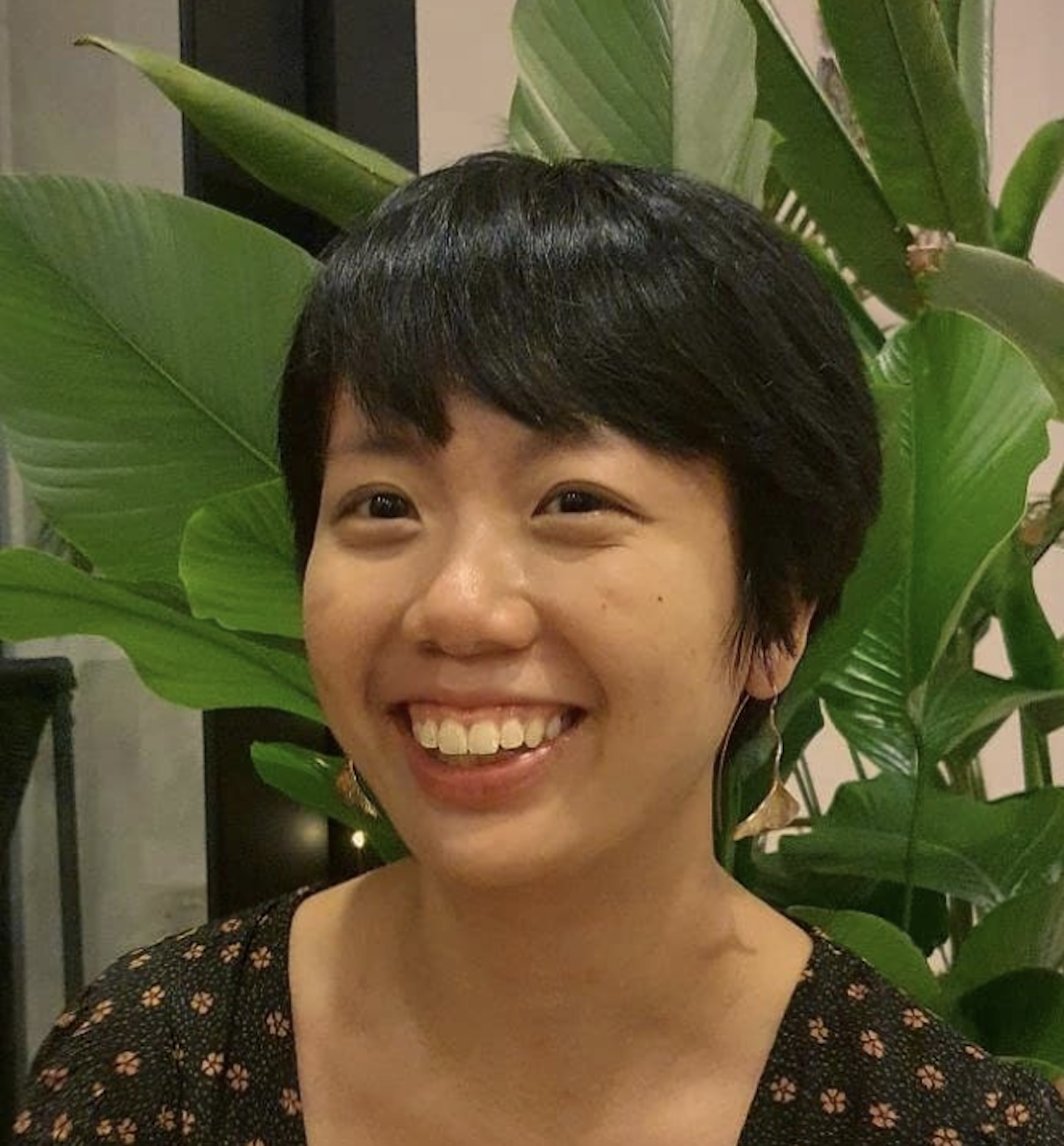 Michelle Lee
Global Writing & Speaking Fellow
Yale-NUS College, BA - Literature
Michelle graduated from Yale-NUS College in 2019 where they majored in Literature. They received the Outstanding Capstone in Literature award for their capstone project, which examined silence in the work of Virginia Woolf and Singaporean performance artist Josef Ng. After graduation, Michelle worked for a data science start up, and also created digital projects for SingLitStation and Singapore Writers Festival. They are excited to work with students on interdisciplinary projects, particularly those involving art history or the digital humanities. Outside of work, Michelle enjoys bouldering, doing stand-up, and making ice cream.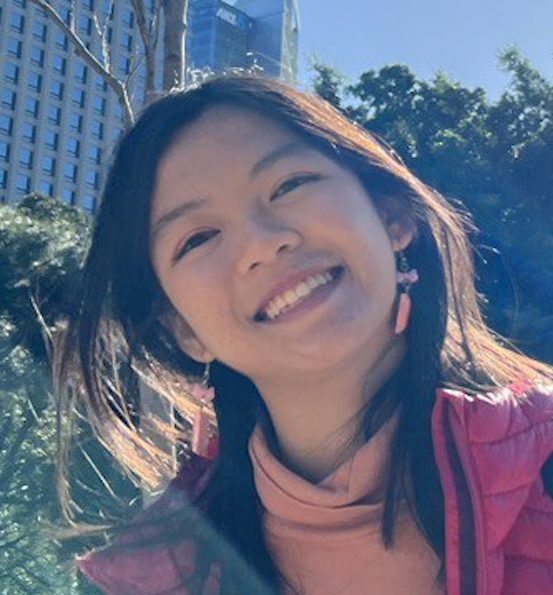 Nikki Yeo
Global Writing & Speaking Fellow
Yale-NUS College, BA - Literature with minor in Arts and Humanities
Nikki graduated from Yale-NUS College in Singapore with a major in Literature and a minor in Arts and Humanities. Her capstone project, "Hidden, precious: attending to the female caregiver's voice in Singaporean narratives of care" was awarded the Outstanding Capstone in Literature Prize. Academically, her interests lie in feminist ethics, disability studies and Southeast Asian literature. As the editorial manager of PR&TA Journal, a new journal of creative praxis in Southeast Asia, she is interested in the critical potential of creative projects and hybrid work. Written work aside, Nikki likes sewing, cooking and hotpot very much! She also enjoys exploring bookstores, theatres, museums… any and all art spaces. Nikki is excited to support students in developing confidence and clarity in their writing, listening and speaking skills, and hopes to help students find their own joy and voice in writing. She especially welcomes students who are interested in working on their creative writing, reading and writing skills in the humanities, and is always happy to discuss brainstorming techniques and how to better choose and evaluate evidence!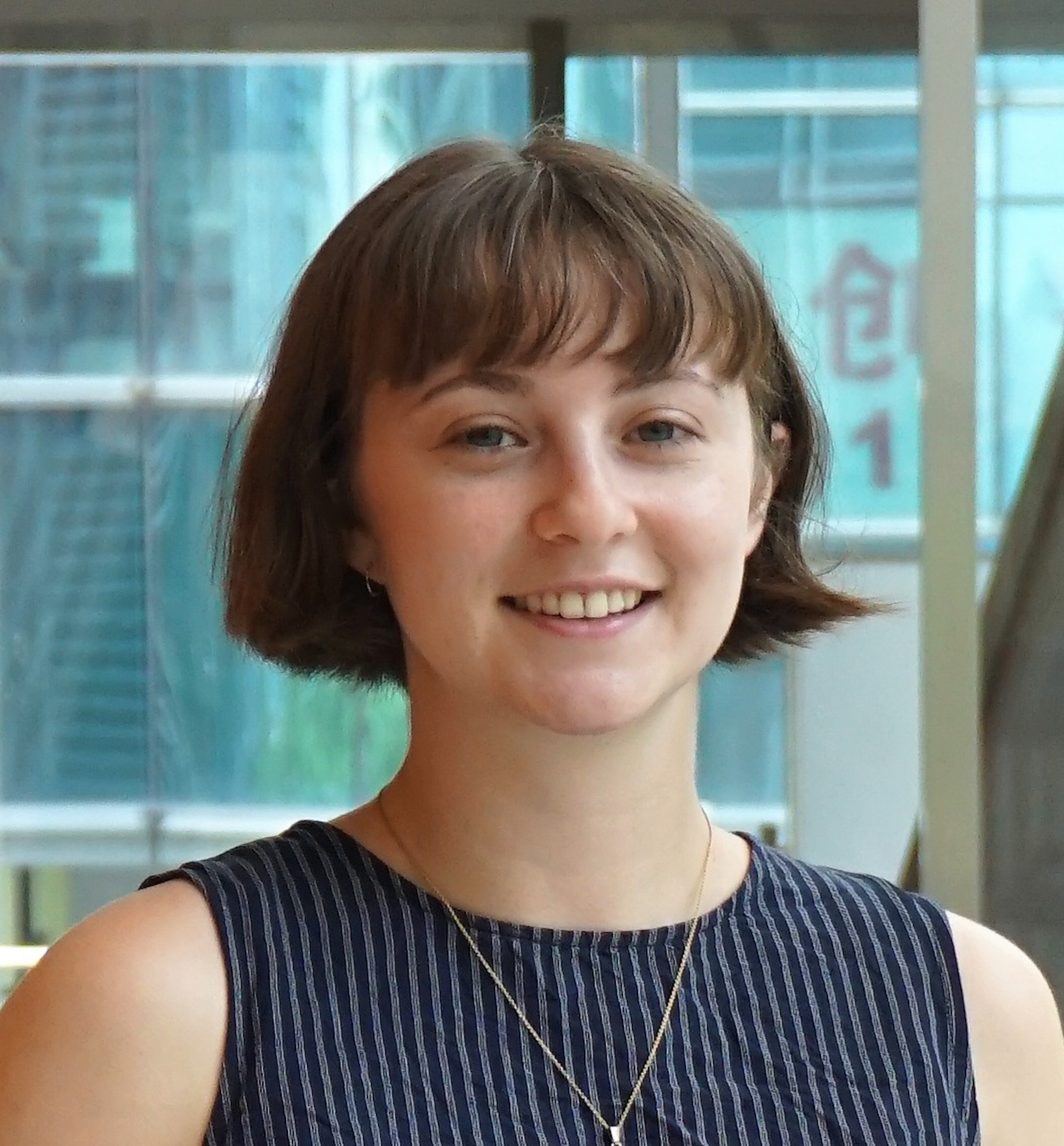 Zoe Wennerholm
Global Writing & Speaking Fellow
Vassar College, BA - Urban Studies and Mandarin Chinese
Zoe graduated from Vassar College in 2019 with majors in Urban Studies and Mandarin Chinese. Her academic interests include feminist urbanism, queer history, and community archives. Following graduation, Zoe worked as a college application consultant in Beijing for three years, where she enjoyed helping students discover their inner voices through writing. She will begin a master's program in Library and Information Science in the fall of 2023. In her free time, Zoe enjoys browsing bookstores, traveling, cooking her favorite Chinese dishes, and painting.