NYU Shanghai Global Writing & Speaking Fellows provide academic support and enrichment for the students at NYU Shanghai. Fellows provide support in writing, speaking, and general academic skills. They work closely with faculty, and they tutor, teach, and collaborate with different university departments to spearhead projects and initiatives that enrich the student academic experience and university community at large. Fellows also have the opportunity to work on their own writing and research projects over the course of the academic year. Find out more about how to apply to be a Global Writing & Speaking Fellow.
Jasmine Zou
Lead Global Writing & Speaking Fellow
Jasmine graduated from Barnard College as a Political Science major with minors in East Asian Studies and Translation Studies. Her senior projects included a comparative analysis of political messaging in Canadian versus American gun-rights groups, as well as a translation of selections from Taiwanese travel writer Sanmao's collection How Many Flowers Fall in Dreams. While at Barnard, Jasmine worked as a Writing Fellow in the Barnard Writing Center for three years, receiving the Erica Mann Jong '63 Writing Fellow Endowment Award for her work with students. She loves having generative conversations with students about their writing at all stages of the writing process and helping students feel more confident in their own voices. In her own creative work, she enjoys exploring themes about the necessity and the limits of language, translation across private languages, and what it means to leave home.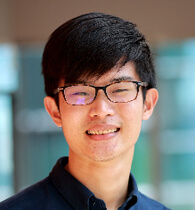 Ren Jie Kan
ARC Coordinator& Senior Global Writing & Speaking Fellow
Ren Jie is excited to serve as an ARC Coordinator this year. As an ARC Coordinator, Ren Jie will seek to develop new initiatives to support Academic Skills Coaching in the ARC and among NYU Shanghai students, while also working closely with both Fellows and Course-Specific Learning Assistants to support and improve existing programs in the ARC. In the previous year, he served as a Lead Fellow, where he worked to train, guide, lead, and support the team of Fellows. Prior to that, Ren Jie was involved in leading creative writing workshops and starting new publications, and also worked to support English for Academic Purposes (EAP) students by facilitating regular listening and speaking workshops. He graduated from Yale-NUS College in Singapore, majoring in Literature and minoring in Arts and Humanities (Creative Writing). Outside of work: Ren Jie enjoys making pasta, writing, and exploring/cycling around various neighborhoods and green spaces in Shanghai!
Bret Hairston
Senior Global Writing & Speaking Fellow
Bret Hairston (they/them) is a writer and researcher from Ohio, USA. They graduated from Williams College in 2021, where they were an Allison Davis Research Fellow and Gaius C. Bolin awardee. In their senior year at Williams, they completed an honors senior thesis focusing on Black women and the role of property in Black Gothic 20th Century Literature. Before becoming a Writing and Speaking Fellow at NYU Shanghai, they spent a year working as a Career Coach at a local non-profit in their hometown. Nowadays, in their free time, you can often find Bret playing video/board games, watching 90s anime movies, or reading the most recent queer speculative fiction. 
Jo Gao
Senior Global Writing & Speaking Fellow
Jo graduated from Barnard College with a double major in Neuroscience and English. Her thesis research focused on the topics of reproductive justice and voter suppression in the context of civil rights activist Fannie Lou Hamer's rhetorical speeches. Jo was awarded the Estelle M. Allison Prize for excellence in literature. At Barnard, she worked as a Science Writing Fellow, dedicated to finding interdisciplinary approaches between the humanities and science. She hopes to help students recognize language and writing as a powerful, necessary tool across all fields of study. Her current academic interests lie at the junction between ecofeminist theory and the long nineteenth century. In times of leisure, Jo loves escaping into a macabre murder mystery novel, going to the theaters alone, hitting the karaoke bar with friends, and hiking (she will tell you that trees are the kindest creatures).
Lizzy Yee Zerez
Senior Global Writing & Speaking Fellow
Lizzy is from Hawai'i and graduated from Grinnell College, majoring in English and concentrating in East Asian Studies and Peace and Conflict Studies. Her academic interests are broad, including anti-racist pedagogies, food history, diasporic studies, disability studies, and composition studies–and she loves learning from others' interests and perspectives, too. She worked at Grinnell's Writing Center, first as a writing mentor, and then as student assistant director of hiring, and has really enjoyed both roles. She believes writing is a powerful tool to process ideas and experiences, and to add our perspectives into ongoing conversations about topics we care about. She hopes to demystify academia and help students find confidence in writing, reading, speaking, and listening skills. In her free time, Lizzy likes cooking and eating good food, being outdoors, reading, listening to music, practicing bass guitar, and spending time with friends and family.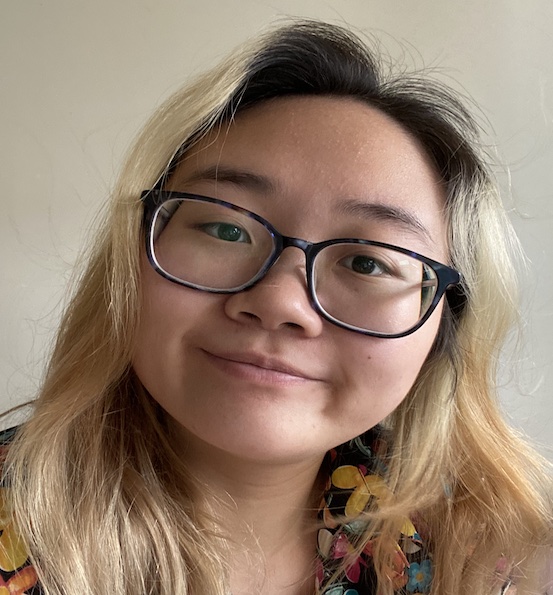 Mak Rui Teng, Phoebe
Senior Global Writing & Speaking Fellow
Phoebe graduated from Yale-NUS College in Singapore with a BA(Hons) in Philosophy and a minor in Global Antiquity. Academically, their areas of interest include ancient philosophies (Indian Buddhist philosophy, Greek virtue ethics, and Chinese political philosophy), contemporary social change theory, and making philosophical inquiry more applied and accessible outside of academic institutions. They were a writing tutor in their undergraduate institution, where they received training in supporting long-form academic and creative writing projects such as capstones. They are generally interested in accessibility and inclusivity, as well as empowering students in their learning process. At NYUSH, Phoebe looks forward to working with students to figure out what works for them in writing, both in terms of process and personal voice. When they are not playing boardgames with friends, they can be found writing silly little tunes on their ukulel.
Yuechi Kelly
Senior Global Writing & Speaking Fellow
Yuechi (岳驰) graduated from Swarthmore College with a Bachelor's degree (High Honors) in Education and Sociology. At Swarthmore, Yuechi served as a Resident Assistant and Career Peer Advisor. They then completed a Master's degree in International Education Policy at the Harvard Graduate School of Education (HGSE). Yuechi later taught in Spain as a Fulbright English Teaching Assistant, before returning to HGSE as Research Project Coordinator for the Adolescent Ethnic-Racial Identity Development Lab. A proud Chinese adoptee who loves learning Mandarin Chinese and eating ice cream (sometimes at the same time!), Yuechi is excited to return to China and join the multilingual NYUSH community.
Zoe Wennerholm
Senior Global Writing & Speaking Fellow
Zoe graduated from Vassar College in 2019 with majors in Urban Studies and Mandarin Chinese. Her academic interests include feminist urbanism, queer history, and community archives. Following graduation, Zoe worked as a college application consultant in Beijing for three years, where she enjoyed helping students discover their inner voices through writing. She will begin a master's program in Library and Information Science in the fall of 2024. In her free time, Zoe enjoys browsing bookstores, traveling, cooking her favorite Chinese dishes, and painting.