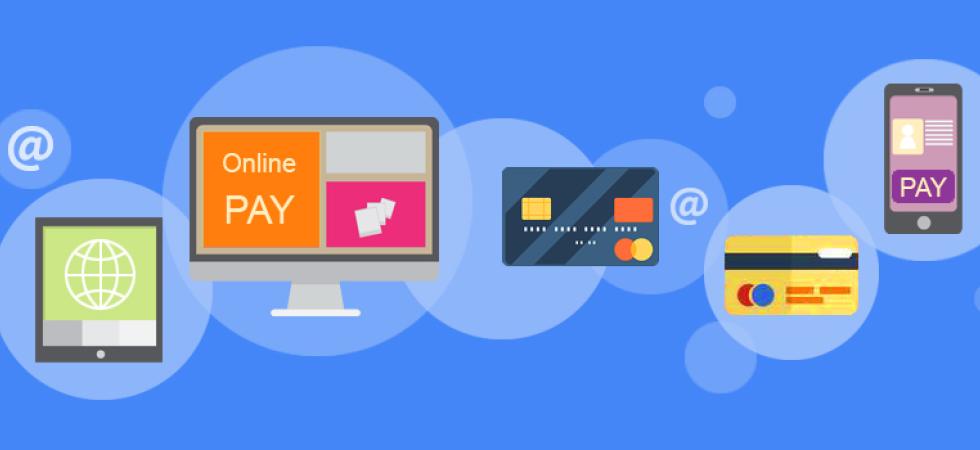 The balance due on your account can be paid in several ways. The accepted forms of payment are the following:
Flywire (NYU Shanghai has partnered with Flywire (by peerTransfer) to streamline the tuition and fee payment process for international students. Flywire offers multiple payment options and currencies. Students and payers will be able to track their payments from start to finish, save on bank fees and exchange rates and contact Flywire's 24x7 multilingual customer support by chat, Skype, email, and telephone. NYUSH and Flywire do not charge a fee for this service.)
Online Banking
Online banking is a convenient way to pay your tuition balance by using your Chinese bank account. Students and parents who have an ICBC card or UnionPay card can make payments online through eSuite. Paying your bill via online banking will post to your student account immediately and initiate the transfer of funds from your bank account.
How Students Pay Via Online Banking:
Students access their eSuite accounts by logging in to the Albert Student Center via NYUHome.
Once in the Albert Student Center, click the View Bursar Account link located under the Finances menu.
Once in eSuite, click the Make a Payment button to make your payment.
How Parents and Authorized Users Pay Via Online Banking:
Parents/authorized users log in to eSuite with their authorized email address and password.
Once in eSuite, click the Make a Payment button to make your payment.
Please Note: Parents/authorized users must first be invited to create an eSuite account to make online payments toward a student's balance.
Benefits of Processing Your Payment with Online Banking:
24/7 access: You can pay your bill online from anywhere in the world, 24 hours a day, seven days a week.
Convenience: You do not have to wait to be helped.
Reliable and Faster: Your payments are applied to your account faster, saving three to 10 business days of waiting time.
Security: This process is safe and secure.
Please have the following information available before you proceed:
Confirm that your Chinese bank card is a UnionPay card and that you have enrolled in online banking.
Make sure there are sufficient funds in your bank account.
Ensure you know the details of your bank account.
Before the payment process is complete, the system will
Inform you of the total amount that will be debited from your Chinese bank account
Allow you to confirm the information provided
Allow you to print a confirmation and receive an email confirmation of payment
Epay (Resume to be accessed through TN since Jan-07, 2023)
NYU Shanghai has partnered with ePay to give students and their families an easy-to-use platform to pay for tuition and fees through a secure online service via multiple payment options, which include Alipay, WeChat in Currency CNY. This service is free of cost.
Wire Transfer
The Wire Transfer payment option is for students and parents who do not have a Chinese UnionPay bank card and therefore cannot use the online banking system to make their tuition payment.
For wiring instructions or additional questions or concerns, please contact the Office of the Bursar at shanghai.studentaccounts@nyu.edu.
Please Note
For the Office of the Bursar to ensure the wired payment is credited to the correct student, the student N number must be included with your payment detail. This detail is usually written on the payment notice that NYU Shanghai receives from the bank. If this information is not mentioned in your payment detail, we will not be able to identify the payment and credit your account accordingly.
Wire transfers often go through several banks. At any point in this process there is the possibility that the student N number may be removed from the transfer detail. To ensure that the payment is properly credited, we ask that each payee submit via email a scanned copy of the wire transfer receipt to shanghai.studentaccounts@nyu.edu with the subject "Wire Transfer Payment."
Once the wire transfer has been executed by the originating bank, please allow seven business days for your student account activity within eSuite to reflect this payment. After seven business days, the student should check his or her eSuite account via the Albert Student Center to confirm that the funds have been properly credited. If the wire transfer has not been credited to the student's eSuite account, please contact the Office of the Bursar.
Hours: Monday through Friday, 9:00 a.m. to 5:00 p.m.
Phone Service: 86-21-2059-6666
In-Person: Room 1051, 1555 Century Avenue, Pudong, Shanghai
Third-Party Payment
If you will be receiving funds from a third-party organization, please contact the Office of the Bursar for further instructions at shanghai.studentaccounts@nyu.edu.