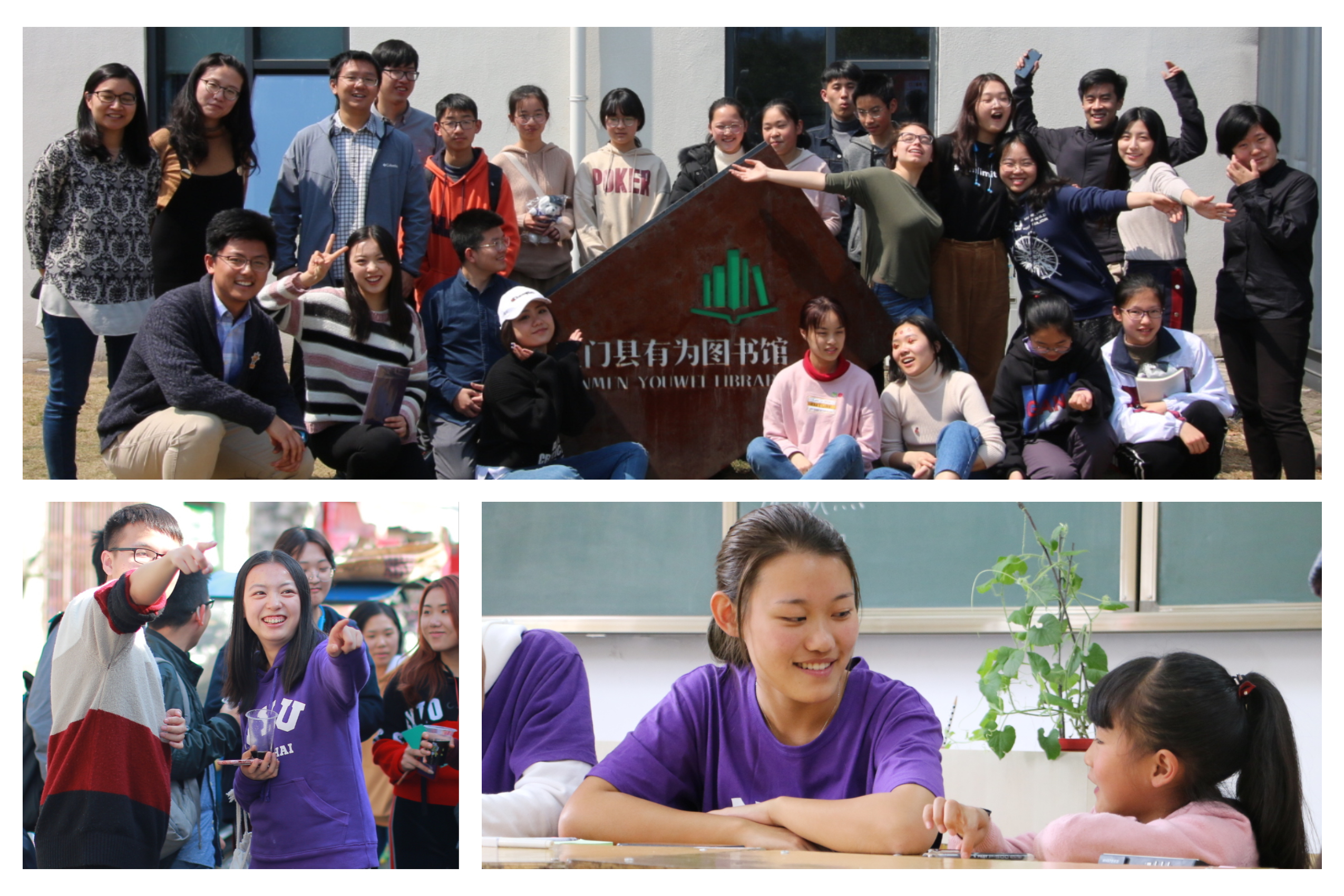 NYU Shanghai is a university with a global reach but is also in and of the City of Shanghai. The Office for Community Engaged Learning seeks to enhance the global education of our students by increasing and deepening their engagement with our surrounding community in reciprocal relationships that help students understand China more deeply, and make a positive impact on local needs.
Community Engaged Learning initiatives combine meaningful academic learning with community research and service. We work to establish collaborations and build bridges across the university, working with students and faculty who wish to incorporate community engagement into their teaching and learning, piloting new models for both credit and non-credit opportunities.                    
Dean's Service Scholars Program
The Office of Community Engaged Learning is excited to announce the 2019-2020 Dean's Service Scholars (DSS) courses! Each DSS service-learning course offers students an opportunity to engage with a local community population in Shanghai, apply theoretical concepts into practice, and think critically about the ethics of service. Each course is offered as a 2-credit course in the second half of Fall 2019, and a 2-credit course in the first half of Spring 2020. Students must enroll in both the fall and spring portions of a given course. 
Public Science Education in China
Faculty-Led Immersive Learning Trips
The Office of Community Engaged Learning organizes faculty-led trips around China. These trips connect academic topics with experiential learning about the people, history, culture and environment of local places. Click here to see all the exciting trips offered during Fall 2019.