What do a beautiful building, a light bulb, and a park all have in common? According to Don Belt, former senior editor of National Geographic and instructor of NYU Shanghai's Home Stories program, the answer is that each of these inanimate objects have stories behind them—stories that feature people doing interesting things.
Belt tells his students, "Look deeply at the world around you and find the stories you're surrounded by in your own environment."
In the Home Stories program, organized by NYU Shanghai's Office for Community Engaged Learning (CEL), 32 NYU Shanghai students took on the goal of seeking out these stories in their nearby communities. Participants gathered online for a total of four class sessions over the course of the summer. Under Belt's instruction, students gained firsthand experience in editorial work, from observational reporting to narrative writing to mapmaking using the online platform StoryMapJS.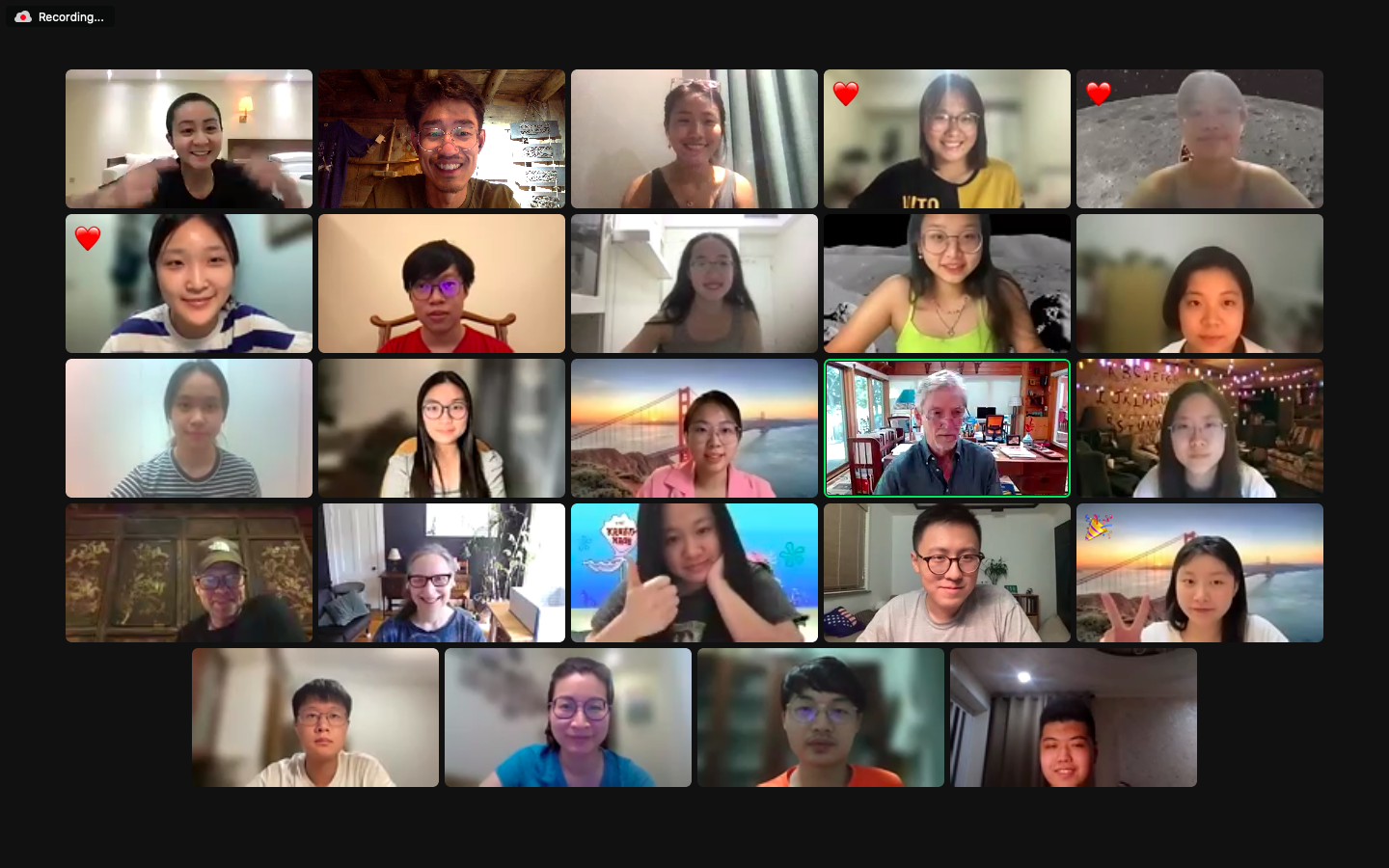 A screenshot from the program. Credit: Home Stories website
At the heart of the program was the concept of 'slow storytelling.' "Slow down, first and foremost," Belt advised. "Pay attention to the things around you very carefully, and also see every encounter with human beings as an opportunity to learn, to experience, and to find a story. Every person has a story. That's the beauty of these human encounters, if you scratch deep enough."
The course is based on the work of Paul Salopek, a Pulitzer Prize-winning journalist with National Geographic who is well-known for his Out of Eden Walk. Beginning in 2013, Salopek set out on a 24,000-mile trek by foot that continues to this day. Throughout his journeys, Salopek has been engaging in the practice of slow journalism, documenting the stories of people he meets along the way.
Ever since his walk brought him to China in 2021, Salopek has been in collaboration with NYU Shanghai. In 2021, he delivered a talk to the NYU Shanghai community, where he shared stories from his walk up to that point and announced his plan to partner with NYU Shanghai throughout his stay in China. The CEL office also initially planned to sponsor students to join Salopek on a portion of his walk, but this has not yet proven to be a possibility due to Covid-19.
Even though students may not have been able to join Salopek on his walk, the Home Stories program was the perfect alternative, allowing them to learn how they could explore  slow storytelling in their own homes. "It was a great opportunity for students who are inspired by Paul to 'walk the walk' and get their hands [dirty] in the field," said Qian Chunhao, CEL Coordinator and also a Teaching Assistant for Home Stories. "The places and people our students wrote about will now be accessible to people around the world."
Doris Zhang '25 was inspired by Salopek's mission. Zhang had previously been introduced to Salopek and his work in two separate courses at NYU Shanghai: Writing as Inquiry taught by Professor David Perry, and Environment and Society taught by Professor Travis Klingberg. It was in these courses where she became fond of the concept of slow storytelling.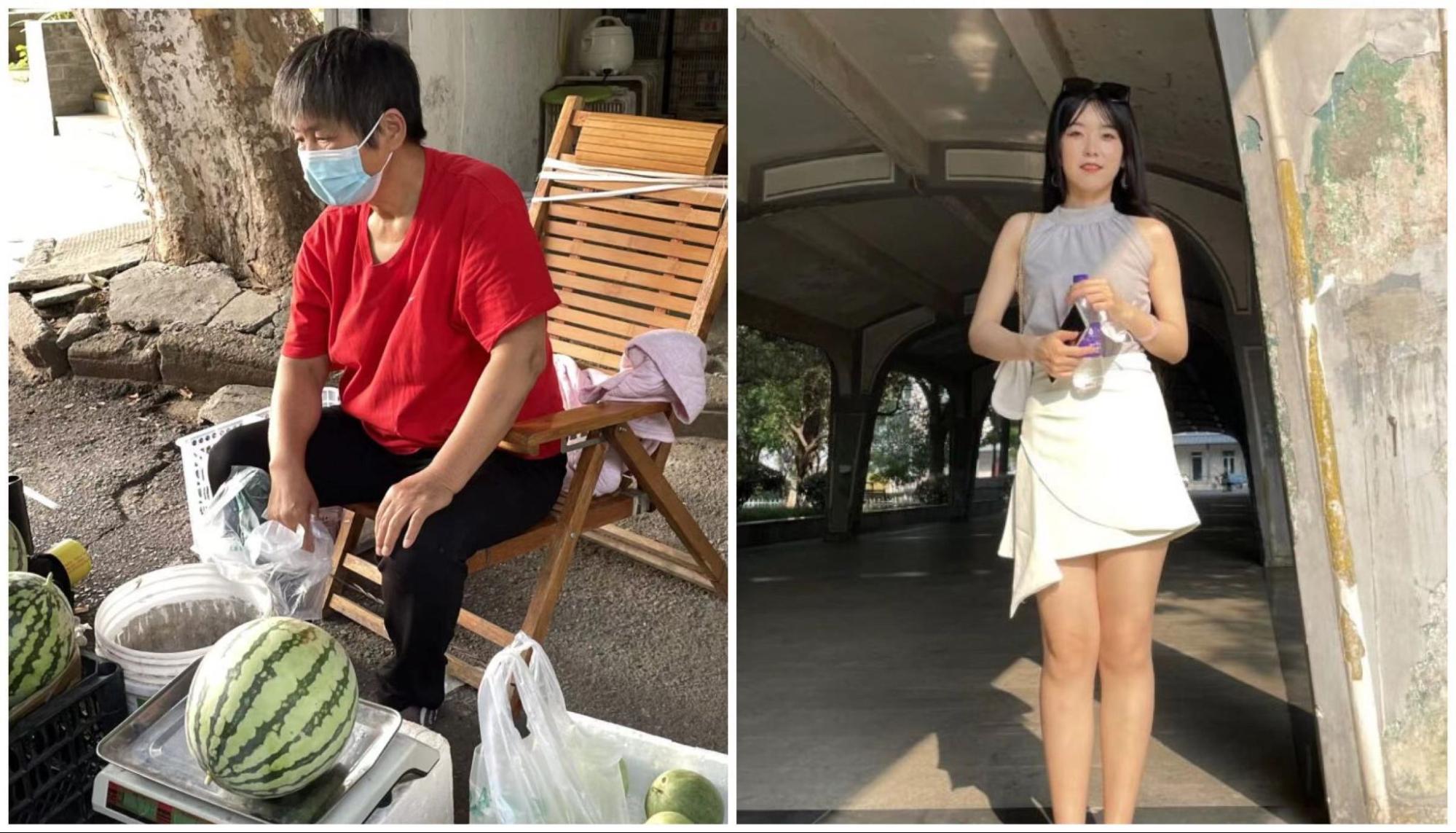 Doris Zhang '25 interviewed a melon vendor (left) and a graduate student (right) for her project on life by the Yangtze River in Nanjing. Credit: Home Stories website
"I don't really like sitting down and just typing or just writing characters down," said Zhang. "But I do enjoy the process of exploring or just walking and observing things—to perceive the outside signals. I guess that's the reason why I'm obsessed with the concept of slow journalism and walking through the world."
Ken Wu '24, another student in the program, owed a lifelong curiosity about the world to National Geographic and felt that he could not pass on the chance to learn from Belt. "As a kid growing up in the US, National Geographic actually developed a lot of my interest in nature, culture, and heritage," Wu said. "I still remember reading [the] magazines and being awed at the beauty and diversity of the world around me."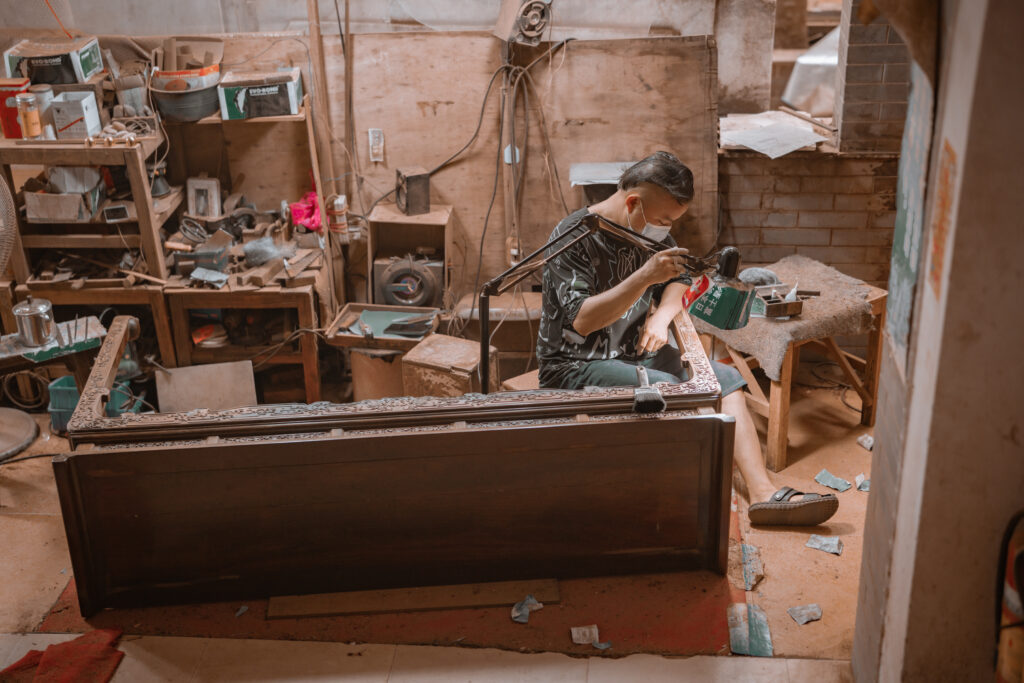 For his project on Chinese wood craftsmen, Ken Wu '24 took a visit to the craftsman space of Gongyi Road in Taishan. Credit: Home Stories website
Reflecting on the program, Wu felt that he had learned a lot in a short amount of time. "I found that Professor Belt's push for visual content, in particular multimedia content, really helped me take my storytelling to another level," Wu said.
By the end of the program, students each completed a multimedia narrative project, combining photography and text to tell a story from their hometowns. Topics were wide-ranging, including cyclists in Shanghai, the 'third bank' of the Yangtze River in Nanjing, Chinese wood-carving, and the effects of a redevelopment project on Shanghai's Laoximen neighborhood.
All projects are available for viewing on a student-produced Home Stories website, which is currently in progress and will be complete later this fall. The CEL office also plans to host an event where participants will share their work with the larger NYU Shanghai community.