Paul Salopek Walks Out of Eden and into China - and NYU Shanghai
Sep 3 2021
Pulitzer Prize-winning storyteller and National Geographic Explorer Paul Salopek has been walking across the globe since 2013, documenting stories of human migration, technological and climate change.  Last month, he arrived on Century Avenue to share with the NYU Shanghai community his journey so far - and his plans to partner with the university on the China portion of his walk - which launched in Yunnan mid-September.
About 100 students, faculty, and staff attended Salopek's talk in person and online, the university's first mixed mode event of the fall semester. 
Salopek guided listeners through his epic journey around the world on foot, at a steady 3 miles per hour, retracing humanity's migration from Ethiopia—our evolutionary 'Eden.' In the eight and a half years since his Out of Eden project began, Salopek has covered 21,000 miles, wearing out 15 pairs of shoes in the process. By 2027, Salopek plans to have crossed 31 countries and concluded his trip at the tip of South America, the last horizon discovered by our Stone Age ancestors. 

Starting this fall in Yunnan, Salopek will be walking for 18 months - often with local partners of diverse backgrounds - throughout at least 10 provinces of China. "In China now, my task as a storyteller is to mainly empower my Chinese walking partners to tell their own stories about their lives, [and] who can help deepen and amplify the reality of the mosaic of China, at least along the corridor that I'll be walking through," he said.

 


1. Kunming, Yunnan: the staging ground for the start of the walk. Credit: Out of Eden Walk
2. Pickled fruits and vegetables in Kunming, Yunnan. Credit: Out of Eden Walk
 
And Salopek and NYU Shanghai's Academic Affairs Office for Community Engaged Learning will be working together to find ways for students and faculty to participate in his journey through China.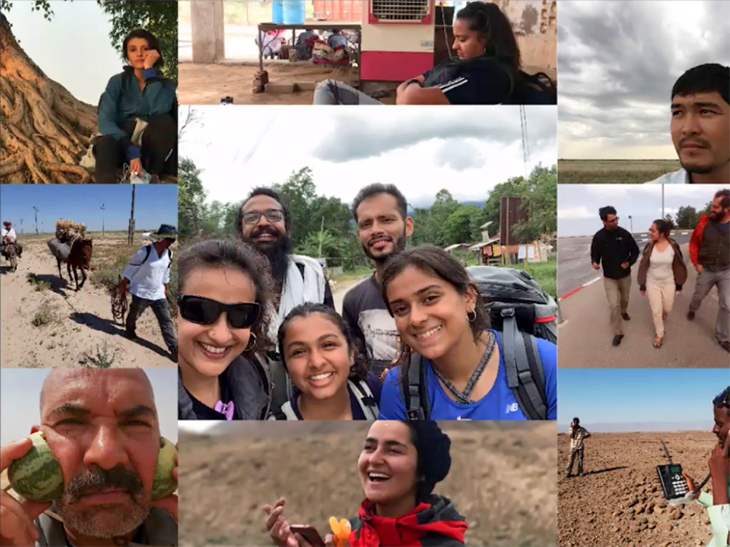 A collage of Salopek's walking partners over many years and kilometers. Credit: Out of Eden Walk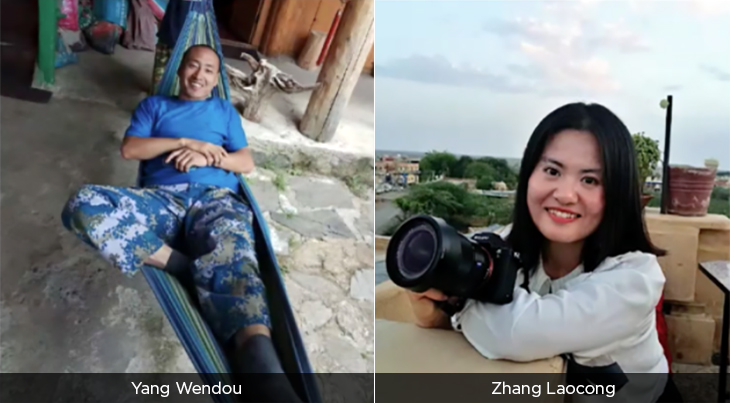 As he ventures across Yunnan, Salopek will be joined by walking partners Yang Wendou, a long-range cyclist and former attorney and Zhang Laocong, a photographer who is starting a photo project on the marketplaces and villages in Southern Yunnan. Credit: Out of Eden Walk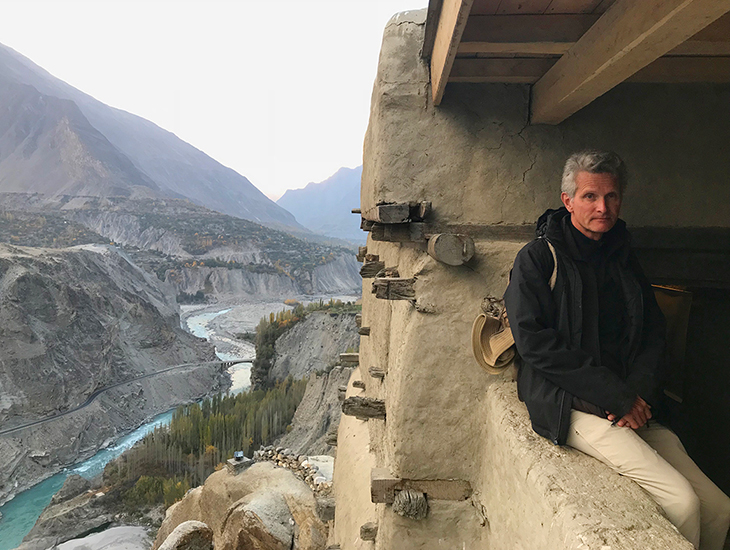 Paul Salopek on the parapet of a medieval fortress in Gilgit-Baltistan, Pakistan. Credit: Out of Eden Walk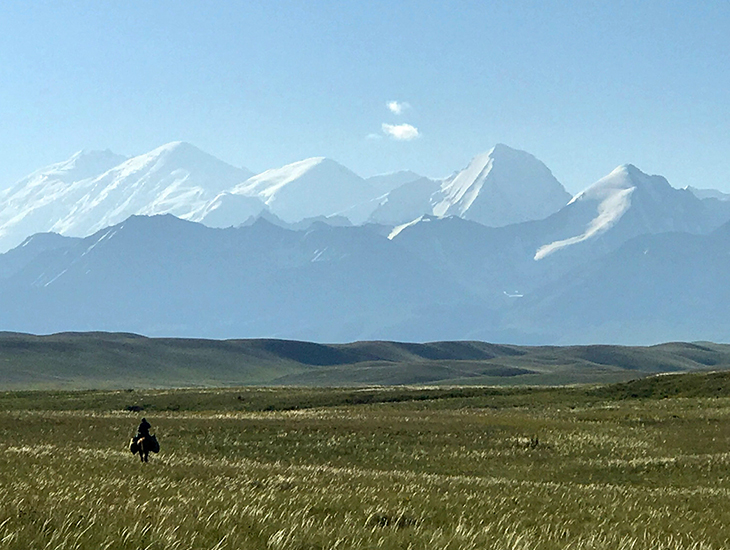 Entering the Pamirs from Kyrgyzstan. Credit: Out of Eden Walk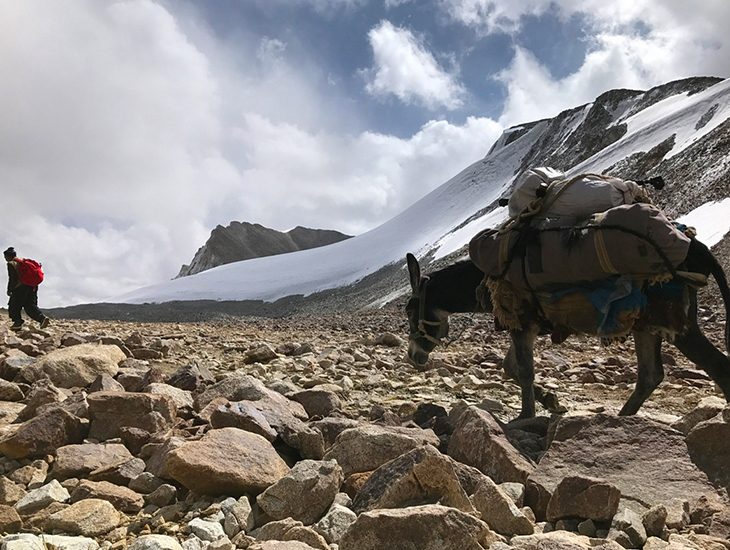 Crossing Afghanistan. Credit: Out of Eden Walk
The Out of Eden project focuses on "slow storytelling," a practice Salopek says allows readers and viewers to connect with and appreciate the daily lives and work of the people whose paths he crosses. "The power of good storytelling can have good karma attached to it if you listen carefully, if you're respectful, and if you let people speak for themselves," he said.
One such example was during Salopek's trek through a village in northern Myanmar, where by the clanging of a hammer on iron, he noticed a family of ox-cart makers in his periphery. Rather than passing them by, he decided to get to know the family, and spent four days documenting their craft and how each member contributed to the operations of the workshop. After it was published, the story of the ox-cart family went viral, and their business—which was going to be the last of the generation—received a worldwide boom of ox-cart orders from California to Japan, ultimately putting them back on the map.
"Every story in the world, just like every human being in the world, is connected to another story and another human being," he said. "And so I decided eventually with that insight, to get off the airplanes, to get off the helicopters, to get off the trains and cars and walk through the stories of our day."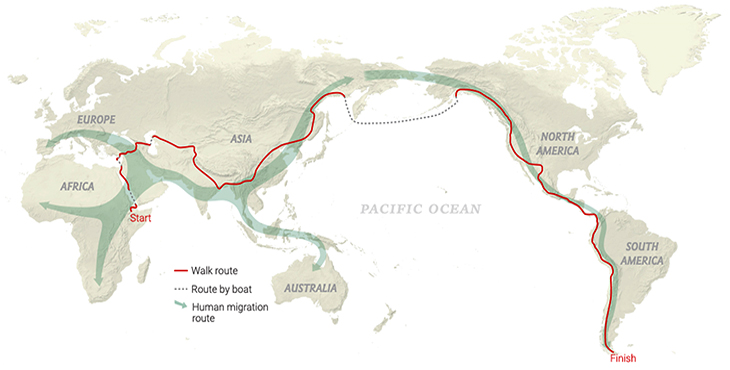 Credit: Out of Eden Walk
Walking around the world has afforded him the ability to actively "practice [his] curiosity and...talk to people from any station of life and from any culture, from any geography...to basically explore the lives of others," Salopek said. 

"No matter how big my wonder is, no matter how excited I am or how life-affirming my voyages are for myself, it's much more fun and incredible to watch somebody rediscover their home," said Salopek. "It doesn't matter whether they are Saudi Arabian nomads or whether they are professors of anthropology…I have seen people become electrified at rediscovering what they thought was familiar…"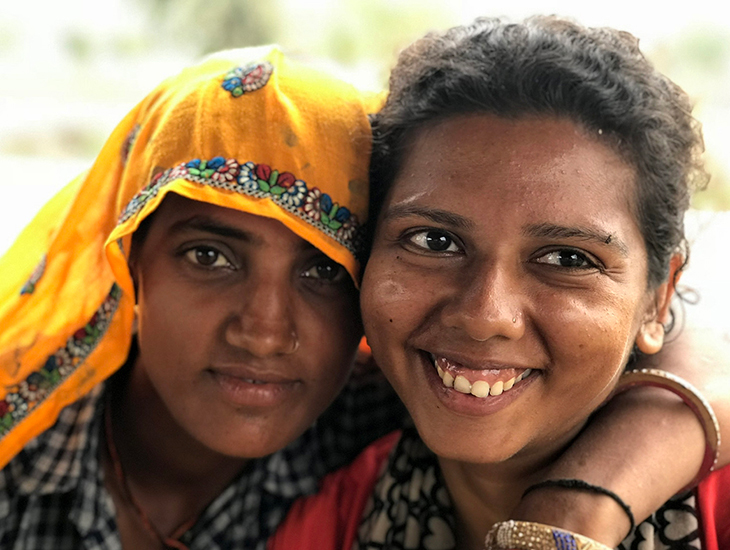 Walking partner and journalist Priyanka Borpujari (right) in northern India. Credit: Out of Eden Walk
"The opportunity for NYU Shanghai to enter into a collaboration with Paul and Out of Eden has come at the perfect moment," said NYU Shanghai Dean of Arts and Sciences Maria Montoya.  "In our current climate, where we are often suspicious of our fellow humans, Paul's project reminds us how we are all connected."