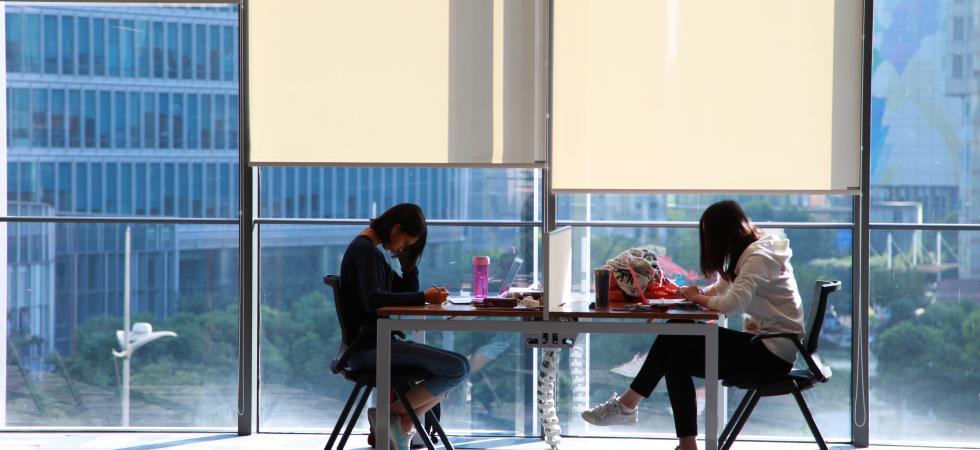 The Enrollment Verification documents students' enrollment status in the current and past terms. Enrollment certifications are frequently needed to verify eligibility for visa applications, health insurance coverage or for certain types of financial aid.
How to Request an Enrollment Verification
Students can request an official paper Enrollment Verification from the NYU Shanghai Office of the Registrar by either 1) submitting your request in this NYU Shanghai Registrar Documents and Transcripts; 2) physically visiting the office in the Pudong Academic Campus Building, Suite 1049; 3) sending an email from your NYU email account to shanghai.registrar@nyu.edu; or 4) mailing your request to the following address:
Office of the Registrar
New York University Shanghai
Suite 1049, 1555 Century Avenue
Pudong New Area
Shanghai, China 200122
Include the following in the request letter:
University ID Number
Current Name and any name under which you attended NYU
Current Address
Date of Birth
School of the University attended
Dates of Attendance
Date of (Anticipated) Graduation
Full Name & Address of the person or institution to which the enrollment verification is to be sent (if applicable)
Please allow seven business days for processing from the time the Office of the Registrar is in receipt of your request.  The first three documents requested in a semester are free of charge; after that, there is a RMB 20 fee per document.
Special Handling
If your request requires special handling, you must request a paper Enrollment Verification from the NYU Shanghai Office of the Registrar. Specify your special handling instructions in writing by contacting shanghai.registrar@nyu.edu.  Special handling includes:
Sending paper Enrollment Verification to yourself in separate sealed envelopes addressed to admissions offices of other universities.
Sending paper Enrollment Verification with additional documents to be sent along with the NYU Shanghai Enrollment Verification. Additional documents can be sent to our office via mail or email, or may be hand-delivered.
Including any specific requirement as part of the enrollment verification request (e.g. need passport number, dates outside of China, and countries being visited for visa purposes, etc.)
Requesting Enrollment Verification in Chinese form.
DHL Express Delivery: The Office of the Registrar can assist students that are not on campus to deliver the paper Enrollment Verification via express mail. The international express mail service provider used by the NYU Shanghai Registrar's Office is DHL. Please note that requesting documents to be sent via DHL does not guarantee the processing time. All requests are processed in the order in which the requests are received.

For express delivery, send the request to shanghai.registrar@nyu.edu with detailed contact information of receiver(s) (i.e. name of school/institute/company, address, post code, contact person, telephone number).
Note that all express-related expenses incurred shall be borne by the student requestor.