Over the past decade, NYU Shanghai has welcomed advanced degree students from every province in China and 17 countries worldwide, ranging in age from 21 to 63. More than 400 have graduated from PhD and master's programs so far. Following graduation, many choose to stay in Shanghai, while some choose to move to other cities in China or abroad like Australia, Los Angeles, New York City, Poland, Saudi Arabia, and Singapore for employment or further study. They join a worldwide NYU alumni community of 600,000 strong, having earned an unparalleled NYU education while enjoying the unique advantages of study at NYU Shanghai.
Notable Alumni Events
Graduate Alumni 10th Anniversary Homecoming Gala
Nearly 100 NYU Shanghai graduate alumni joined in the reunion celebrations at the Graduate Alumni 10th Anniversary Homecoming Gala organized by the Office of Graduate and Advanced Education.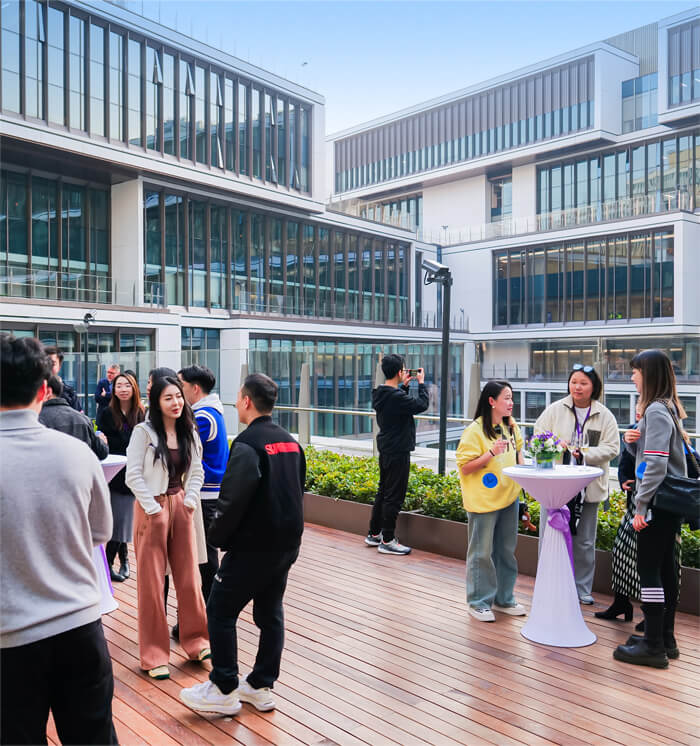 "What a thrill to welcome back so many alumni from virtually every past graduating class of PhD, master's, and go local students from 2017 through 2022," said Dean of Graduate and Advanced Education Eric Mao. "On this celebratory occasion, we also recognize all of the partners, both within and outside our university, in Shanghai and New York, who made these successes possible. During today's Homecoming Gala, we look back and look forward toward the goal of an ever more vibrant and united community around graduate education at NYU Shanghai."
Faculty who shared remarks included Affiliated Assistant Professor of Social Work Minchao Jin, Assistant Professor of Practice in Business Analytics Ming Liao, Capstone Director of the MS in Quantitative Finance (MSQF) Han Shen Lin, and Professor June Bu. Director of TESOL Program Kentei Takaya and Director of the Master of Arts Program in Interactive Media Arts (IMA) Craig Protzel sent greetings by way of pre-recorded video messages. The graduate alumni then concluded their evening with a tour of the new campus.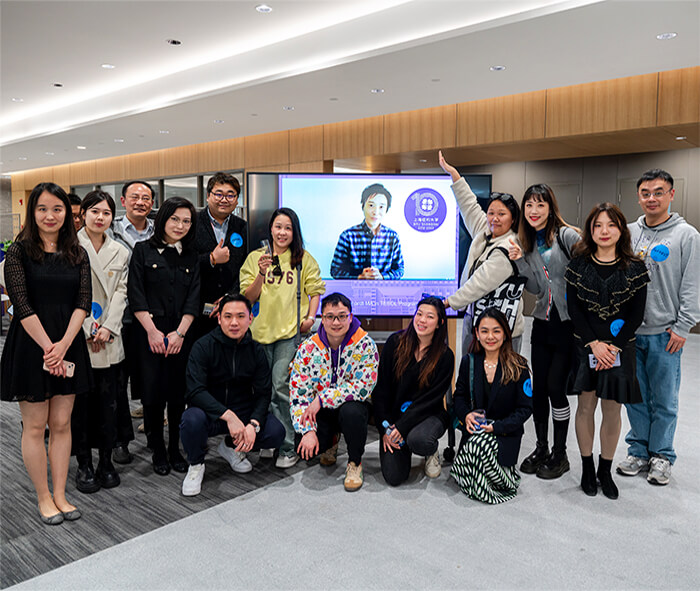 NYU peer schools also sent their greetings."Congratulations on the opening of the New Bund campus, and on a successful 10 years despite so many challenges—here's to a great future ahead!" said Dean of NYU Stern School of Business Raghu Sundaram in his message, one of the many congratulatory messages the Office received. "Stern is proud to be a part of this journey, and we look forward to our continued collaboration in the years to come."
Selected Alumni Features
Gallery