Mission
Information Assistants (IAs) attend to the front desk, welcoming students to the Academic Resource Center (ARC) and Advising. They can help you learn more about the academic support available in the ARC, or make an appointment with your academic advisor, a Writing & Speaking Fellow, or a Learning Assistant. IAs also serve as the liaison between the ARC and the undergraduate student body to share feedback with the ARC and help the ARC promote and improve services.
Eligibility Requirements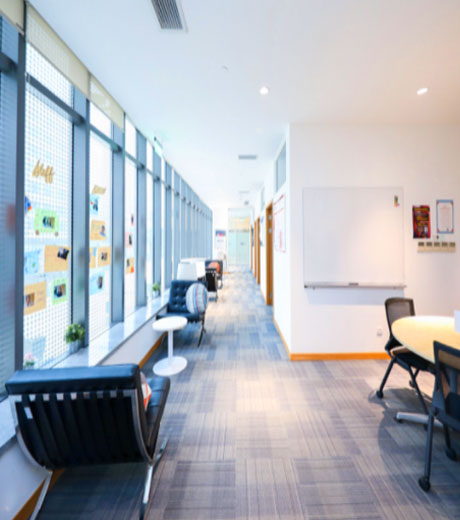 Information Assistants (IAs) are reliable and responsible with an enthusiasm for connecting students to academic resources. They are friendly and welcoming, with the ability to communicate effectively and solve problems efficiently. They are passionate about helping students access the ARC and providing feedback to the leadership team that can help the ARC work to engage students more effectively.
First and second-year students are prioritized for the IA position.
Application Deadline
Information Assistants are hired once per semester and begin work in the second week of classes. Please check the NYU Shanghai Handshake page for job openings before the beginning of each semester.
12PM, Tuesday, August 29th, 2023 (China Standard Time)
Handshake Job ID: 8116170

 APPLY NOW!
Learn more about the Information Assistants program.
Click here to download the full Job Description.