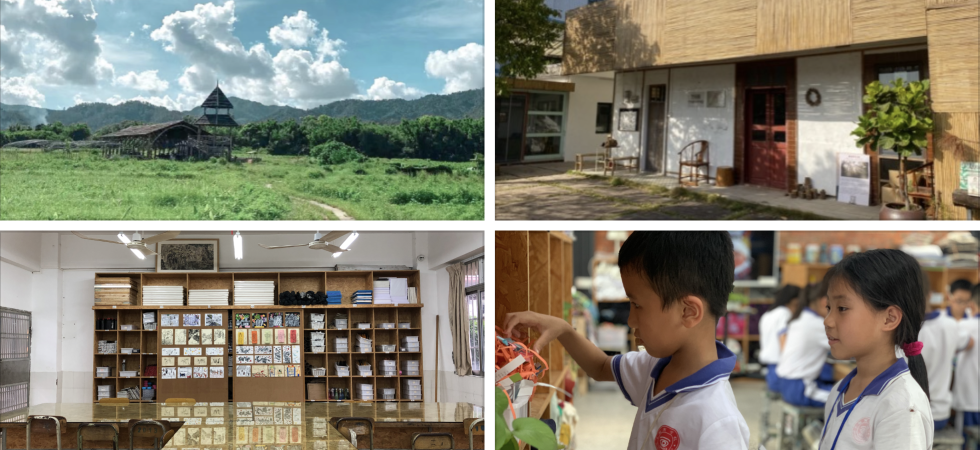 2024 Program Dates: January 6 - 18, 2024
NYU Shanghai offers one January Term (J-Term) course in China in 2024. This course gives students the opportunity to explore the country and communities beyond the campus. 
PCIX-SHU 102 Experience Studio: Making a "Good Education" for Migrant Children in Rural Guangdong Province
Instructor: Dr. Liangliang Zhang

Dates and Location: January 6-18, 2024 in Qixi Village, Zhongshan City, Guangdong Province

Prerequisites: Advanced Chinese 2 or native speaker of Chinese
Application Deadline: October 22, 2023
NYU Shanghai students: Fill out this form to apply. 
NYU New York, NYU Abu Dhabi, and students from other universities: Create an application ID through the online application. Select "Start NYU Shanghai January Term 2024 Application". 
Experience Studio engages students in an immersive learning experience that brings them outside the classroom and into the community. This project-based course provides students with an opportunity to learn about ethnographic fieldwork in practice, and in doing so, support the reflective development of an innovative nine-year non-state school (minban 民办学校) for migrant children in rural Guangdong province. 
Guinan School (guinanxuexiao 桂南学校) was founded in 2003 as a school for children of rural migrant workers (nongmingong zidi xuexiao 农民工子弟学校). At present, 99.75% of the 1,200 students are children of migrant workers (suiqian zinü 随迁子女), that is, children without local household registration. In 2022, 60% of graduates entered vocational high schools, 35% entered regular high schools, and 5% stopped receiving formal education. 
This course empirically revolves around the education practices of Guinan School, and theoretically revolves around a holistic research question: How can grassroots non-state schools provide a "good education" suitable for migrant children?
Students will:
(1) explore the theoretical and practical underpinnings of community-engaged multimodal ethnography through readings, field-based seminars, and reflective practice in consultation with local stake-holders;
(2) Through self-reflection and in-depth interaction with fellow students and community partners, acquire embodied, holistic knowledge of the processes, tensions, contradictions, and rewards that constitute ethnographic fieldwork;
(3) Drawing from their immersive ethnographic fieldwork and adopting a team ethnographic approach, co-design and co-produce a multimodal research project that examines different aspects of Guinan's current education practices as a case study, with the aim to address the overall research question stated above;
(4) Co-produce an itinerant exhibition hosted on the two campuses of Guinan School and NYU Shanghai. 
For more information, please refer to the course syllabus. 
Tuition is USD 3,688. This covers accommodations, most meals, and workshop and activities fees. Students will need to purchase their own roundtrip airfare to and from Guangzhou.
Questions? Email contact shanghai.january@nyu.edu.