Through a partnership between NYU Shanghai and NYU New York, newly admitted students in the following master's programs have the opportunity to spend their first semester living full-time in Shanghai and taking in-person coursework at NYU Shanghai.
NYU School of Professional Studies Master of Science in Integrated Marketing
NYU School of Professional Studies Master of Science in Management & Systems
NYU Tandon School of Engineering Master of Science in Management of Technology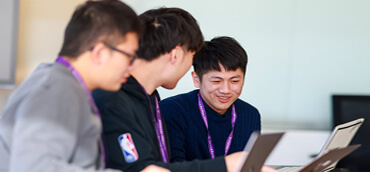 These semester-study programs, known as SPS Start@NYU Shanghai and MOT Global, are for students who are interested in having a unique two-campus, international study experience for their master's degree. Following their first semester in Shanghai, students travel to NYU New York for the remainder of their degree.
Participating students enjoy a special cohort-based experience across Shanghai and New York that only a university like NYU with its global presence can provide. Students benefit from the resources and connections of NYU in Shanghai and in New York, ultimately getting the best of both worlds for a truly immersive, transnational program.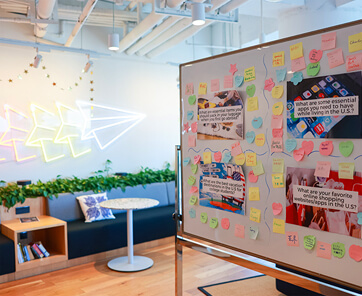 In Shanghai, semester-study students will join more than 2000 who make their home at NYU Shanghai every year, including hundreds of graduate students pursuing master's and PhD degrees in various disciplines. In addition to SPS and Tandon, NYU school affiliations include the Graduate School of Arts & Science, Steinhardt School of Culture, Education, and Human Development, Stern School of Business, Tisch School of the Arts, and others. Students are fully integrated with this dynamic community and join orientation at NYU Shanghai.
To contact the Graduate Semester Study Office at NYU Shanghai, please email shanghai.ogae-studyaway@nyu.edu.
To learn more about the courses offered and faculty in the SPS Start@NYU Shanghai and MOT Global Semester Study programs, please visit the links below.