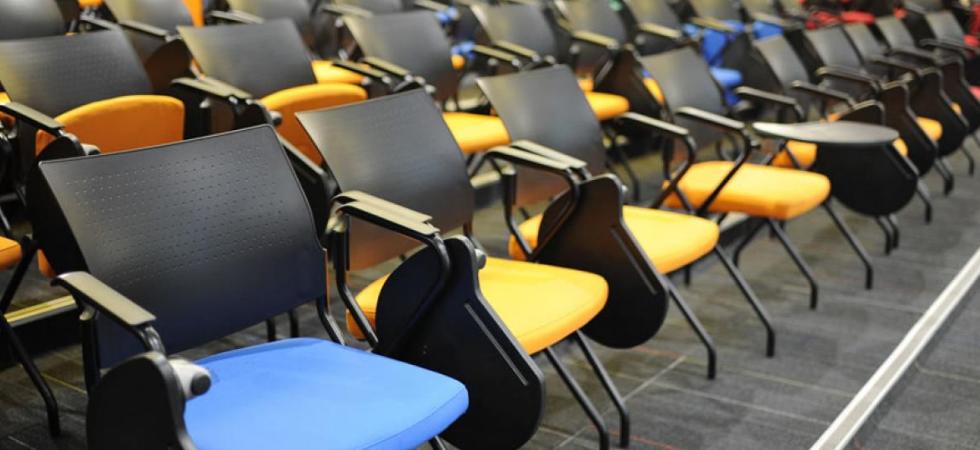 What can I do?
Students interested in any form of interdisciplinary study may apply. You may work alone or in a group, in traditional or new inter-disciplinary fields, in lab or studio courses – it's up to you.  All you need is an idea and two faculty advisors willing to supervise your major.  While you can work alone or in a group, you must apply for the SDHM as an individual.
The Student Defined Honors Major adheres to a broad definition of scholarship – including research, scholarly, or artistic activities that lead to the production of new knowledge; to increased problem solving capabilities, including design and analysis; to original, critical or historical theory and interpretation; or to the production of art or artistic performance.  The proposed major must be inter-disciplinary, it cannot be a set of courses that a student could complete within an existing combination of majors and minors, or a copy of a major offered elsewhere in the GNU.
Am I eligible?
You are eligible if you are:
An NYU Shanghai sophomore student

Have a 3.75 GPA at the time of application and after spring sophomore semester

In good academic standing (not on probation, leave of absence or suspension).
When should I apply?
The deadline is April 1st.  You should meet with your faculty advisors and the Associate Provost, Academic Affairs to review proposals no later than March 25.
The process?
Before the deadline, you should do the following things:
Ask your faculty advisors for letters of support

Draft your proposal based on the guidelines in "Writing Your Proposal" (If you will work with human subjects, please pay special attention to "A Note on Human Subjects")

Meet with the Associate Provost, Academic Affairs

Submit your proposal to the Academic Advising Office
What are the Student Defined Honors Major requirements?
By submitting your proposal, you are agreeing to:
participate in all required SDHM events and meetings
meet with your Faculty Advisors on a regular basis to talk about your major
complete all courses and assessments connected to your SDHM including a capstone project
present your work for the capstone project at the Undergraduate Academic Symposium
follow human subjects guidelines if applicable
submit a senior thesis paper related to the capstone project
Maintain a 3.65 cumulative GPA
Failure to satisfy these requirements will result in ineligibility to graduate with a Student Defined Honors Major.