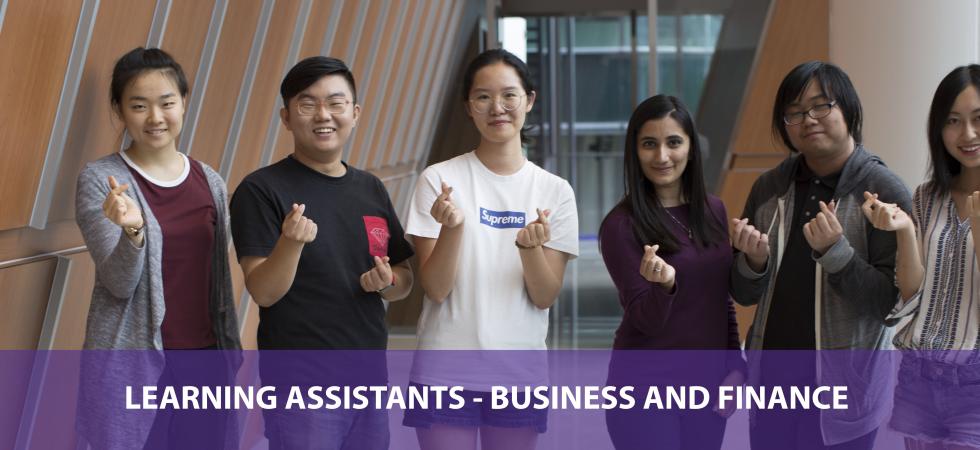 Learning Assistants
Mission
ARC Learning Assistants provide course-specific academic support to NYU Shanghai students in and out of the classroom. Learning Assistants work closely with faculty and ARC staff to support student success and promote independent and active learning.
Eligibility Requirements
be enrolled in NYU Shanghai or Go-Local course(s) as an undergraduate student for Spring 2021.
have received an A- or better in the course(s) that you intend to support(Check NYU Global sites course equivalency information on this website).
have completed at least 30 credit hours at NYUSH or other NYU campuses/global sites with a minimum subject-area and overall GPA 3.0 by the end of the semester preceding the start of the job.
Have excellent interpersonal, communication, and problem-solving skills.
Have a positive work attitude; be responsible and approachable.
Application Deadline
11:59 pm, Tuesday, November 24, 2020 (China Standard Time)
Learn more about the LA program and see a full list of course supported
Click here to download the full Job Description.
Frequently Asked Questions
I am a Go-Local student. Can I apply to become a learning assistant for an NYU Shanghai course?
I am an NYU Shanghai student. Can I apply to become a learning assistant for a Go-Local course?
I have not taken the course I'm interested in tutoring, but I have taken an equivalent course on another campus. Can I still apply?
Yes. Check NYU Global sites course equivalency information on this website.
How do I know if I'm selected?
We will be extending interview invitations on a rolling basis throughout this fall semester. Only shortlisted candidates will be contacted.
I am currently taking the course I'm interested in tutoring and have not yet received a final grade. Can I still apply?
We strongly encourage you to apply for the course you have already earned A- or better. If you do want to support the class you are taking this semester, please email us and prove your capability of potentially earning A- or above as your final grade. You may receive a conditional offer if you have met other criteria but pending your final grade.
What LAs Said About the Program
"It not only helps me improve communication skills but also gives me a chance to communicate with other students in NYU Shanghai in this special period to increase my sense of belonging to our community."
"It offers students more alternatives to ask questions to improve their academic performance. As an LA, this experience not only strengthens my understanding of a certain discipline but also improves my communication and interpersonal skills."
"I feel as though I have received a lot of insight in both inter-student relations as well as teacher-student relations. Additionally, I have had the opportunity to review my fundamental skills through my position as an LA. This position has given me both knowledge and experience which I can apply to future work or academics. Besides this experience, I have a much more thorough grasp of how to coordinate with others to offer a better overall learning experience for students."
"I learned the virtues of a tutor. I enjoyed tutoring the students and I felt very proud when many of my students came back to me telling me that they did very well on the exams thanks to me. They told me that I nailed the important points that they needed to know for the exams. I not only taught my students the concepts, but also the "how to" approach certain types of questions, that was very fruitful for the students. Despite my non-perfect abilities, the students' compliments made me proud and gave me a sense of accomplishment."
Read more LA testimonials here.