The Academic Peer Advisors (APA) program, in partnership with Academic Advising, provides the student body opportunities to connect with trained peer mentors in rich academic and extracurricular experiences. Students interact with APAs via office hours, email, and events hosted by the Academic Advising office. Students can discuss transitioning to university academic life, course selections, major decisions, extracurricular activities, graduate school plans, and other topics related to their academic journey. 
Excited to meet your Academic Peer Advisors? Check out their reflections and tips! Email us at shanghai.peeradvising@nyu.edu if you have any questions. 
Walk-in Hours
Fall 2022 Walk-in Hours (All in Shanghai Time)
Virtual Walk-in Hours:  TBD
In-Person Walk-in Hours: TBD
Programs & Events
Summer 2022
First-year Summer Mixers: Academic Adjustment & Registration Support (Zoom)

July 21, 9-10 PM, Shanghai Time

Aug. 18, 9-10 AM, Shanghai Time
First-year Summer Mixers: Academic Exploration & Experiences Sharing (Zoom)

July 26, 9-10 AM, Shanghai Time

Aug. 23, 9-10 PM, Shanghai Time

Fall 2022

APA Coffee Chat Series: Learning from Seniors and Alumni Experience Sharing
Meet with our APAs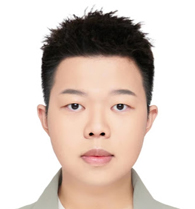 Zihua (James) Chen
James is a rising junior majoring in Neural Science and intends to double major in Data Science (Concentration in Bioinformatics). James also works as an undergraduate member in Prof. Tian Xing's lab and a student worker in NYU-ECNU Joint Research Institutes at NYU Shanghai office of research. James is more than willing to share his experiences at NYU Shanghai as a natural sciences student and how undergraduate students can actively engage in research with incoming first-year students.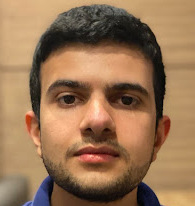 Samvel (Sam) Davtyan
Sam is a rising sophomore with an intended major in Business and Marketing. He is a member of the European Youth Parliament (NGO) as well as a community management leader at an online academy. His goal as an APA is to bridge the connection between first-year students and NYU Shanghai resources necessary for students' further success.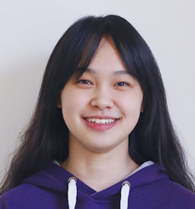 Yinghong Ding
Yinghong is a sophomore who intends to major in Social Science and minor in Data Science. Before joining the APA team, she was an Assistant Director of the Environmental Sustainability Committee under the NYU Shanghai Student Government. She was also involved with the LEAD Program of the Diversity Initiatives and worked as an Ally Week Ambassador to advocate diversity and inclusion. Yinghong is excited to share her major exploration experience and help students with their academic planning.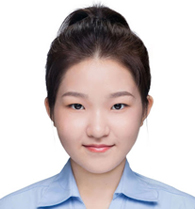 Yuyang Hu
Yuyang is a sophomore who plans to double major in Global China Studies and Interactive Media Arts. She also serves as a Residential Assistant this semester. Yuyang is excited to share relevant knowledge and experiences to help students explore their interests and intended field of study at NYU Shanghai. She is prepared to offer skills and resources to first-year students and support their college transition.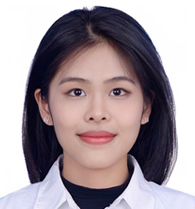 Han (Sandy) Wu
Sandy is a junior with a major in Business & Finance and plans to double major in Data Science. Prior to joining the APA team, she worked at Career Development Center where she helped promote career resources. Outside NYU Shanghai, she has interned in areas such as management consulting, fixed income securities research, and bond underwriting. Sandy is also a candidate for the Association of Chartered Certified Accountants (ACCA). Sandy is excited to help support students in their academic explorations.
FAQs