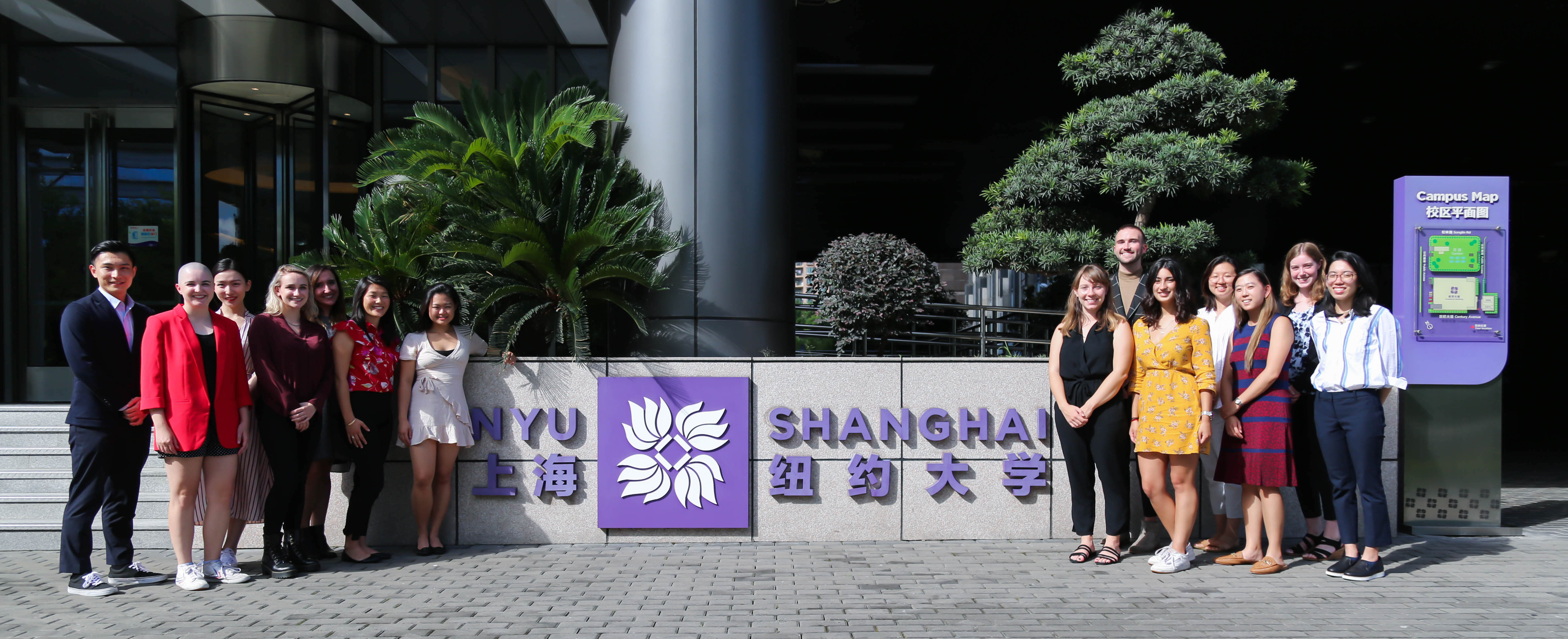 Spring 2020 Online ARC Appointments
ARC will be offering distance support for students who are enrolled in NYU Shanghai courses through online sessions until the campus reopens, at which point the ARC will also offer in-person appointments as usual. If you are taking classes at another campus/site, you are also encouraged to take advantage of academic support resources available at those locations. You can log on to WCOnline to book an appointment with a Global Writing & Speaking Fellow or a Learning Assistant. See here for more information.
---
Individual Tutoring
We offer support at any stage of the writing process. Drop in or schedule a one-on-one Writing or Speaking Consultation on WC Online by clicking on the Appointment button below. If it is your first time using the site, you will need to register first.
Who we are:
NYU Shanghai Global Writing & Speaking Fellows provide academic support and enrichment for the students at NYU Shanghai. Fellows provide support in writing, speaking, and general academic skills. They work closely with faculty, and they tutor, teach, and collaborate with different university departments to spearhead projects and initiatives that enrich the student academic experience and university community at large. Fellows also have the opportunity to work on their own writing and research projects over the course of the academic year. Learn more about the cohort of AY 2019-2020 Global Writing & Speaking Fellows.
Where to find us:
All writing & speaking consultation appointments take place in the ARC, 5th floor, Academic Building. You may ask the Information Assistant (IA) at the front desk outside of the ARC for assistance if you can't find your appointed Writing & Speaking Fellow.
What we do
We will work with you at any point in the writing, speaking, listening, studying, and reading process, including brainstorming and academic skills.
We will help you with your concerns about the paper at hand and to suggest to you something new about the craft of writing.
We will prompt you to rethink and complicate your idea, and develop ways to clarify, deepen, and refine your readings of evidence.
We will Make suggestions about style as we come to understand your meaning. In cases where we think sentence structure needs review, we will address specific rules with you.
What we DO NOT do:
We will not proofread, edit, ghostwrite, or grade your paper.
We will not read through the paper and correct your paper for you.
We will not tell you what your idea is or how to read a particular piece of evidence.
---
Writing & Speaking Consultation Policies:
Required Materials
When you make a writing appointment, you are required to bring the following:
2 hard copies of the most current draft
Assignment guidelines from instructor
Feedback from instructor (if applicable)
Notes and readings relevant to the assignment
Questions, concerns, and issues they want to address
Appointment expectations
Appointments are booked for 1 hour, but typically last around 45 minutes so that there is time to complete a client report that summarizes your progress and is shared with relevant faculty, unless you request otherwise.
The ARC expects that students will engage in substantial reflection and revision before scheduling a follow-up writing consultation. We strongly recommend against scheduling more than one appointments per week for one assignment in order to allow for reflection and revision.
Cancellation
You can cancel appointments in WC Online before the appointment time. If you encounter any problem in canceling your appointment, please email the ARC at shanghai.arc@nyu.edu.
Walk-ins
You may walk into the ARC anytime if there is an appointment slot, unbooked, and it is no more than 15 minutes passed that appointment hour.
Late and missed appointment
If you are more than 10 minutes late for your appointment, it may be canceled. If you miss or late to more than two appointments or cancel at the last minute more than twice, your WC Online account will be disabled. You must email the ARC for assistance.
Waitlist
If no appointment slot is available for you at the time of booking, you may join the waiting list for that particular day by clicking the "waiting list" on the lower right corner of the schedule. You will receive a notification once an appointment slot become available. However, you will need to log back into WCOnline in order to secure the appointment.
Read the full policy here.
---
Workshops
Boosting Your Creativity: How to Generate Ideas for College Writing
4 Tips for Better Writing: How to Write with Style, Clarity, and Precision
Citations & Source Integration: Your Written Conversation with Scholars
How to Start Writing: Strategies to Overcome Writer's Block
Revising & Editing: 10 Common Mistakes to Look For When You Edit Your Paper
Class Presentations: Compelling Ideas and Captivating PPTs
More information on ARC workshops here and RSVP on​ OrgSync.