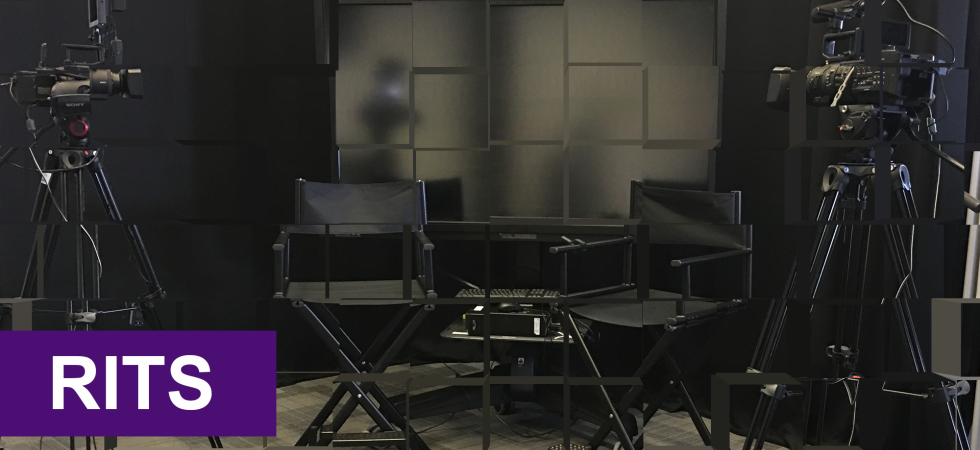 Research and Instructional Technology Services (RITS) provides comprehensive research and technology support for faculty and students in teaching, learning and scholarship activities. Reference Librarians with subject know-how  can provide reference, research consultations and workshops for faculty and students. Instructional Technology Specialists support technology-enhanced instruction and assist in the development of personal technology skills. Staff specializations include instructional technology and design, web and mapping technology, Learning Management System support, digital media production, and project management.
Instructional Design & Technologies

Whether you want to incorporate technology within an existing course, or create a new course with the support of a faculty technology specialist, RITS has the resources to help you. We also facilitate faculty and student technology skill development to support the use of technology in courses.

Instructional technologist are available to offer workshops for faculty and students.

NYU Academic Tools Assistance

RITS offers instructional support for the growing collection of online NYU tools, including Classes, Stream (media streaming), Web Publishing (blogs), Qualtrics (survey services), Google apps, video conferencing and more.

 

NYU libraries has a vast collection of resources both in print and online. Reference librarians can help you navigate and find resources relevant to your teaching and research.

 

Librarians can offer workshops on research strategies, specific tools and databases, source evaluation and many research related topics.

In-class workshop

Librarians can work with you to design workshops that can be incorporated to your courses. Workshops can cover general topics or focus on specific projects or assignments. Contact your library liaisons or request an in-class workshop online. A librarian will contact you shortly.

Pre-scheduled workshop

The Library holds pre-scheduled workshops throughout the semester. Topics include citation tools, research strategies, finding streaming audio and video, making  Google Scholar work for you, and many others. Encourage your students to attend a pre-scheduled workshop.

 

The library collection exists to support teaching, learning and scholarship in NYU Shanghai. Our ollection development librarian and subject librarians actively select new materials for curriculum and research needs.

We welcome suggestions and recommendations from our faculty.  To recommend an addition to the Library's collection, contact your subject librarian please fill out the Suggest a Purchase form. 

 

Academic Technology Portal

The Academic Technology Portal is a guide for faculty to any technology needs, where necessary technology resources are consolidated into four main categories.