Curious about how to connect your interests and goals with your major choice(s)? Want to explore your academic path but don't know where to start? Interested in connecting with upper-class students who share similar academic interests and backgrounds?
Join us for the Major Exploration sessions where you can learn different major opportunities at NYUSH from faculty members, student representatives, and advisors! In addition, you can join a self-reflective workshop that helps you explore your academic journey.
Fall Major Exploration Workshop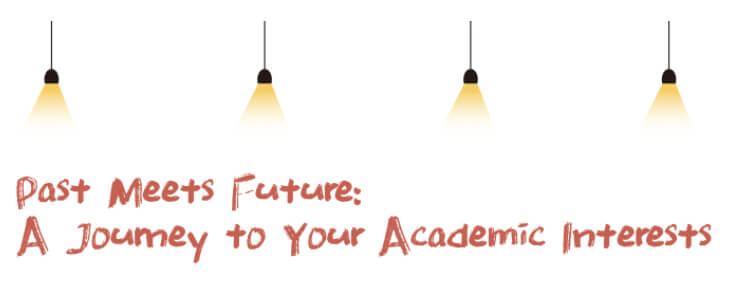 Past Meets Future: A Journey to Your Academic Interests
Nov. 16, 8:00 PM - 9:00 PM, Shanghai Time | Room 601 | RSVP | Recording
Join us for a 1-hour hands-on workshop with Peer Advisors and Academic Advisors to unpack your past and explore your future options through Wandering Map and Odyssey Plan toolkit.
Major Info Session Schedules
Here is the detailed information for major-specific information sessions: