Curious about how to connect your interests and goals with a major of choice? Want to explore an academic path but don't know where to start? Each year, Academic Advising runs a series of events to help students explore potential majors. Hear from faculty, advisors, and your fellow students, or attend a workshop that will help you reflect on your academic journey. The academic planning pages also contain resources that help you explore majors.
Major Exploration Workshop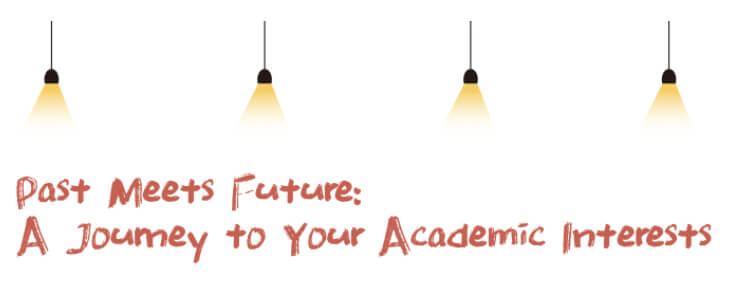 Past Meets Future: A Journey to Your Academic Interests
Date & Time: Coming soon 
Join us for a 1-hour hands-on workshop with Peer Advisors and Academic Advisors to unpack your past and explore future options with the Wandering Map and Odyssey Plan toolkits.
Major Info Session