Your First Year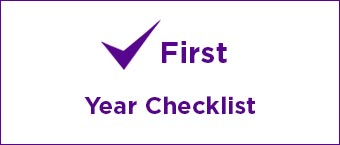 Welcome to NYU Shanghai! Your first year of university can be equal parts exciting and nerve wracking. Use the First Year Checklist and read these pages carefully to get a head start on your new journey. If you have any questions about the course registration process, don't hesitate to contact the academic advising office at shanghai.advising@nyu.edu.
Your Second Year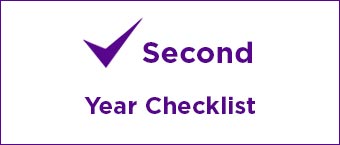 In your second year, you are sure to have a more secure grounding at NYU Shanghai. But it's important to stay on the ball and start exploring majors. You're just one year away from your study away experience, and two years from graduation!
Sophomore Welcome Back Mixer
Each year, Academic Advising hosts a special welcome back event for sophomores to celebrate first year achievements and set up a great start for your next year.
Explore Majors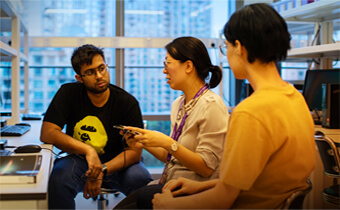 Fall Major Exploration Week
Curious about how to connect your interests and goals with your major of choice? Want to explore your academic path but don't know where to start? Each year, we offer a series of events where you can explore potential majors, including a 1-hour hands-on collaborative workshop that helps you apply the design thinking method to your major exploration journey. 
Spring Major Exploration Panel Session
If you are still undeclared or undecided about your major, we strongly encourage you to attend the Major Exploration panel discussions we host every Spring. Please join us for these student facilitated sessions to hear first-hand experience and advice from faculty and students across different majors to help you decide on major pathways, discover career and other post-graduation opportunities, and plan out your fall semester.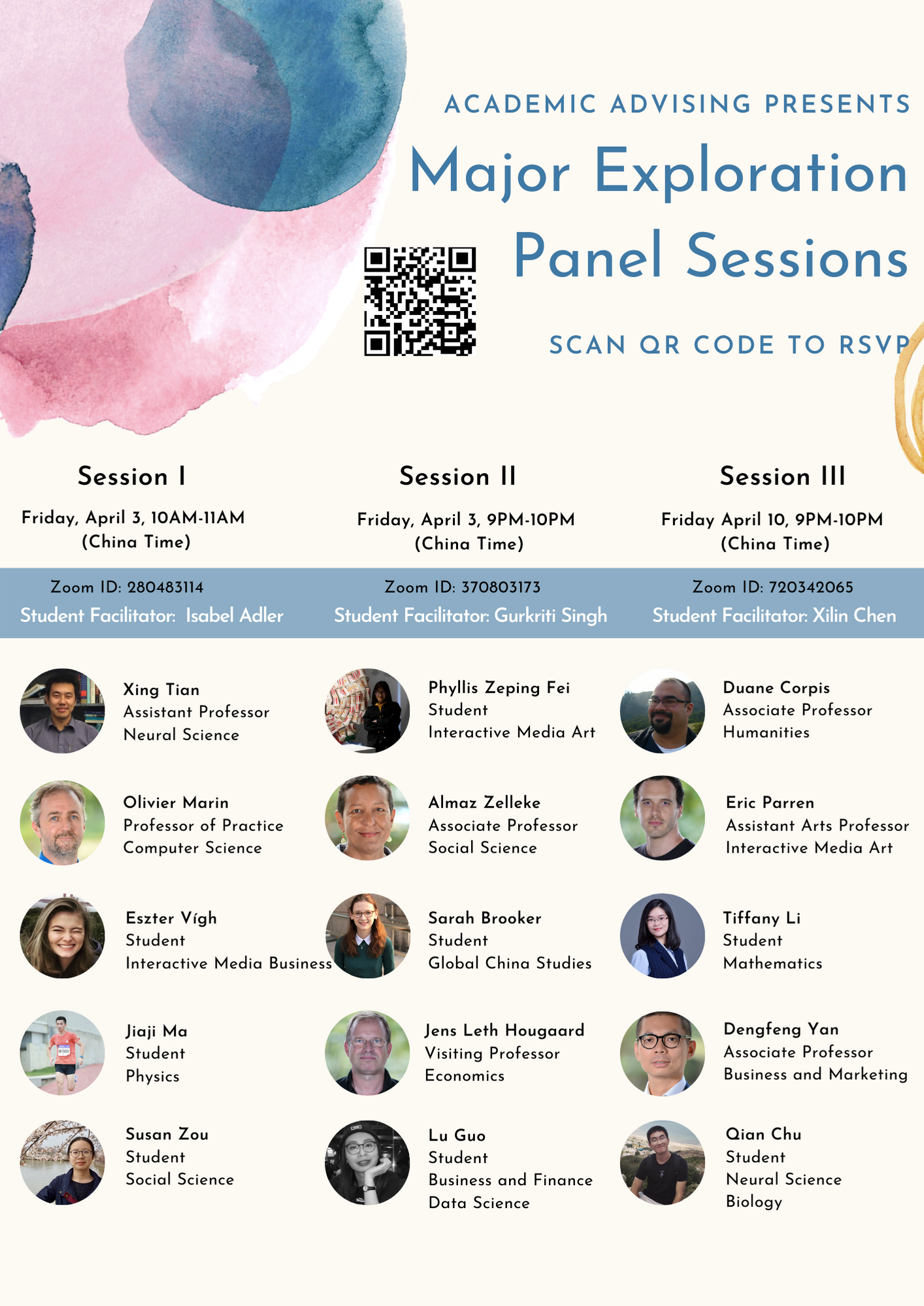 Major Exploration Panel Sessions

Session 1:

Neural Science, Computer Science, Interactive Media Business, Physics, Social Science, Business and Marketing | Watch the Recording

 

 

Session 2:

Interactive Media Art, Social Science, Global China Studies, Economics, Business and Finance |  Watch the Recording​

 

 

Session 3:

Humanities, Interactive Media Art, Math, Business and Marketing, Biology, Business and Finance, Data Science |  Watch the Recording​