It's the time of year again! As the semester drew to a close, our dance, arts, and IMB/IMA students shared their final projects for all to see.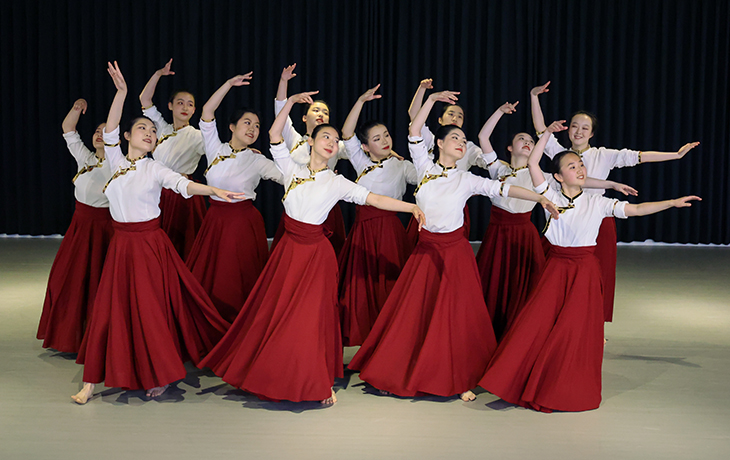 Students in Ballet, Contemporary, Dances of Southern China, and Piano classes joined forces for a dance recital, "Second Nature," on May 9 on the 8th floor of the Academic Building. Here, students perform in a Tibetan Anduo pastoral dance, "A Toasting Song."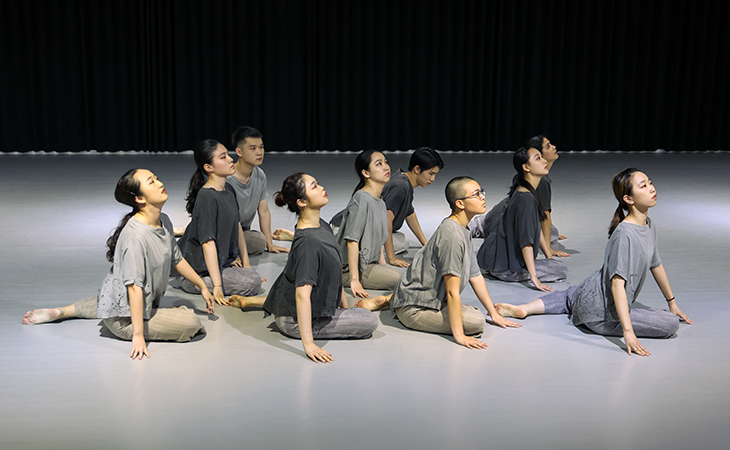 "Acclimatise" is a contemporary piece choreographed by Professor Sun Wenting. "We physically adjust our perspectives to the environment we live in and this is a piece about exploring the relationship between the human body and the air index numbers. Everyday we acclimate ourselves to an ever changing world, and in this performance we explore notions of agility and acceptance," said Sun.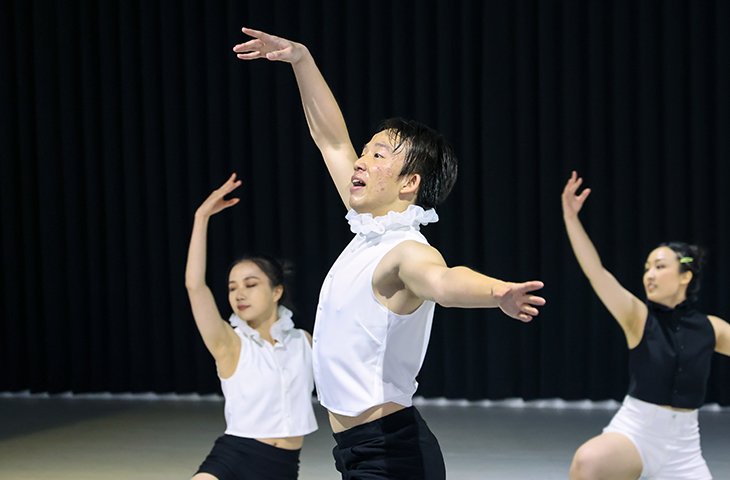 Frank Wang Yinqi '22, performing in "I'm 9 Today," a modern ballet piece choreographed by Professor Tao Siye.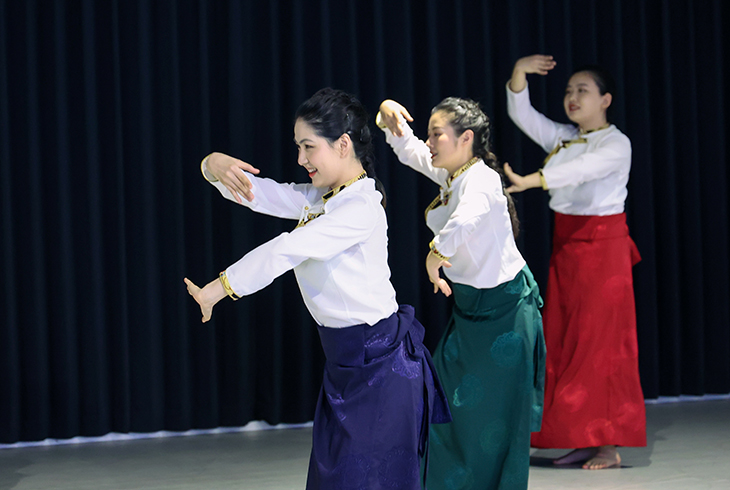 Left to right, Doris Ding, Li Xiaonan, Lorraine Wang perform in "Nangma Toeshey 囊玛堆谐", a Tibetan court and folk dance.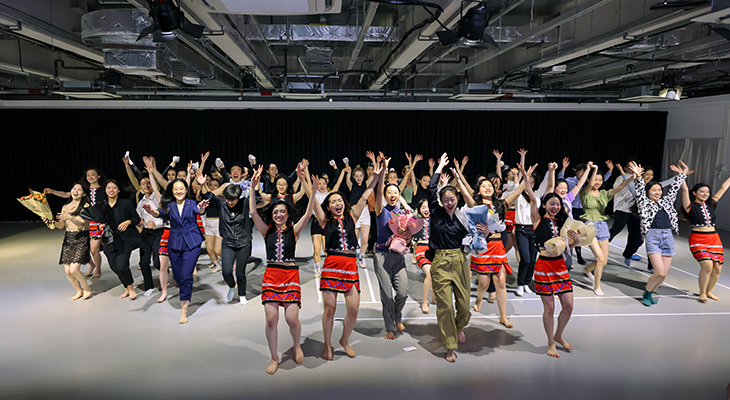 Students and professors celebrate during curtain call.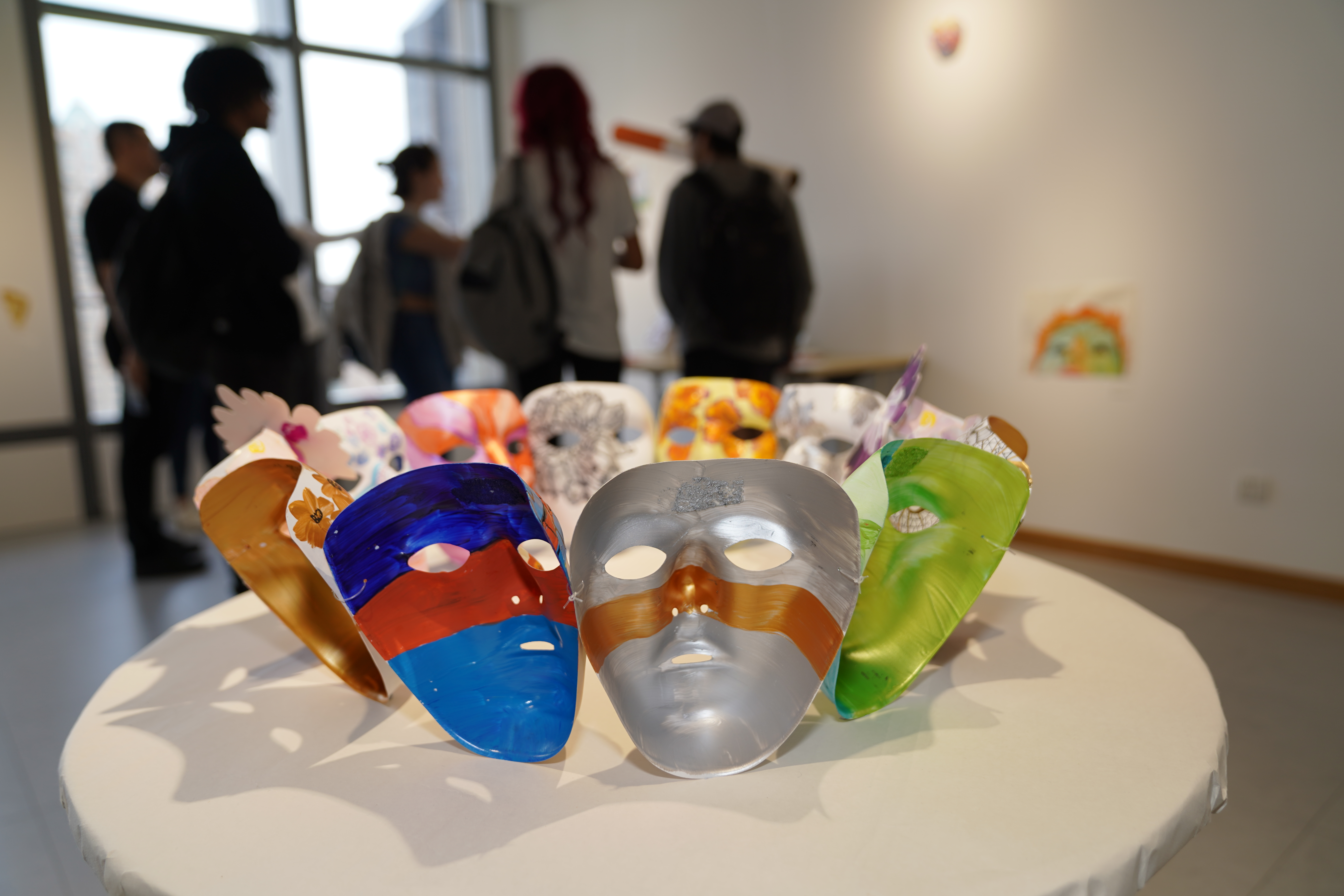 The 2021 Studio Art Show debuted on May 6th and featured student works from Professors Barbara Edelstein and Jian-Jun Zhang's class, Projects in Studio Art. An online gallery of all pieces can be found here.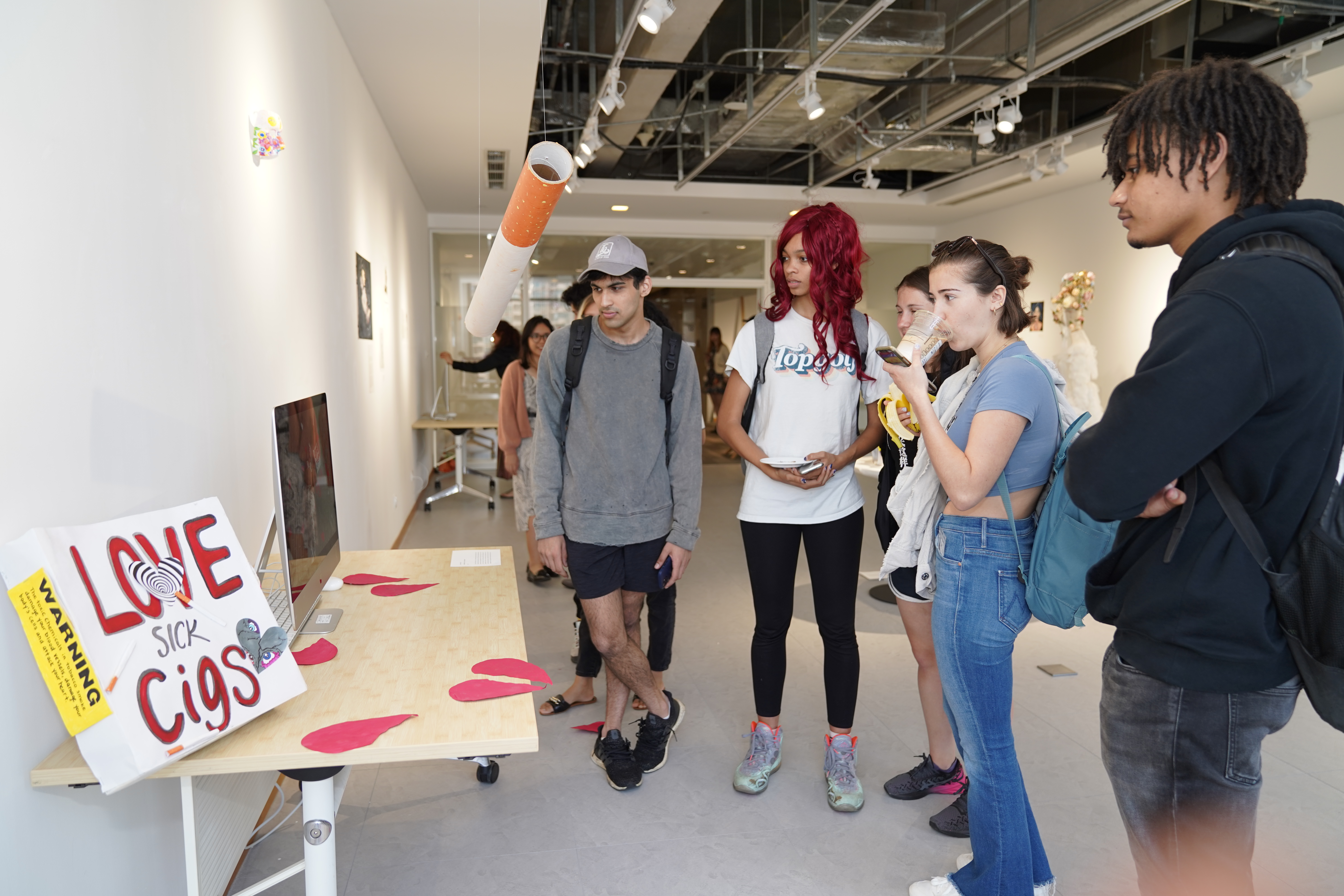 Students gather to view Rosalie Grubb '23 and Sophia Alfred '24's  piece, "Heartbreak: Love is an Addiction," a mixed media piece that explores addiction, love, and loss.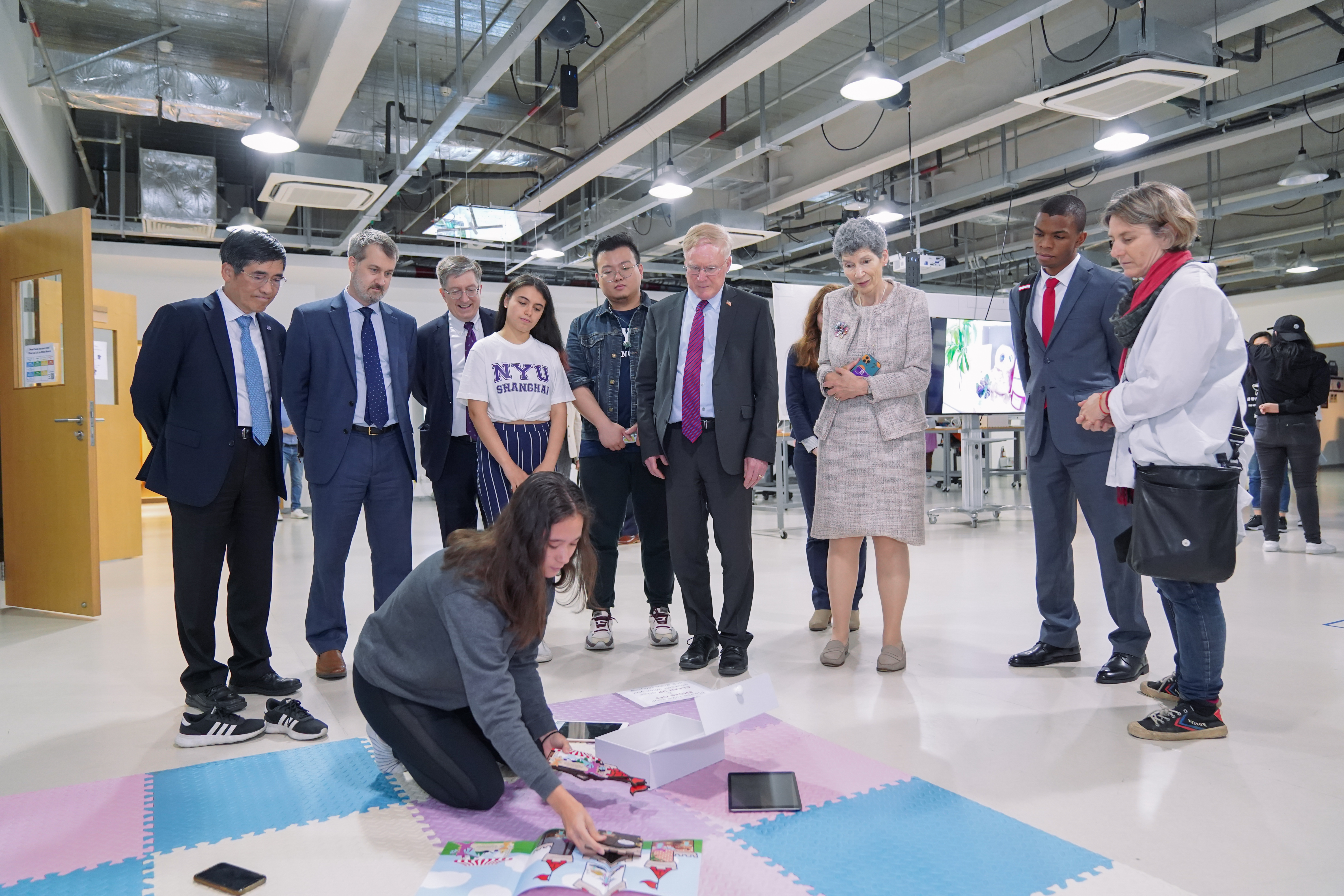 On May 17th, the Interactive Media Arts and Interactive Media Business departments held their first-ever annual Capstone Project Show where seniors presented their capstone projects with the NYU Shanghai community. Descriptions of the projects can be found here.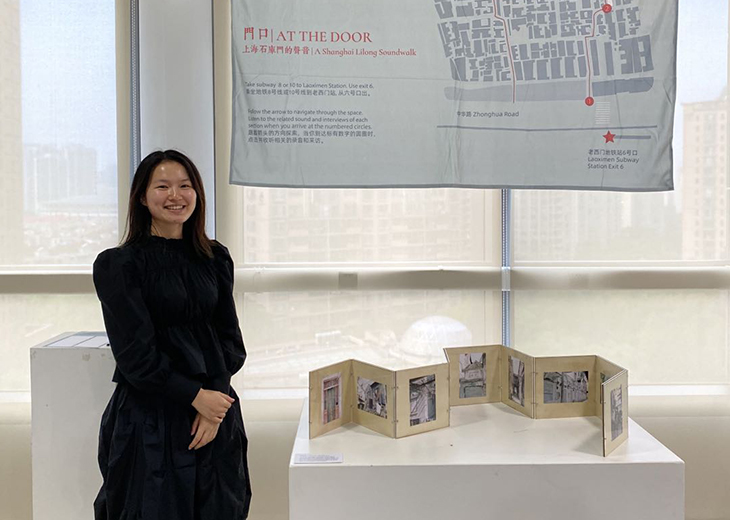 Candi Bi '21's IMA capstone project, At the Door: A Shanghai Lilong Soundwalk invites the audience to take a thirty-minute walk through a nearly abandoned and soon to be demolished historic neighborhood in downtown Shanghai. The soundwalk offers an immersive sonic experience of life in a lilong and explores the dichotomy between private and public space and the memories they contain.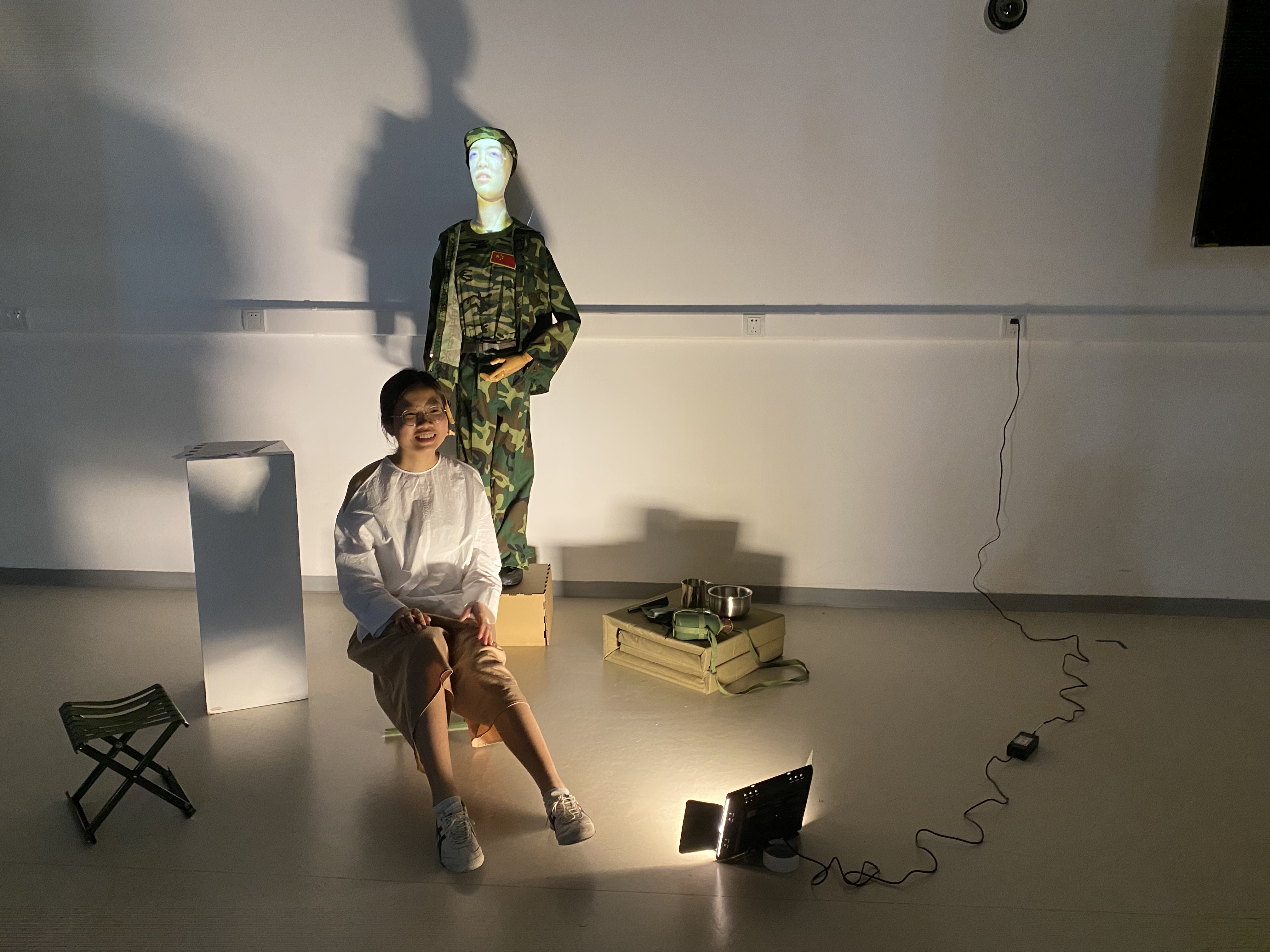 In Ying Wang '21's project, I Remember: A Collective Memory Project, Wang documents her classmates' memories of China's mandatory military training program. Wang projected her classmates' faces onto the soldier, while audio played of them speaking about their experiences in the training program.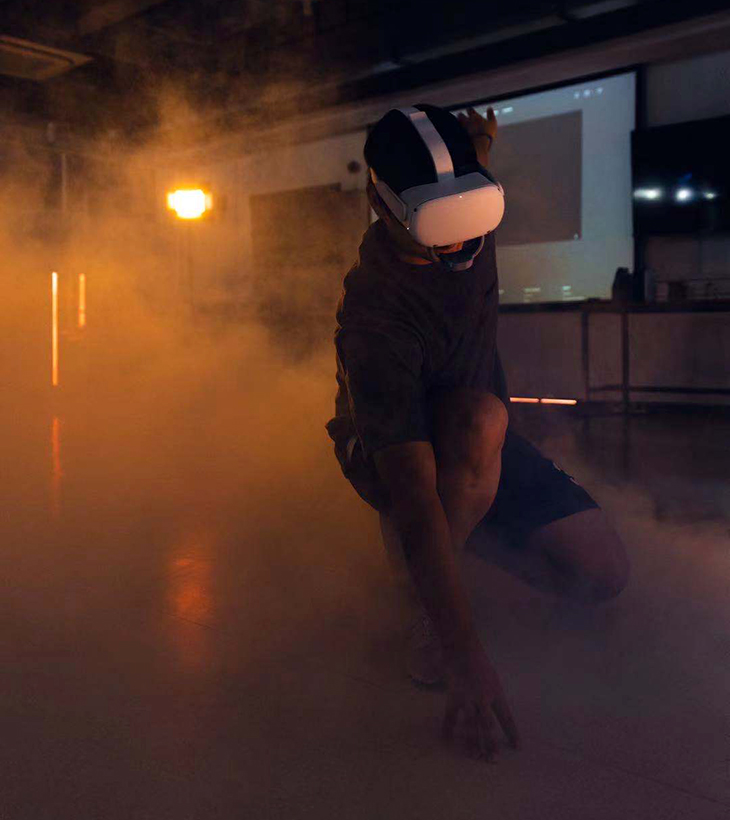 Zain Majid '21's project, Augmenting the First Responder, is a VR simulation of a first responder implementing AR technology to more effectively read and respond to emergency situations. Taking on the point of view of a firefighter in a burning building, the user must assess the situation and make the right decision to save civilians. "I literally forgot I was at NYU. I could feel the fire, and could feel more elements of the virtual reality than my actual reality," said Kat Flanigen '22, one of the first participants in Majid's simulation.