TEDxNYUShanghai Salon on Sustainability Inspires Students to Go Green
Oct 16 2020
TEDxNYUShanghai brought a Shanghai-based green entrepreneur, a model-turned advocate, and an NYU arts professor together Tuesday night for its first-ever virtual salon on the topic of sustainability. 
"What can we do as individuals first is to acknowledge [the sustainability challenge]," said Assistant Arts Professor Marcela Godoy. "Learn about the problem and make something about it. We can't change the world, but small steps can be multiplied. So that is where we can win our battle against trash."
 At NYU Shanghai, Godoy teaches a course called "Re-Made in China," which focuses on sustainable design and teaches students to change waste into accessories, furniture, and art.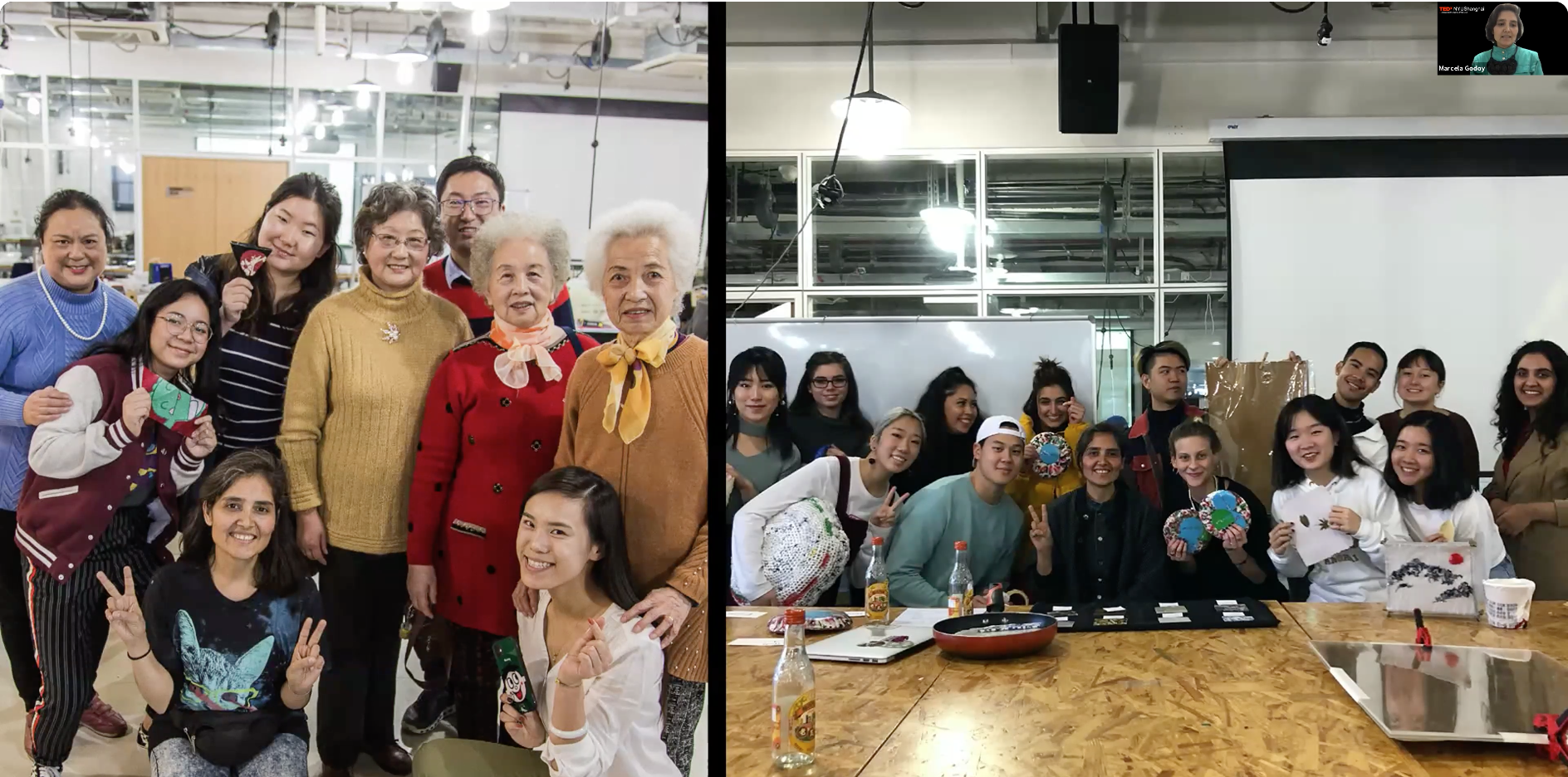 Marcela Godoy, Assistant Arts Professor of IMA, shared pictures of her project where they're coaching locals to turn waste into useful objects.
Emmanuel Dean, founder of Boomi – a Shanghai-based business that provides eco-friendly products and services, kicked off the event by sharing how he came to launch his business. Before Boomi, Dean said he wasn't living a sustainable life -- he bought bottled water and used plastic toothbrushes. He didn't change his lifestyle until his sister lectured him on sustainability. When Dean came to China, he found bamboo toothbrushes sold in stores were wrapped by plastics, which made the product lose its green purpose. After looking into consumer groups, market, and government policies here in China, Dean realized that there is a huge potential for sustainable products and started to market items such as bamboo toothbrushes (that weren't wrapped in plastic) and travel kits, donating a portion of their total revenue to planting trees in Inner Mongolia. To date they have planted a forest of 2,000 trees, and are planning to plant 25 more forests in the autonomous region by 2025.
"The greatest threat to our planet is the belief that someone else will save it. I truly believe it is time for us to make a change. It doesn't matter how big that changes as long as you give it a try," said Dean, quoting the advocate Robert Swan.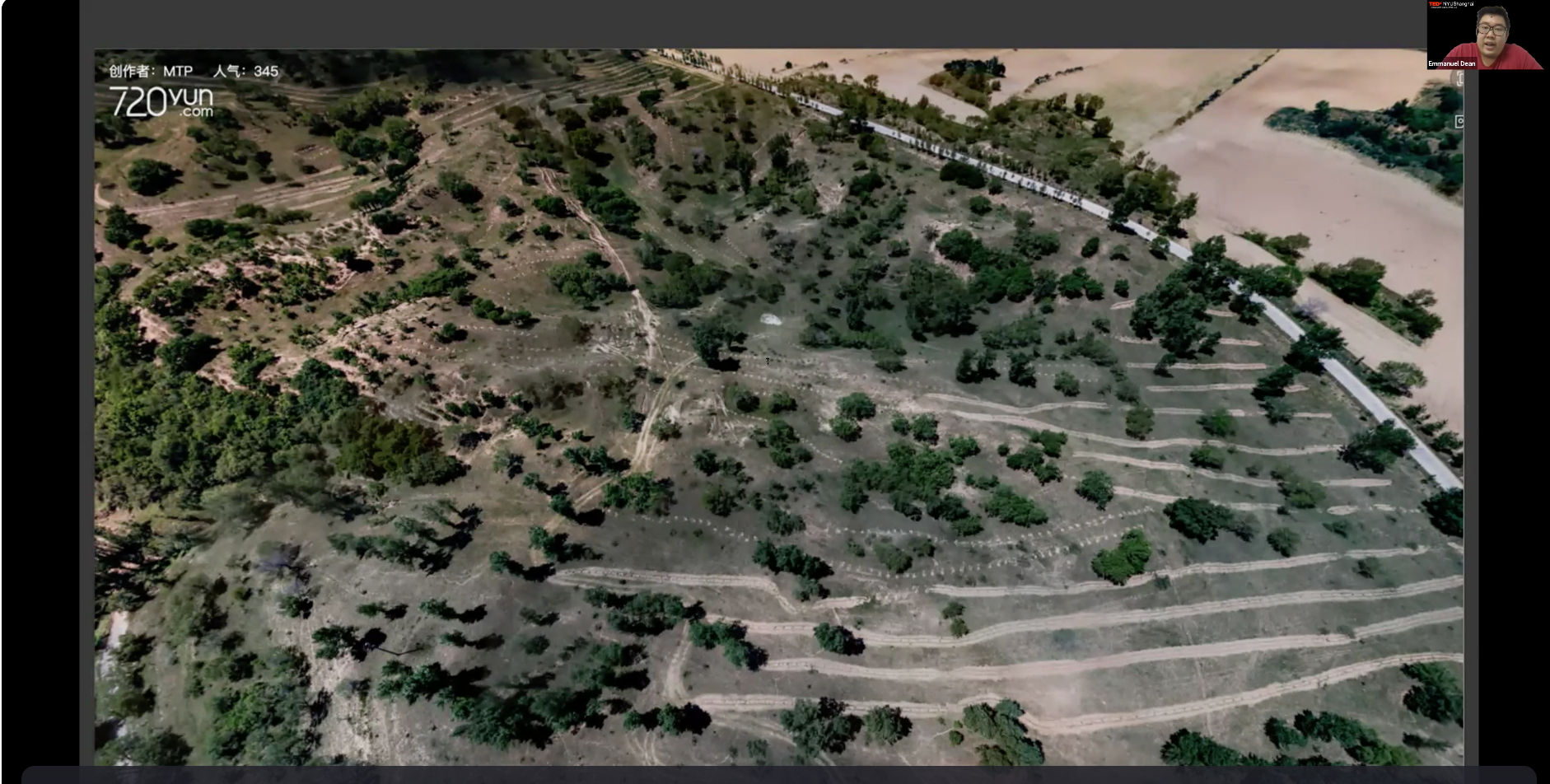 "This is a picture of the forest," Emmanuel Dean, founder of Boomi, said proudly as he's sharing it on his screen via Zoom. "… all the trees here that we planted are because of our consumers. … We really believe that individuals collectively can make a huge difference."
Karmay Ngai, a former model, shared how her modeling experience opened her eyes to both the polluting practices of the fashion industry and consumers' individual responsibility for creating the demand for such unsustainable goods.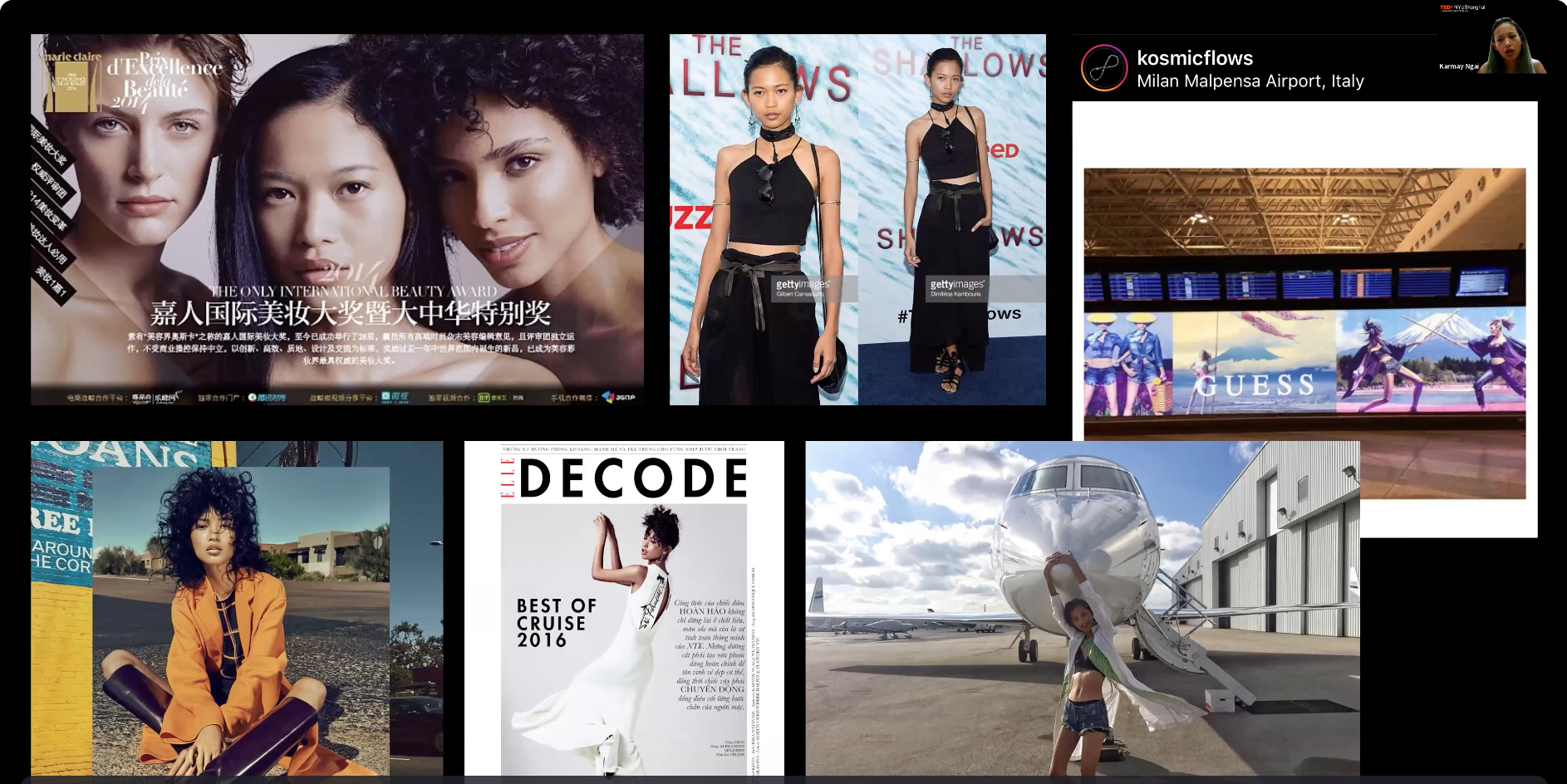 Karmay Ngai
"I decided to dissolve the anxiety and avoid the emotional numbing against the fashion industry pollution by reuniting and applying my creativity into this world by simply upcycling making use of what I already have," Ngai said. "We can all influence one another just by doing our part."
Organized entirely by NYU Shanghai students, TEDxNYUShanghai hosted its very first event six years ago and has invited experts across various disciplines to share their stories and insights. The Salon on Sustainability was their first event of the academic year.
Holding an event during the COVID-19 pandemic meant new challenges and more uncertainties for the club, because student organizers needed to troubleshoot and find quick solutions for online technical glitches and deliver enough interesting content to keep the audience engaged, said Wendy Shi Yitao '23, director of speakers' affairs at TEDxNYUShanghai 20-21.
But hosting an online event was not without advantages, including wider accessibility and a reduced time commitment from busy guest speakers, Shi said.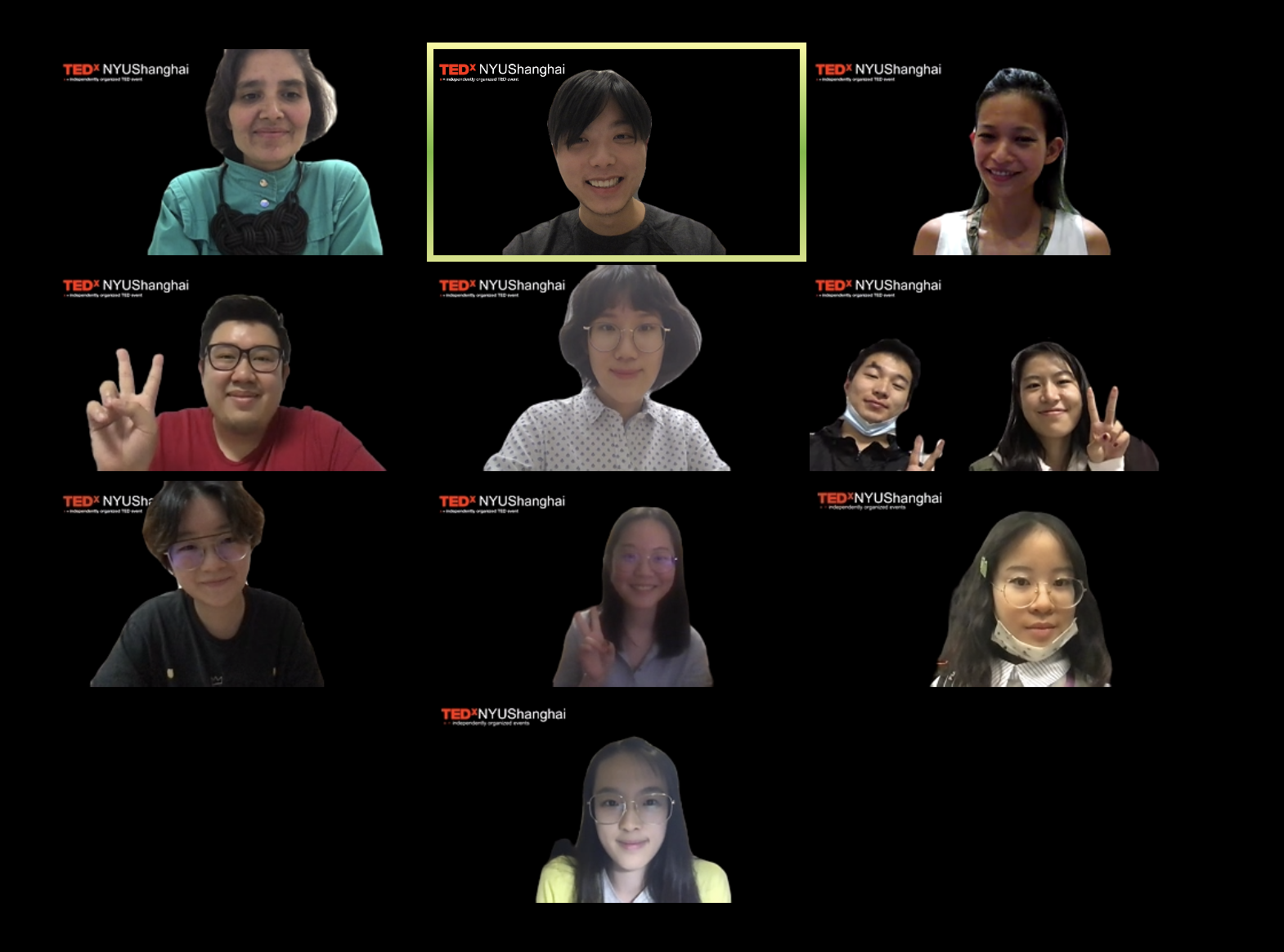 Screenshot of the TEDxNYUShanghai Salon on Sustainability. 
The event made a deep impression on many attendees. Christine Yosephin Wijaya '24 signed in to the salon from Jakarta, Indonesia because she has long been interested in sustainability issues. "I would like to try to upcycle my things and purchase clothes from sustainable local producers, instead of purchasing from the fast fashion industry," Wijaya said after the event. "In addition to that, I want to reduce my food waste as it is the biggest source of waste in the world and to use reusable tote bags when purchasing necessities."