Public Science Education in China
How can we make fundamental science education more effective?
How can we engage children's interest in science subjects?
How can we better use the scientific knowledge we learned to serve the community?
If you are interested in these questions and how they apply to science education in Shanghai, consider applying to enroll in "Topics in Service Learning: Public Science Education in China." This service-learning course will provide NYU Shanghai students the platform to reflect on fundamental science education, participate in science curriculum design, and find a way to better serve local primary school students from low-income families.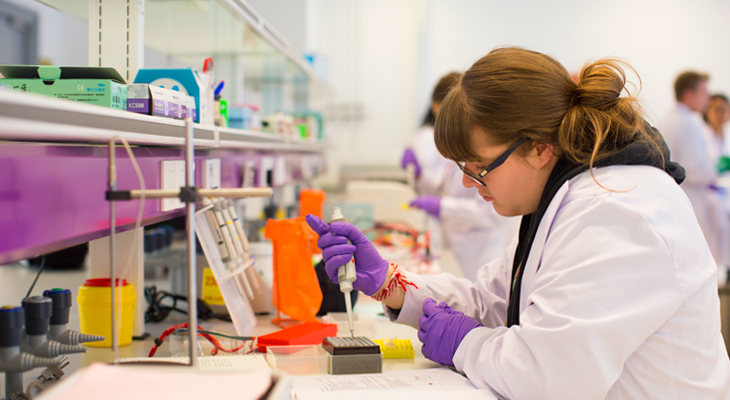 Course Background: Fundamental science education can help children grow their curiosity, enhance scientific thinking and boost their abilities of innovation. Through the inquiry process, children can develop skills to help them better understand the relationship between nature and mankind, recognize the impact of scientific and technological development, and become lifelong learners in science and technology. Therefore, it is important to cultivate children's interest in science and have science education integrated in their curriculum.
In February 2017, China's Ministry of Education issued a new guideline for science education, requiring elementary schools to make science a compulsory subject for first-grade students. This move showed the authorities' determination to improve children's scientific literacy. However, rural students or the children from poor families in China continue to experience entrenched disadvantages in curriculum, instruction and school staffing, compared with their peers. Currently, there are still many problems due to the disregard of the "deputy subjects" and the lack of resources.
Course Details: The course will be conducted in two semesters, spanning the second 7 weeks of the fall semester and the first 7 weeks of the spring semester. In the fall semester, scholars will participate in the weekly seminar/discussion sessions to prepare them with necessary skills for science curriculum design and effective teaching. Topics will include but are not limited to communication, teaching methodology, leadership, and child psychology and development. Scholars are also expected to do the field research to identify some current obstacles and/or challenges in the fundamental science education in China, and develop an after-school science series for primary school students to supplement their science education. In the spring semester, scholars will implement what they have developed in the community service through the onsite teaching project. The teaching project will be partnered with our third-party community partner and the teaching audience will be primary school students from low-income families.
The course is a letter-graded course taught by Professor Xingyu Wang. The full commitment is required and scholars will earn 4 credits after finishing the course (2 in the Fall, 2 in the Spring). The course begins the week of October 28, 2019 and ends the week of March 16, 2020 with winter break in between. In the fall, the classes meet on Wednesdays from 4:15 – 7:15pm. 
Eligibility to Apply: Students of all years who can commit to the above course requirements are eligible to apply.
Application Instructions: Please fill out the application form. Questions? Email Vincent Qian at cq7@nyu.edu.