Seniors Named Yenching Scholars
May 4 2018
NYU Shanghai seniors Zoe Jordan and Amit Gal-Or have been selected as the 2018 Yenching Scholars, an award that supports outstanding young scholars to pursue an interdisciplinary Master's program in China Studies at Peking University.
This September, Jordan and Gal-Or will join 120 scholars from around the world in a fully-funded residential program at the Yenching Academy of Peking University, one of China's most prestigious institutions of higher learning.
During their 12-month residence, they will examine China's past, present, and future from both Chinese and international perspectives, with a particular emphasis on China's development and role in the world.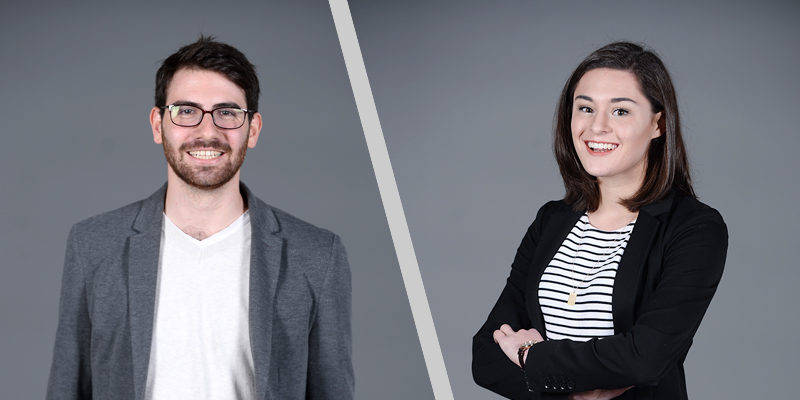 As a global China studies major and interactive media arts minor at NYU Shanghai, Jordan has developed a strong foundation in Chinese politics, language, and online media culture. At Yenching Academy, she plans to pursue a concentration in international politics.
"I hope to continue postgraduate studies in China and wanted a program where I could approach international relations from a regional perspective," Jordan said. "I plan to write my master's thesis on Sino-Indian relations in preparation for my future goal of pursuing a PhD, and I feel that Beijing's vibrant political and intellectual communities will serve as invaluable assets. "
Jordan is also a researcher for the Stimson Center, a policy research center based in Washington DC, where she has worked for their South Asia program since September 2017. Her projects include working on an online course, Nuclear South Asia, which teaches students about nuclear issues on the subcontinent.
Gal-Or, an economics major at NYU Shanghai, has run several startups and successfully raised Chinese funds for investment throughout his college career, and will graduate this May as the founder of a business platform for Israeli technologies entering China.
Gal-Or has lived in China for the past decade, spending time between Hong Kong, Beijing, and Shanghai. He plans to enhance his in-depth China experience by attending the Yenching Academy, which he described as "a perfect extension" to his NYU Shanghai experience.
"The people, resources, status, and location of the Yenching Academy of Peking University have created a place to which knowledge naturally gravitates. Being able to be a part of this ecosystem would allow me to deepen my understanding of Chinese cultural intricacies at the highest level and express my skills within it, whether it be through my startups, academics, or ideas," he said.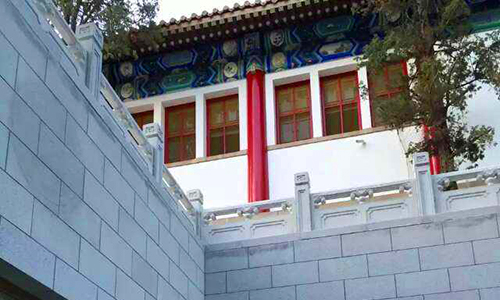 The Yenching Academy of Peking University aims to build a platform for China-oriented talent, and shape a new generation of global citizens with a nuanced understanding of China.
---
For information and advice on applying for external scholarships and fellowships during or after your time at NYU Shanghai, contact the Office of Global Awards: shanghai.global.awards@nyu.edu