Zoe Jordan: Becoming a Keen China Watcher
Jan 26 2018
An aspiring China watcher, NYU Shanghai senior Zoe Jordan weaved perspectives gained in the classroom and at a leading global think tank into a policy analysis that was published in the latest issue of The Diplomat, a premier international affairs magazine.
In an article that introduced Xi Jinping Thought to a non-Chinese audience, Jordan explained both the linguistic meaning and symbolic connotation of "thought" - 主义(zhuyi) in China's political context. She suggested that analysts should focus on how the doctrines are translated into concrete policy initiatives, instead of lingering on its symbolic nature.
"China watchers should avoid putting Xi on a historical pedestal," Jordan wrote. She pointed out that Xi's policy priorities were codified in the Constitution after the 19th CPC Party Congress.
"These inclusions of the Belt and Road Initiative, anti-corruption campaign, and military reform are separate from Xi Jinping Thought, but remain major tenets of the Party's future, and form the basis for Xi's ultimate political legacy," she wrote.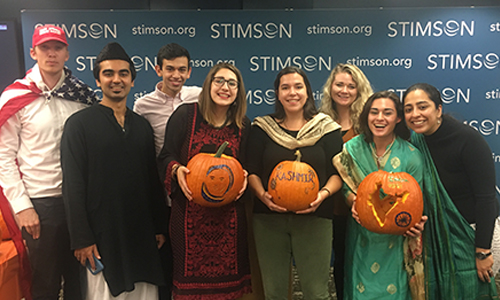 The publication was a part of Jordan's many accomplishments while interning at the Washington-based Stimson Center, a nonpartisan policy research institute dedicated to solving global threats to security and prosperity. The internship was also a component of NYU's Global Leadership Scholars Program, which Jordan was a member of during her study-away semester.
Interning in its South Asia Program, Jordan worked on an online course, social media accounts, and ongoing research projects. Particularly, as the only team member with sufficient knowledge about the Chinese language, she focused on the bilateral relationships between China and South Asian countries.
"My team was able to come to me with questions regarding China because of my background. If I was uncertain about an issue, I would look into Chinese media reports, read previous publications from academic journals, etc, to find how these issues are interpreted from a Chinese perspective," she said.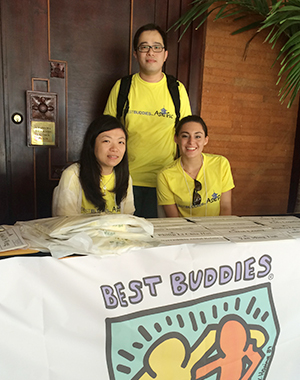 Returning to Shanghai, the Global China Studies major said her interest in politics, strategic studies, and international relations has only grown stronger. "I'm looking at various postgraduate programs about China studies. I definitely want to continue my efforts to become a policy analyst or researcher in the future," she said.
Outside the classroom, Jordan is also a natural student leader on campus. In her freshman year, she created a student chapter of Best Buddies, the NYU Shanghai branch of a worldwide NGO that supports people with intellectual and developmental disabilities (IDD). Under her leadership, club members went on regular volunteer visits to local community nursing homes while organizing frequent dialogues and discussion on campus.
"We wanted to raise the awareness of IDD on campus and in Shanghai area. And on top of that, we tried to promote community acceptance of people with IDDs," she said.