NYU Shanghai Senior Wins Yenching Scholarship from Peking University
Apr 18 2019
Savannah Billman '19 has been selected as one of 125 fellows to join the prestigious Master's program in China Studies at the Yenching Academy of Peking University.
Billman, a Global China Studies major and Chinese and journalism minor, will join a group of young scholars from more than 40 countries in Beijing this September. As a Yenching Scholar, Billman will receive a full-tuition scholarship to complete a two-year Master's degree in China Studies.
The fellowship supports tuition, fees and accommodation, as well as living, travel, and field study costs.
"I'm so excited and grateful to continue my education in Chinese literature and culture at the Yenching Academy," Billman says. "I'm really looking forward to learning from and collaborating with my fellow scholars and professors, as well as taking advantage of the resources at Peking University to continue improving my Chinese and getting involved in local Beijing communities."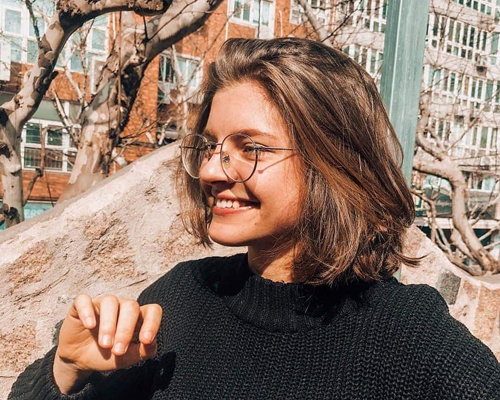 Hailing from Boiling Springs, Pennsylvania in the United States, Billman studied abroad in Beijing during high school, and says those experiences and her current studies in Shanghai have helped set the stage for graduate school.
"When I was living in Pennsylvania, I could only imagine myself living as far as DC or New York, places I had already been to," Billman says. "Now that I've had so many wonderful opportunities to travel and study in different parts of the world like Prague, Beijing, and Shanghai, I really feel like I could succeed or have a positive impact anywhere."
Billman says she is looking forward to studying at a "big Chinese campus university," and advancing her understanding of China through classes taught completely in Mandarin.
The China Studies program at the Yenching Academy offers students a wide array of interdisciplinary courses on China within the Humanities and Social Sciences such as history and archaeology, philosophy and religion, law and society, economics and management, and politics and international relations. Billman says she plans to engage in field studies and research in Chinese literature and culture.
Billman learned about the Yenching opportunity through Anna Kendrick, director of Global Awards and Scholarships, who began advising her on scholarships in her sophomore year at NYU Shanghai.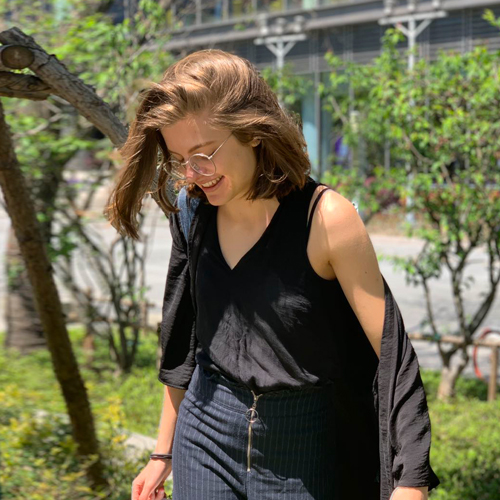 "I am delighted to see Savannah bring her journalistic lens to life in Beijing. She joins two previous fellows from NYU Shanghai in contributing deep China experience to the Yenching Academy's international cohort," Kendrick says. "Across diverse nationalities, fields of study and future goals, Yenching Scholars are advancing research and sharing their expertise at the heart of Peking University."
"[Kendrick]...believed in me, and was really helpful with my Yenching application," Billman says. "And a lot of friends from the first and second graduating NYU Shanghai classes connected me with internships and introduced me to different graduate school options."
"My experience studying in a diverse, interdisciplinary, ambitious school like NYU Shanghai gave me a strong foundation of leadership and research skills to bring with me to the Yenching Academy. I'm excited for this next chapter and all the adventures and opportunities it will bring!"
--


Contact the Global Awards and Fellowships office for more information about graduate school options.
More award stories:
First NYU Shanghai Student Awarded Knight-Hennessy Fellowship
Two NYU Shanghai Students Earn Fulbright Scholarships
Alum Wins NYU Shanghai's First Erasmus Mundus Scholarship
Alumni Serve in Malaysia and Mongolia as Princeton in Asia Fellows
NYU Shanghai Senior Selected as 2019 Schwarzman Scholar