Alumni Serve in Malaysia and Mongolia as Princeton in Asia Fellows
Sep 27 2018
Two NYU Shanghai alums have been named 2018 Princeton in Asia (PiA) Fellows. This fall, Alhan Fakhr '17 and Branden Taylor '18 are embarking on their one-year professional fellowships to Malaysia and Mongolia, respectively.   
Fakhr and Taylor earned two of the non-profit organization's 140 annual fellowships to bring talented graduates to some 22 Asian countries and regions to fill local needs in the fields of education, journalism, public health, and economic development.   
In August, Taylor joined Mongolia International Capital Corporation in Ulaanbaatar, Mongolia as an investment banking analyst, and by October, Fakhr will be in Penang, Malaysia, working as a visiting language instructor at the School of Languages, Literacies, and Translation Department of Universiti Sains Malaysia (the University of Science).
Fakhr, a Social Science major, has fostered a passion for social work and public policy through his post-graduation experiences, including working at an NGO on reforming Pakistan's death penalty, and a research project on the impact of gender-specific transport on labor market mobility.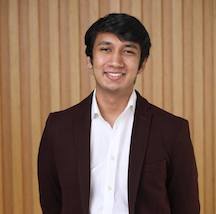 Besides supporting his career goal, Fakhr sees the PiA fellowship as an opportunity to explore his South/Southeast Asian background and culture.
"During far too many instances, our voices as South/Southeast Asians are not represented when talking about Asia and its progress," said the Pakistani. "I feel Princeton in Asia provides a unique cultural lens into Far East and Central Asian countries through its rigorous cultural immersion and exchange amongst fellows for any given year."
Having moved from Pakistan to China, and now headed to Malaysia, Fakhr feels he has become more prepared for the challenges and transitions ahead. "Life at ECNU during freshman year and the consistent changes on Century Avenue really prepared all of us for facing many situations which come our way post-graduation; especially working through unique challenging, one-of-a-kind situations," he said.
Taylor, a Finance major, applied for the PiA post as an analyst in Ulaanbaatar, Mongolia because it not only matched his career ambition in investment banking, but also fulfilled his wish of remaining in Asia for another year after graduation.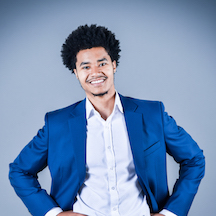 "I went full steam ahead for this post. I figured I had challenged myself coming to NYU Shanghai for my undergraduate study, but that it was time to kick it up a notch," he said.
Taylor's interest in investment banking emerged from his coursework at NYU Shanghai and grew during his internship in 2017 at Morgen Evan in Shanghai.
One month into the new job, Taylor has been honing his skills through daily practice of financial modeling, market research, and presenting in front of investors. "The work and training I am receiving will be beneficial moving forward, and this experience will leave a lasting impact on me," he said.
From Taylor's observation, the economic scene in Ulaanbaatar has great potential for development compared with New York or Shanghai.
"The finance sector here is still so underdeveloped, things aren't as clear cut as they typically would be in more developed markets, but it offers great opportunities to build things from the ground up," Taylor said.
"Ulaanbaatar in general seems to be a very welcoming place. It just happens to be the coldest of all PiA locations, where the winter temperature easily drops below -20 °C. Braving the winter as a collective seems to be the way here," he added.
Professor Anna Kendrick, director of the Office of Global Awards, commended Fakhr and Taylor for choosing to launch their post-college lives by taking risks and working in new communities and cultures.
"I hope this year will bring new skills and discoveries, both personal and professional, that resound throughout their lives," said Professor Kendrick. "And I hope all NYU Shanghai students will aspire to global opportunities that test their convictions and curiosities, in diverse places and at the highest levels."
---
Read about last year's PiA fellow Krista Young '17's microfinance work in Myanmar. For information and advice on applying for external scholarships and fellowships during or after your time at NYU Shanghai, contact the Office of Global Awards: shanghai.global.awards@nyu.edu