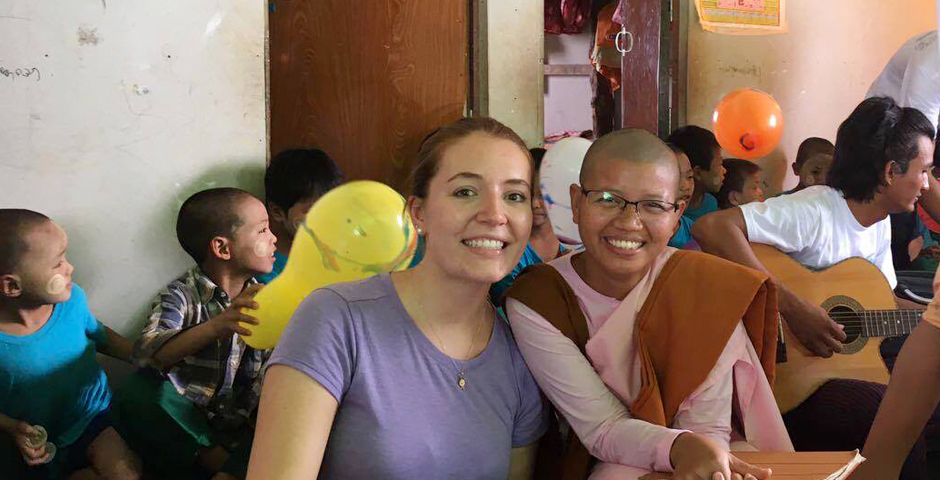 In this issue, Alumni Newsletter interviewed Krista Young, who took part in the Princeton in Asia  program after graduation and moved to Myanmar to work with social enterprise Proximity Designs.
What made you decide to join Princeton in Asia after graduation?
Because it scared me. The fact that the thought of moving to a new country in Asia still made me nervous even after I spent three years living in Shanghai was a key factor in making my decision. I wanted to challenge myself to outgrow and learn from fear and discomfort.
What will you be doing in Myanmar, and how long do you see yourself there for?
I will be working at Proximity Designs, an award-winning social enterprise with a mission to raise incomes and improve the well-being of low-income families in rural Myanmar. I will specifically be working on the Donor Relations team during my fellowship. While the fellowship is for one year, Princeton in Asia does offer the possibility of a second year. At the moment, it is too early for me to say, but I may consider a second year in Hong Kong or Singapore.

What's the most valuable lesson you have learned at NYU Shanghai and how do you see it contributing to your work now?
I've learned how to manage change. Before coming to NYU Shanghai, I was more complacent and not as comfortable with change as I am now. I believe that learning to be comfortable with change will help me stay grounded during moments of uncertainty and transition. I also learned a lot about communication and how powerful it can be when done properly. Learning to communicate and articulate thoughts and ideas is a prime skill for any professional setting.
Looking back, do you have any advice for fellow NYU Shanghai students?
If an opportunity comes up that scares you, try to reflect on why it scares you and whether overcoming that fear will help you grow as a person and as a professional. Also, value your time in Shanghai, because when the time comes to leave it, you'll feel like you've just left home for the first time all over again.