Two NYU Shanghai Students Earn Fulbright Scholarships
Apr 12 2019
Two NYU Shanghai seniors have won Fulbright Awards to teach English in South Korea and Taiwan for the coming academic year.  
Americans Sabrina Ku '19  and Lizbeth Pantoja '19 will participate in the U.S. State Department's Fulbright English Teaching Assistant (ETA) Program, which sends Fulbright scholars to countries and regions outside the U.S. to assist local English instructors in the classroom, as they learn about the culture and foster communication in their host communities. The scholarship will cover the students' round-trip transportation, living expenses, health care costs, and more.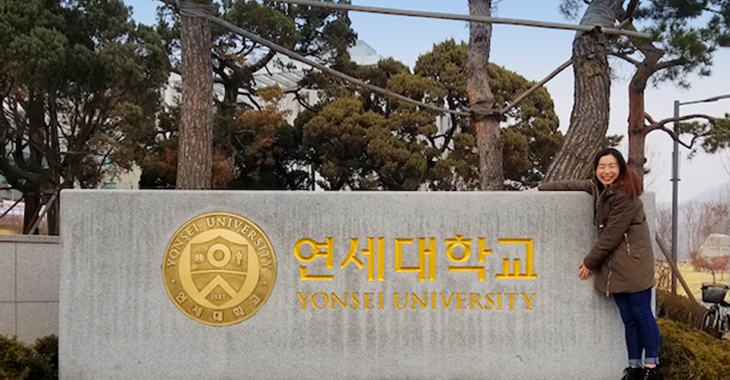 Sabrina Ku during her study away semester at Yonsei University in South Korea
Ku, a Social Science and Business and Marketing double major, will teach in South Korea and stay with a host family there. Ku sees the Fulbright program as a great way to explore her interest in education and mental health issues.
"The program will allow me to explore roles beyond teaching, because I also want to engage in community activities and design extracurricular classes," Ku says. "I am passionate about teaching, but I also want to use this experience to do more."
Ku has been studying the Korean language since middle school, and had the chance to practice it during her one-semester study away at Yonsei university in Seoul. "During my stay, I noticed a lack of support in the education system and community for students, specifically, high school students," says Ku. "While I'm there, I would like to create a safe space for students to discuss various topics that are impacting them, while also engaging in language learning."
In her sophomore year, Ku volunteered as an English teacher for Stepping Stones in Shanghai, where she was responsible for one 50-student class per week. "Time was limited and the classroom was crowded," Ku says. "So I had to try my very best to make sure they had an enjoyable time, but also keep their attention and make sure to teach them what they needed to learn."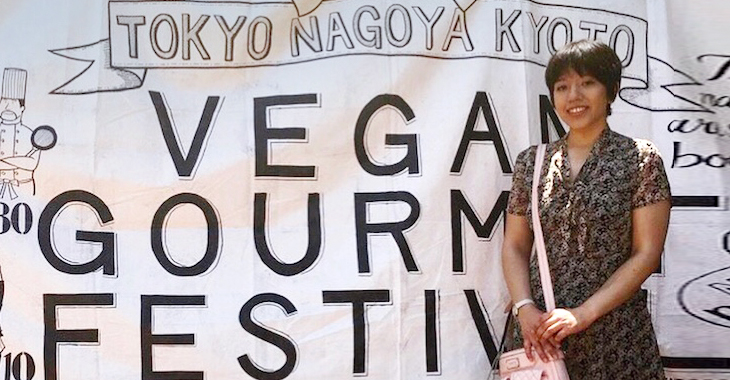 Lizbeth Pantoja also studied away for a semester in Japan
Pantoja, a Social Science major, expects to be assigned to a rural community in Taiwan. She says her interest in teaching and education stems from a gap year after high school, when she volunteered at Jumpstart, a program that helps preschool children from under-resourced communities begin school with a firm foundation. "I was teaching children from 3 to 5 years old and I found I really enjoyed working with them," Pantoja says.
During her study-away semester in Washington D.C., Pantoja worked at the U.S Department of Education, analyzing and promoting international education programs. She learned about the Fulbright program through this internship and decided to apply for it.
"I plan to study law after teaching with Fulbright but I didn't want to go directly from school to school," Pantoja says. "I would like to expand my stay in East Asia and continue to learn more about the culture and perspectives here."
Ku and Pantoja's success in the Fulbright competition are part of a positive trend for NYU Shanghai students, says Director of Global Awards and Scholarships Anna Kendrick
"This year, NYU Shanghai had a record number of semi-finalists for the Fulbright U.S. Student Program — not only for teaching, as with these two awards, but also for high-level research and study around the world," Kendrick says. "This success is a testament to the exceptional dedication and cross-cultural mission of all our students, alumni and faculty."
For information and advice on applying for external scholarships and fellowships during or after your time at NYU Shanghai, contact the Office of Global Awards: shanghai.global.awards@nyu.edu