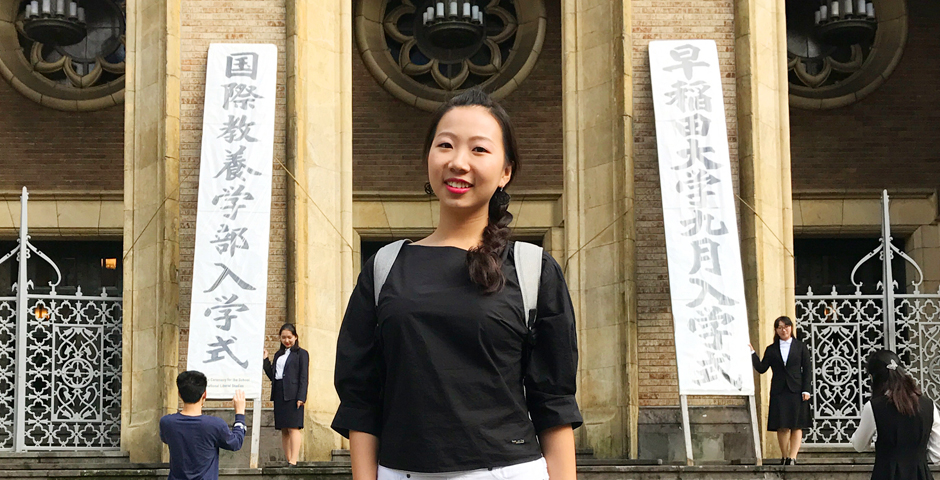 Shirley Zhao is spending her junior year at Waseda University in Tokyo on an international exchange program.  The Global China Studies major from Chengdu, Sichuan Province, explains why she opted to study abroad in Japan, how her courses fit with her studies at NYU Shanghai, and her plans for the future.
Why did you choose to study at NYU Shanghai for your undergraduate degree?
From my first day on campus for Candidate Weekend, I saw NYU Shanghai as an open environment where any differences—whether regional, national, or cultural—clash, blend, and integrate. I appreciated it for being open and free both in terms of academics and students' personal development.  In a sample course, (a reading session led by Dr. Amy Becker), hearing the diverse opinions and arguments put forth by others in the class brought my understanding of that day's topic to a new level.
Just like the English and Chinese names of NYU Shanghai / 上海纽约大学 with "NYU" and "Shanghai" represented first in each, the U.S. and Chinese identities of NYU Shanghai are in a perfect balance, neither purely Chinese nor purely American, but global.
Being an NYU Shanghai student for four years and forever is an amazing part of my life!
As a Global China Studies major, what attracted you to study abroad in Tokyo for a year?
What's important about being a Global China Studies major is to study China from global perspectives. Because of Japan and China's intricate historical interrelations and a long Japanese academic tradition of studying China, my study wouldn't be complete without a Japanese perspective.
I chose Waseda University to further my academic exploration of a Japanese approach towards China and to also learn the Japanese language. Speaking Japanese will enable me to engage with deeper, wider, and more honest conversations about China from Japanese angles, both in and outside of the classroom. I've had open discussions with Japanese people, asking their opinions on China, not avoiding tension-filled issues such as Japan's invasion into China in WWII.
I hope to seize Japan-related or Japanese language-required job opportunities in the future to serve as a connection between Japan, China, and the rest of the world, fostering respectful conversations, mutual understanding, and effective co-development.
Tokyo itself is a resourceful classroom. It is a global city, ranked No.4 in the world with innovative city management strategies. There is a lot to learn in Tokyo that in turn could inform the development of Chinese cities such as Chengdu or Shanghai.
Tokyo is also an interesting playground. Lively commercial districts, peaceful parks, intriguing museums and art halls—Ginza, Shinjuku Gyoen, NHK Hall—as many as you want to name! These are all highlights of my university life here!
Last but not least, Japan Student Services Organization (JASSO) offers a scholarship of 80,000 JPY per month to overseas students with high academic standings, which also contributed to my decision to come to Tokyo.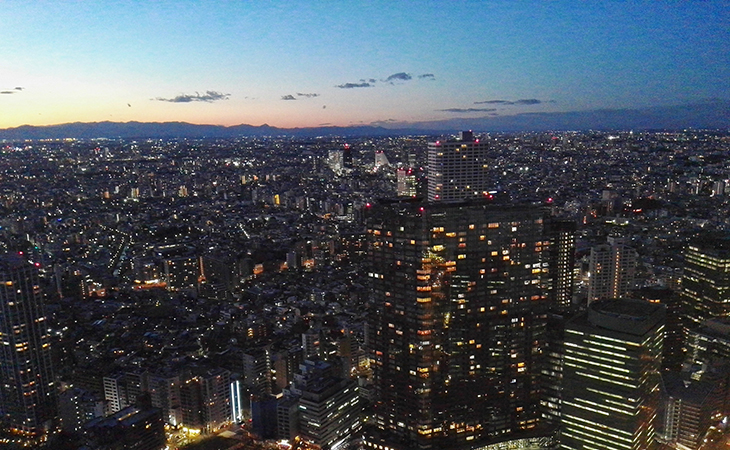 Why did you choose to study in Japan for your two 'study away' semesters?
It's required for exchange students at Waseda to take intensive Japanese language courses. As I hadn't learned any Japanese before, staying in Japan for one year means I will be able to take more Japanese language courses and also have more time to learn, practice, and improve my Japanese by myself.
I'm planning to take N2 of JLPT (the "Toefl" or "HSK" for Japanese language) before I go back to China this summer, which is only the second to the highest level. In addition, SILS (School of International and Liberal Studies, where I belong to at Waseda), encourages exchange students to pursue independent research during and only during their second semester. I will be taking this opportunity to deeply explore modern China-Japan relations, an inseparable part of modern Chinese history.
What is a typical day like for you at Waseda?
From Monday to Saturday (yes, we have Japanese class every Saturday morning), study is the theme. When I am not in class, I am doing my homework and studying the next level of Japanese language on my own. I usually don't study after 6pm though, so dinnertime is when I get creative. Sometimes I'll buy some fresh vegetables and meat from the grocery shops near campus and cook for myself—my cooking skills have improved a lot since I arrived in Japan. Sunday is a day for relaxing. Hanging out with friends, I've explored many places in and around Tokyo—a perfect complement to course work!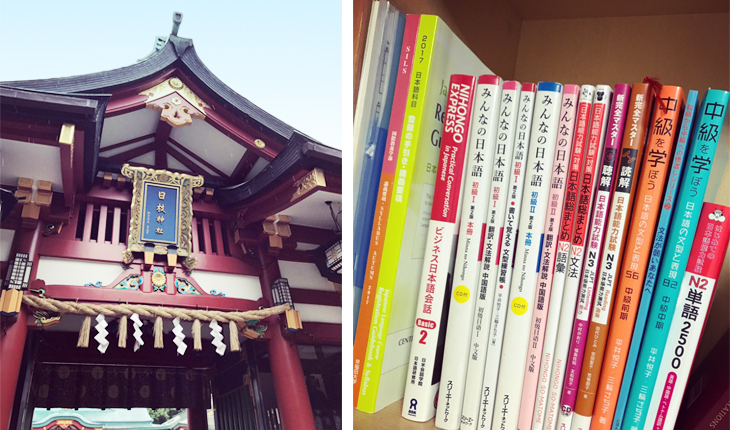 What courses are you taking and how do they fit into your major at NYU Shanghai?
For the first semester, I took 3 Japanese language courses, 3 SILS courses (Advanced Film Studies, Chinese Urban Culture Studies, and Human Security), and 1 university-wide open course (Modern Japan-China Relations).
Chinese Urban Culture Studies and Modern Japan-China Relations fit into my Global China Studies major so I petitioned to count them towards my major electives. For the rest of the courses, they all count towards the general elective category. When registering for courses, I made sure to include: 1) 7 credits (the maximum) of Japanese language courses, 2) China-related courses that count towards my major, and 3) courses of any topic and in any field that can expand the range of my knowledge.
 
What advice would you give NYU Shanghai students considering where to study away?
Ask yourself the following questions: What do you want to study? Go over the course lists of different sites and schools, and see what stands out for you--whether it's digging deeper into your major or something you've wanted to try but haven't.
Where do you want to live? If there's something about a city or country that attracts you, then why not go and have a look.
Who do you want to meet? I came to Japan partly because I want to have conversations with Japanese people. Go after those who you want to meet and who may unexpectedly influence you and your life.
And remember, the International Exchange Program is always an option. Don't discount it just because they are not NYU sites. The application is not complicated as long as you follow the instructions step by step.
Finally, you are not alone. Families, friends, upper class students (like me), and the global offices at NYU and NYU Shanghai are always willing to help and support.
Learn more about NYU's global sites and International Exchange Programs here.
You are also welcome to contact shirleyzhao@nyu.edu for more information and support.