Sharing Stories, Sharing Hope: NYU Shanghai Community Creates Spaces for Solidarity
Apr 10 2020
As the COVID-19 epidemic loomed over an eerily quiet China in early February, three NYU Shanghai community members on three different continents looked on with a sense of helplessness. Each wondered if the personal stories of suffering, resilience, and hope that they heard could stop the fear and xenophobia that were spreading even more rapidly than the virus. And each decided to do something about it by creating a space to share those stories with the world.
Joyce Tan, Diversity Initiatives Specialist in NYU Shanghai's Office of Student Life, scrolled through social media feeds and news stories as she returned to Shanghai at the end of the Chinese New Year holiday. "I was having a lot of anxiety and frustration facing not only the epidemic, but also the bomb of information about it," Tan said. "I felt the urge to do something, take some action, however small that might be. As I read a lot of these stories, I wondered whether there would be an opportunity for those stories to be read by people who don't speak Chinese as their first language."
 Tan realized she could turn to the multilingual NYU Shanghai community to translate the stories of the people of Wuhan and those working on the frontlines to help them. So she started the UnCoVer Initiative, drawing on posts from popular Chinese social media accounts, blogs, and advocacy groups to present human portraits of life in a time of coronavirus. 
"There was not much humanity in a lot of the information that people were getting from the news, especially outside of China," said Tan. "The stories that we wanted to translate are helpful and powerful to share because as sad and frustrating as they are, expressing your feelings and sharing your experience is the starting point of healing."
The UnCoVer Initiative has grown and changed as the pandemic has changed, moving beyond translation alone to hosting original editorials, interviews, and even a podcast. There is also an increasingly intentional focus on issues around equity. Much of the content has been written, translated, or produced by NYU Shanghai students and faculty.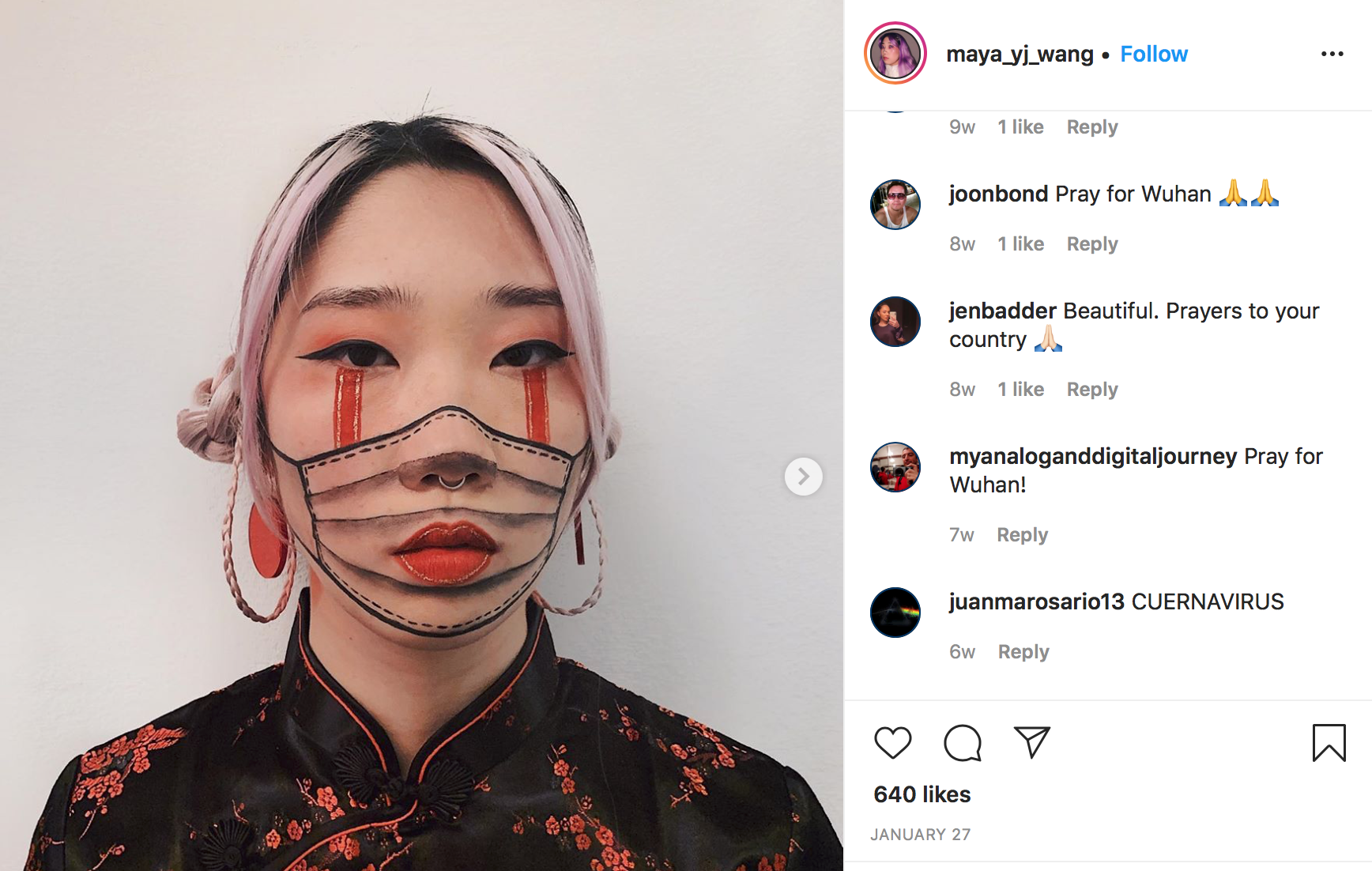 Ryan Hoover '22 interviews Maya Wang '20 on UnCoVer about her mask makeup Instagram post against the Sinophobia that has saturated many public conversations surrounding COVID-19.
In Europe, meanwhile, Ben Weilun Zhang '18 cancelled plans to return home for Chinese New Year and watched news coverage of the epidemic in China with similar frustration. "I saw so many people in China suffer, and people didn't really care, they didn't pay enough attention to it," said Zhang, who kept track of the epidemic through updates from family and friends while he studied at Vrije Universiteit Brussel in Brussels, Belgium (he is now at the University of Vienna in Austria). 
"But viruses don't discriminate against race – everyone's going to get it. The only way to fight against this is to build a sense of solidarity so everyone can collaborate together." So as the virus's outbreak reached pandemic proportions and spread to Europe later in February and March, Zhang and 11 of his classmates from the 4CITIES Erasmus Mundus Master's degree program in urban studies launched an initiative to collect stories from cities all over the world affected by COVID-19-related shutdowns.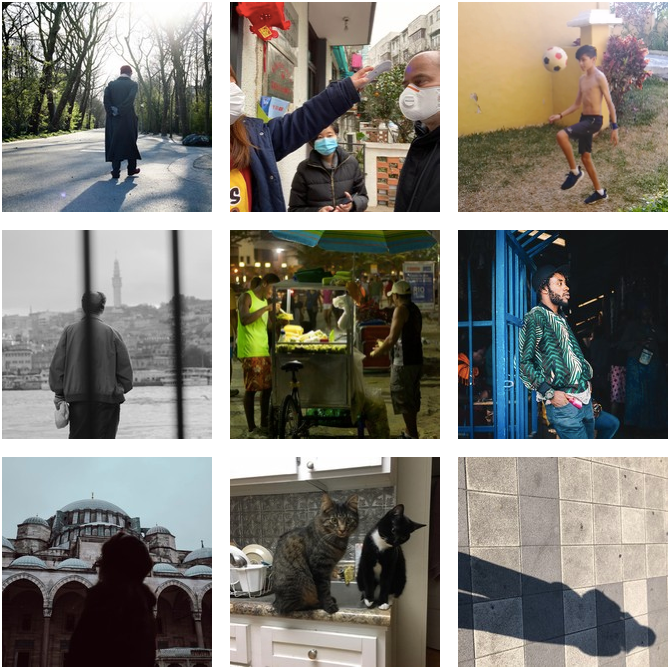 "Spread Stories, Not the Virus" has received submissions from people on six continents. Submit your story to "Spread Stories, Not the Virus" here.
The initiative, named "Spread Stories, Not the Virus," has now received and posted over 100 personal narratives from cities on all six of the world's inhabited continents, including a handful of entries from members of the NYU Global Network. Zhang credits the initiative's extensive reach outside of Europe to his NYU Shanghai experience, which he said really helped him understand the importance of a truly global education, both in and out of the classroom.
"I really benefited from the diverse community and cosmopolitan perspective of my NYU Shanghai education. That has really empowered me to continue NYU Shanghai's educational project in a very wide sense by trying to change the lack of global perspective in discourse about COVID-19," said Zhang. 
"It has been really edifying to see lessons about learning from underrepresented groups and the Global South continue to play out in the stories we receive."
As February began and NYU Shanghai made the decision to begin the semester with an all-digital phase, Dagla Rodriguez '23 was reluctantly preparing to spend an unexpected "Study Away" semester in her hometown of New York City. Although she would be studying at NYU New York, she already missed the city of Shanghai, her classmates, and the diversity that animates NYU Shanghai's campus.
"Our diverse student body allows for a variety of insights to exist in any given classroom and on any given topic, and listening, talking, and simply being around one another broadens our way of thinking every day," Rodriguez said. "I didn't want to lose that aspect of our experience. I thought during these challenging times, the curiosity and care we have for one another shouldn't be neglected even though we are all apart."
So she began a blogging project on hosting site Medium, collecting the stories of NYU Shanghai students in exile across the globe. Students have turned to the blog (which Rodriguez named "NYUSH: We're Going on an Adventure" after a WeChat group for the Class of 2023) to voice their feelings of loneliness, to revel in shared memories of Shanghai, and to share their coping mechanisms many of them have found themselves forced into a state of quarantine or quasi-lockdown.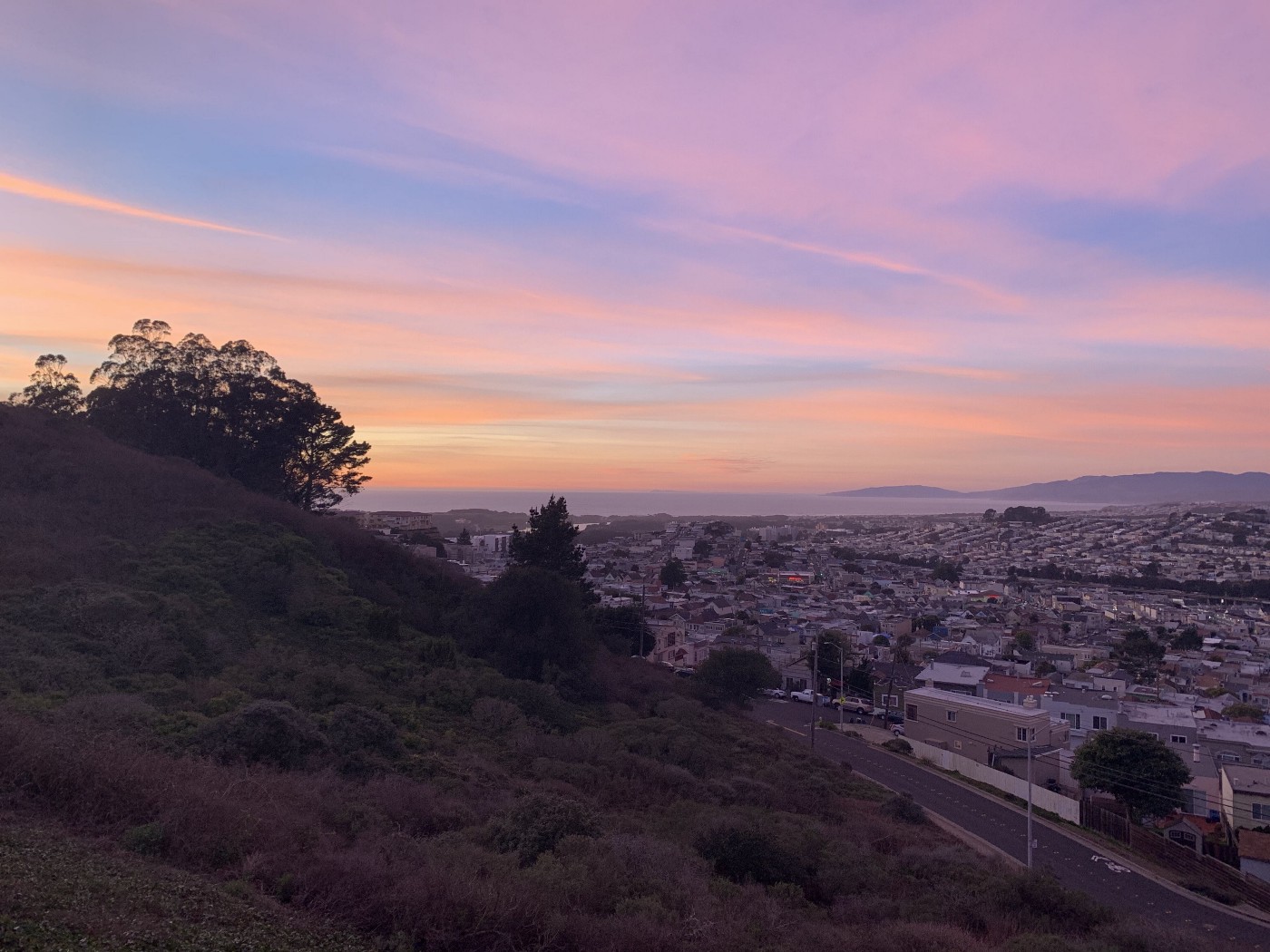 Riley Whitt '23 writes in "NYUSH: We're Going on an Adventure" on her feelings of growing optimism about maintaining connections to classmates in a time of coronavirus.
All three projects – UnCoVer Initiative, "Share Stories, Not the Virus," and "NYUSH: We're Going on an Adventure" – welcome submissions from the entire NYU community, while the first two also accept submissions from the general public.
Provost and Julius Silver Professor of History Joanna Waley-Cohen has enjoyed watching these spaces for expression develop over the course of this unusual and challenging semester. "For a historian, thinking about the past in the present and wondering how we'll think about the present in the future, the value of first-hand, direct stories is inestimable," said Waley-Cohen. "By creating a record of the way things were and felt at particular moments in a rapidly changing environment, they add texture and depth to our understanding."
Rodriguez says projects like these are as much for their writers as for readers. "It's so easy to just go through the motions of things, but writing your story down makes you ask yourself questions that you may have forgotten the answer to: What am I doing all of this for? Why is this so tough? What am I looking forward to when this is all over?" she said.  
"It's a reminder that this will eventually end, and when once it does, there are a lot of beautiful things waiting."
Headline photo by Alejandra Rivera in Madrid, Spain; photo courtesy of Spread Stories, Not the Virus