Digital Buddhist Art Conservation Workshops Bridge High Tech and Tradition
Nov 8 2019
From traditional Chinese paintings, to ancient textiles unearthed from royal tombs, to centuries-old sacred Japanese sculptures, students at NYU Shanghai got a close look at a range of art restoration and conservation techniques in "Resonance of Wisdom: Buddhist Deities Restoration and Digital Heritage Imaging," a series of presentations and workshops jointly sponsored by NYU Shanghai's Center for Global Asia and Interactive Media Arts program.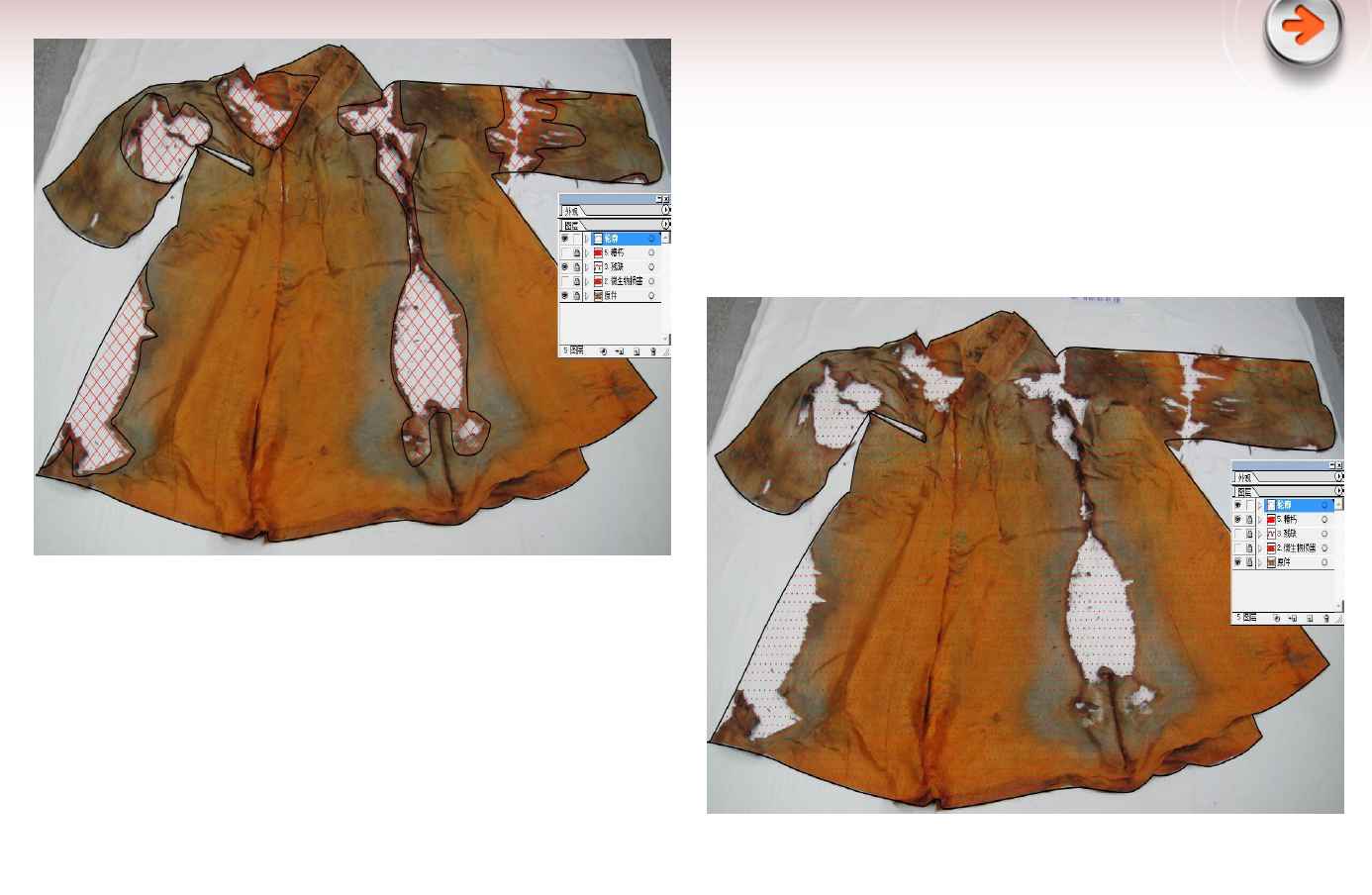 Textile conservator for the Shanghai Museum Luo Xiyun showed students how her team used digital tools to analyze damage to a garment unearthed from a Tang dynasty tomb.
Conservators from the Shanghai Museum and Tokyo University of the Arts shared the details of their craft, showcasing how digital technologies can enhance traditional techniques for  preserving artworks. Even as they praised the powers of digital preservation, they reminded students never to lose sight of time-tested craftsmanship.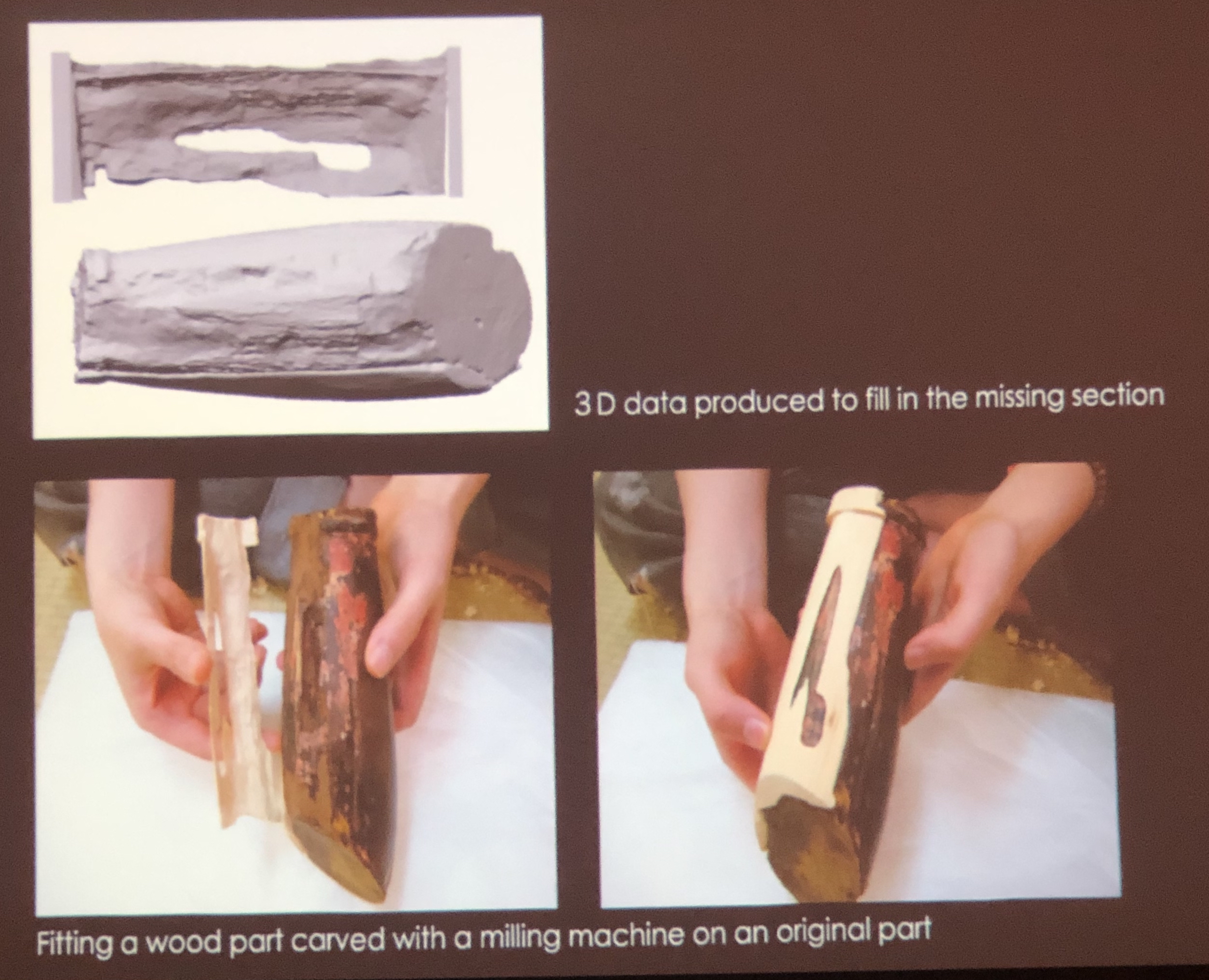 Conservators at Tokyo University of the Arts used 3-D modeling and printing to create a new part that seamlessly melds with a damaged piece from a centuries-old wooden statue.
"Students focusing on digital conservation techniques in our Conservation of Cultural Properties program must still learn traditional conservation techniques," said Professor Yamada Osumu of Tokyo University of the Arts, whose work in digital conservation of Buddhist art has spanned decades and generations of technological development. "If we trained all of our students solely on machine techniques without an understanding of traditional craftsmanship, our students' work would lose its meaning."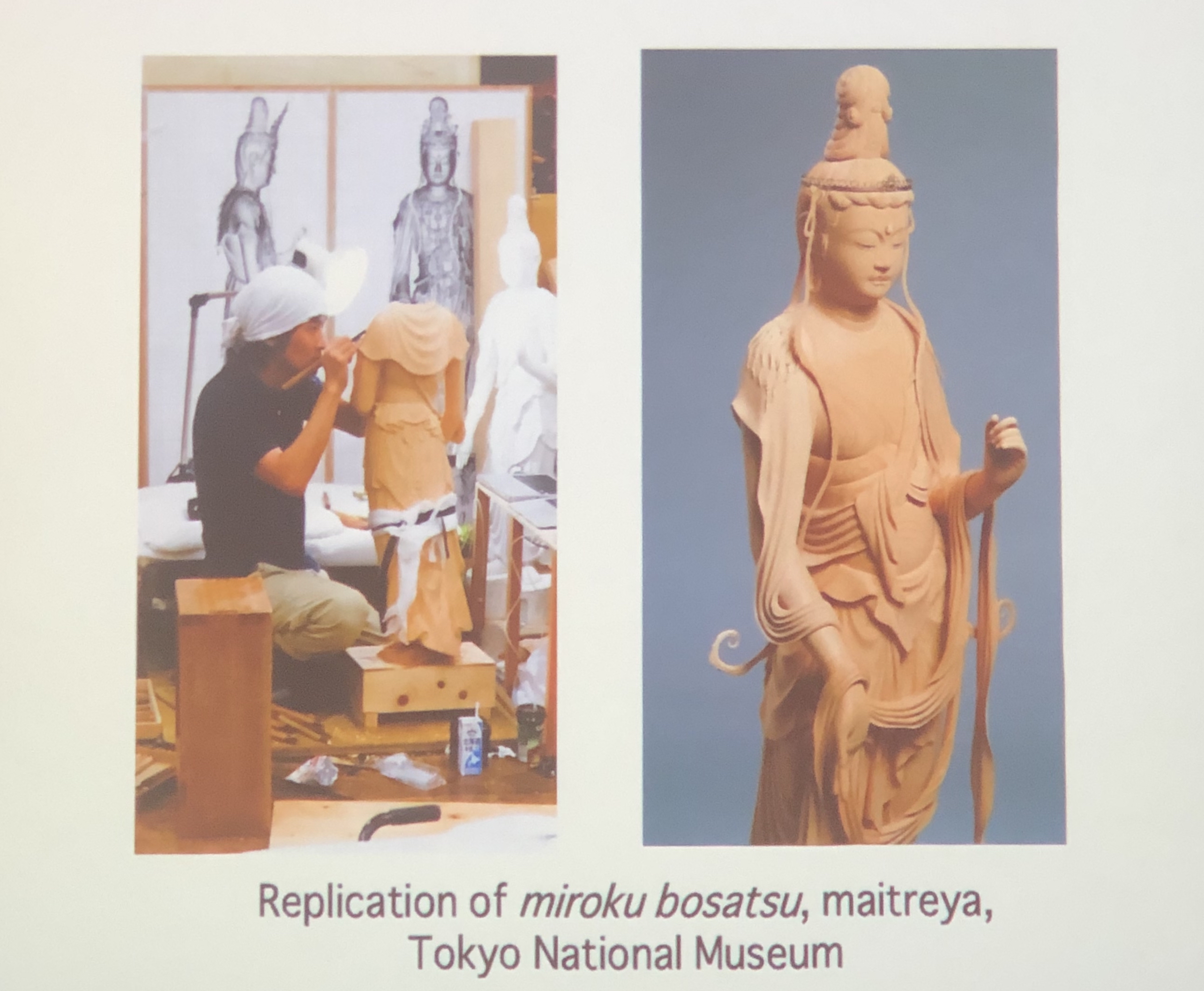 A student of Professor Yabuuchi Satoshi of Tokyo University of the Arts constructs a reproduction of an ancient Buddhist statue using traditional techniques. Yabuuchi's students train extensively in both traditional and digital conservation.
The events were organized by Assistant Professor of Interactive Media Arts Chen Wu-Wei, whose research focuses on digital documentation of Buddhist cultural heritage sites throughout Asia, including China, Korea, Japan, Thailand, and Indonesia.
"Digital imaging techniques can do so much to educate the public about the stories and contexts of tangible heritage sites and objects, but these technologies also need to resonate with the aims and practices of generations of craftsmen and conservators," said Chen. 
"I hope that putting these different conservation approaches in dialogue with each other here at NYU Shanghai will help our students move the practice of digital conservation forward in a way that expands our respect for cultural heritage and traditional craftsmanship."
Professor Yamada Osumu demonstrates how inexpensive software and an iPad can produce a virtual 3-D model of a Buddhist deity statue from a simple printed image. 
Students in Chen's Digital Heritage and Digital Conservation for Buddhist Deities courses will get to try their hand at applying this knowledge in their coursework. Zhang Li '22 said the workshops brought him a new appreciation for digital technologies' ability to promote cross-cultural communication. 
"The workshops helped me think critically about digital conservation techniques, so I will definitely pay more attention to respecting the original culture and inner spirit of heritage sites when doing my own heritage conservation projects," Zhang said.
Zhu Yanru '22 explained that the workshops helped him see the common thread between traditional craftsmanship and modern digital conservation, something he said he will also incorporate into his future practice. 
"As Professor Yabuuchi [Satoshi of Tokyo University of the Arts] and Professor Osumu said, conservation is just like making music: Although there are many modern ways to make music, we will never forget how humans made music from the very beginning. So even though digital conservation is quite important nowadays, we shouldn't pay ignore traditional conservation and focus all of our energy on digital preservation."