Scholarships can help fund a postgraduate career, but students aren't always aware of their opportunities. Director of Global Awards Anna Kendrick has been connecting undergraduates at NYU Shanghai with opportunities for scholarships and funding for the past three years, with students regularly being accepted into top global programs, including the Schwarzman Scholars at Tsinghua University in Beijing, Fulbright, and Princeton in Asia, to name but a few.

Kendrick also teaches Aesthetics and Literature at NYU Shanghai. Here she shares her advice for students considering scholarships and tells us how her own experience as a Gates Cambridge Scholar helped her follow her passion for international education and has informed her current role at NYU Shanghai.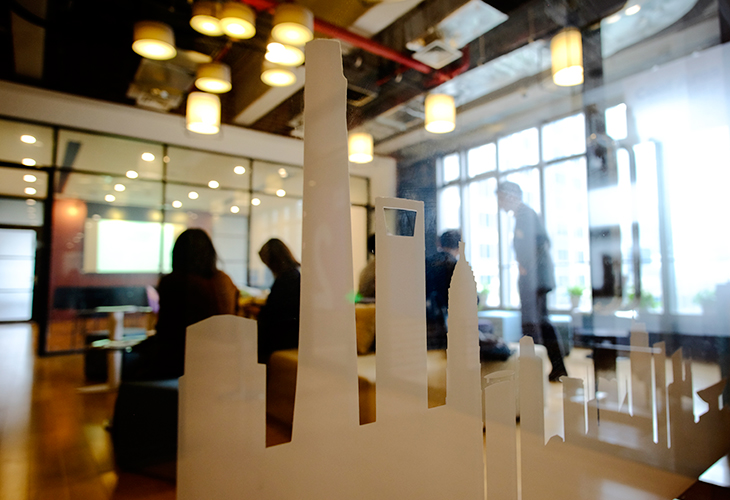 What qualities make an ideal Global Awards candidate?
Intellectual performance, creativity and a sense of greater responsibility. In other words, the ability to connect up various fields of knowledge, to bring together radically different ideas, and to act in your own community. This is the kind of thinking that makes for vivid, exciting applications: how have, for instance, your philosophy and robotics classes helped you think about ethics and policy? How has dancing influenced the way you view the human body? How will you apply business experience outside the world of finance?

Do you have to be top of your class?
Not necessarily. For major academic fellowships — whether Oxford's Rhodes Scholarship or Stanford's Knight-Hennessy Scholarship — yes, academic strength is critical. If you are excelling at NYU Shanghai, you should absolutely consider going out for the world's top fellowships. In just our first few years, NYU Shanghai students have proven competitive across the board: as Rhodes and Gates finalists, recipients of Fulbright, Princeton in Asia, Humanity in Action and other fellowships, and as admits to top graduate programs. But GPA is not the decisive factor. This is just one proxy for the larger questions you're asking and the work you are doing. And every competition is different. Schwarzman Scholars is interested in concrete leadership: what have you made happen in the world? The Fulbright program looks to build cultural bridges between countries. Other fellowships privilege tech innovation, professional experience, social activism, etc. Together we can look at your skills and goals and see how these align with diverse programs.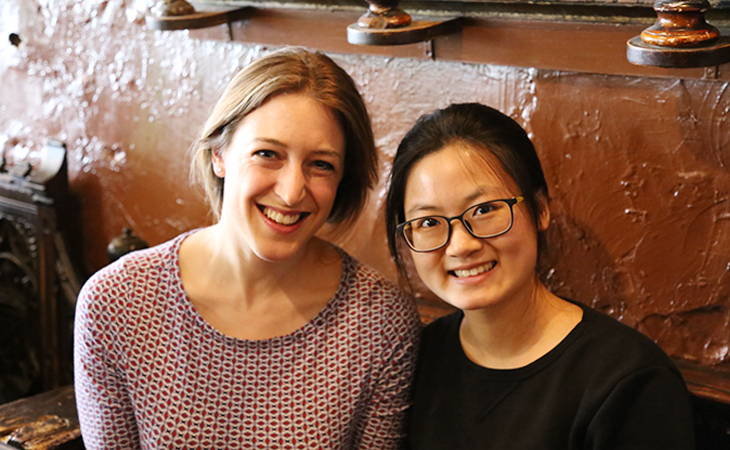 When should students start looking for scholarship opportunities?
Now. I work with students at all stages: from freshmen who are looking to build a four-year plan to alumni who want to build on their professional work. Familiarize yourself early with the kinds of opportunities that spark your imagination. Pursue opportunities that help sustain and develop these interests. Whatever plans you make will — I hope! — change as new ideas and experiences come your way. But by thinking about the future proactively, you already begin expanding the possibilities you open for yourself.

What resources are available for students thinking of applying for fellowships?
NYU Shanghai students benefit from individualized, one-on-one fellowship advising. Send me a brief email, and we will schedule an initial conversation. For general résumé reviews and career counseling, I usually refer students to meet with a CDC advisor. For writing support on campus, the ARC is a wonderful resource, as are your academic advisors who can help you with grad school and academic planning. Last but not least, your professors, mentors and research supervisors are invaluable resources — go to office hours, work with them on ongoing research, and seek their advice as you develop your path. And maintain these relationships going forward; it's your task to keep in touch, not theirs, and they will always appreciate hearing from you.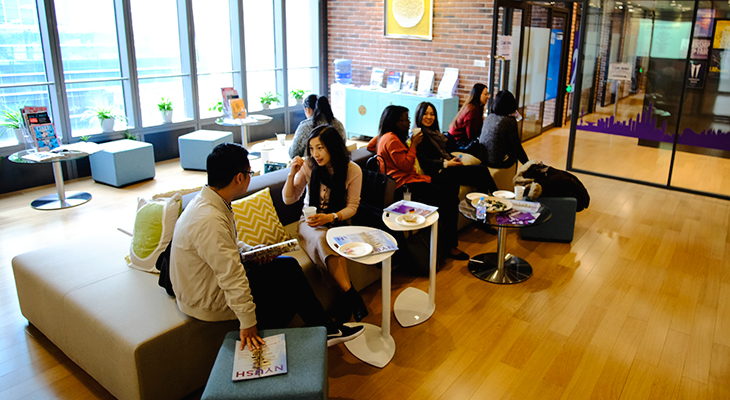 You were a Gates Cambridge Scholar at Cambridge University. How did this impact your future plans? How has your postgraduate experience informed your role as an advisor?
Vastly. It was a life-changing experience. I feel so fortunate to have landed in this program, which gave me the funding and freedom to pursue my own questions for three years. The Gates Cambridge community is incredibly close and welcoming; the fellowship starts with a four-day retreat in the English Lake District and continues over dinners, talks and events throughout the year. Being a part of such a community, I knew I wanted to make international higher education a part of my life. So as a fellowship advisor and professor today, I encourage students to go out for opportunities they might never have dreamed of. In my case, a supervisor encouraged me to apply for the Gates. I'd been passed up for it before, so getting the interview was a big surprise. These things are really unpredictable, so all you can do is delve into your interests, find mentors you respect and who give you good advice, and give it a try. You never know what might happen.

Tell us about the course you teach at NYU Shanghai.
This past semester, I taught a seminar called Aesthetics and Literature. We looked at how artists, writers and others write about seeing, perception, and beauty. From paintings to photographs to poetry, we asked how images are conveyed by language. For their final projects, students recorded and analyzed everyday aesthetics: mundane images, poems, sounds, texts, and discussed how these worked alongside diverse readings as aspects of perception and memory. Eye-opening!
--
Learn more about Global Awards and Fellowships and visit the Global Awards Timeline to find scholarships eligible for each year of your undergraduate study and beyond.

Make an appointment with Professor Kendrick: email shanghai.global.awards@nyu.edu or visit Room 508