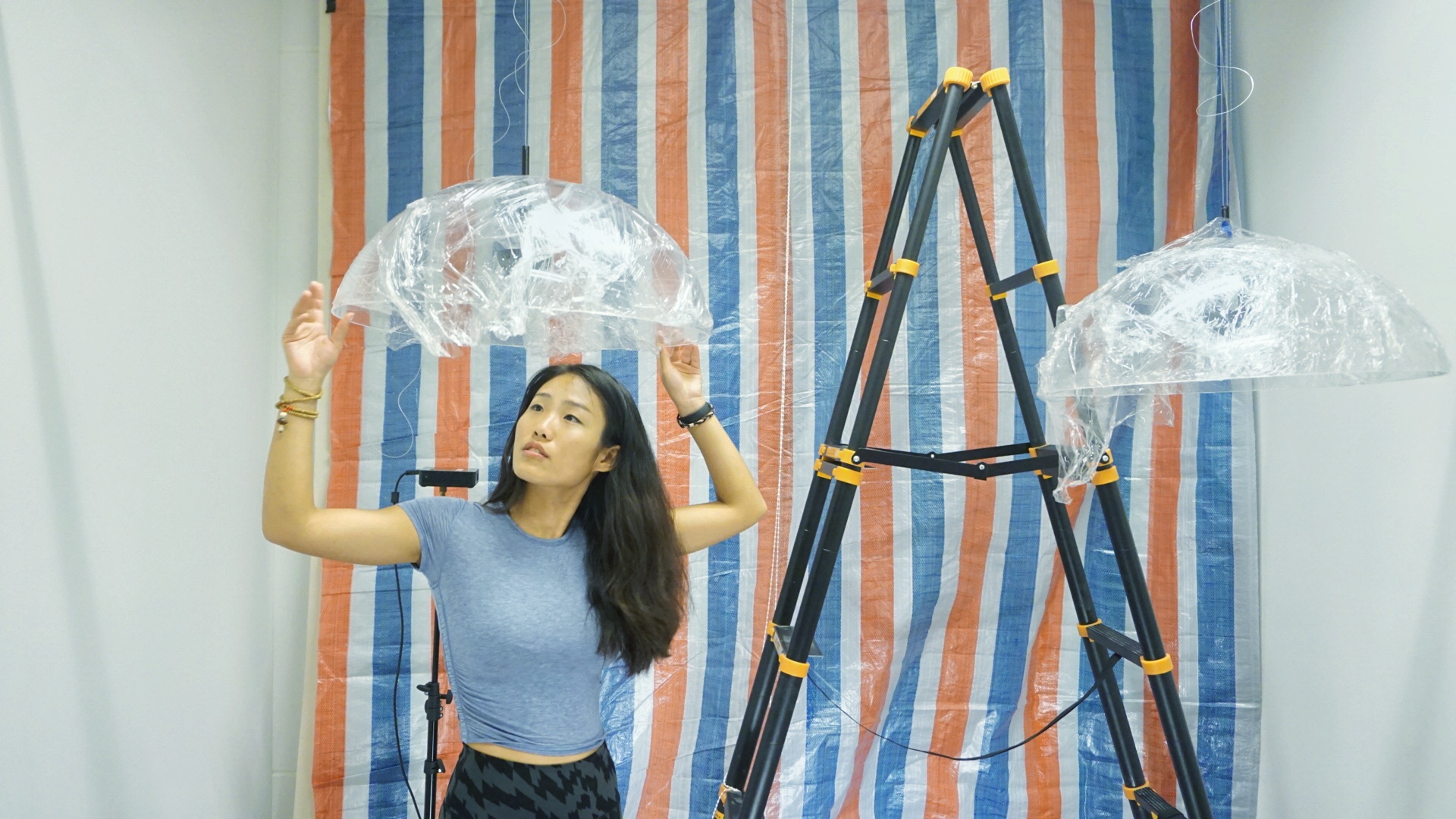 Hometown: Wuwei, Anhui
Major: Interactive Media Arts with a focus in Sustainability
Kong Xiaoyan '21 arrived at NYU Shanghai in the fall of 2017 no stranger to the city. Though she came from a small town in Anhui province, Kong spent her elementary school years in Shanghai with her parents, migrant workers who sold groceries at a wet market, and worked at a construction site. 
Local education policies forced first her sister and then Kong to return without their parents to Anhui to attend middle and high school, but Kong persevered in her determination to return to Shanghai for university. She also knew that if she would be lucky enough to return, she would find some way to honor the sacrifices her family made, and share her good fortune.  
"There are people who have the privilege to come to universities, and there are so, so many others who don't," she says. "You're getting this opportunity not just because you're extremely smart or talented, but because you're meant to be there to help those that cannot."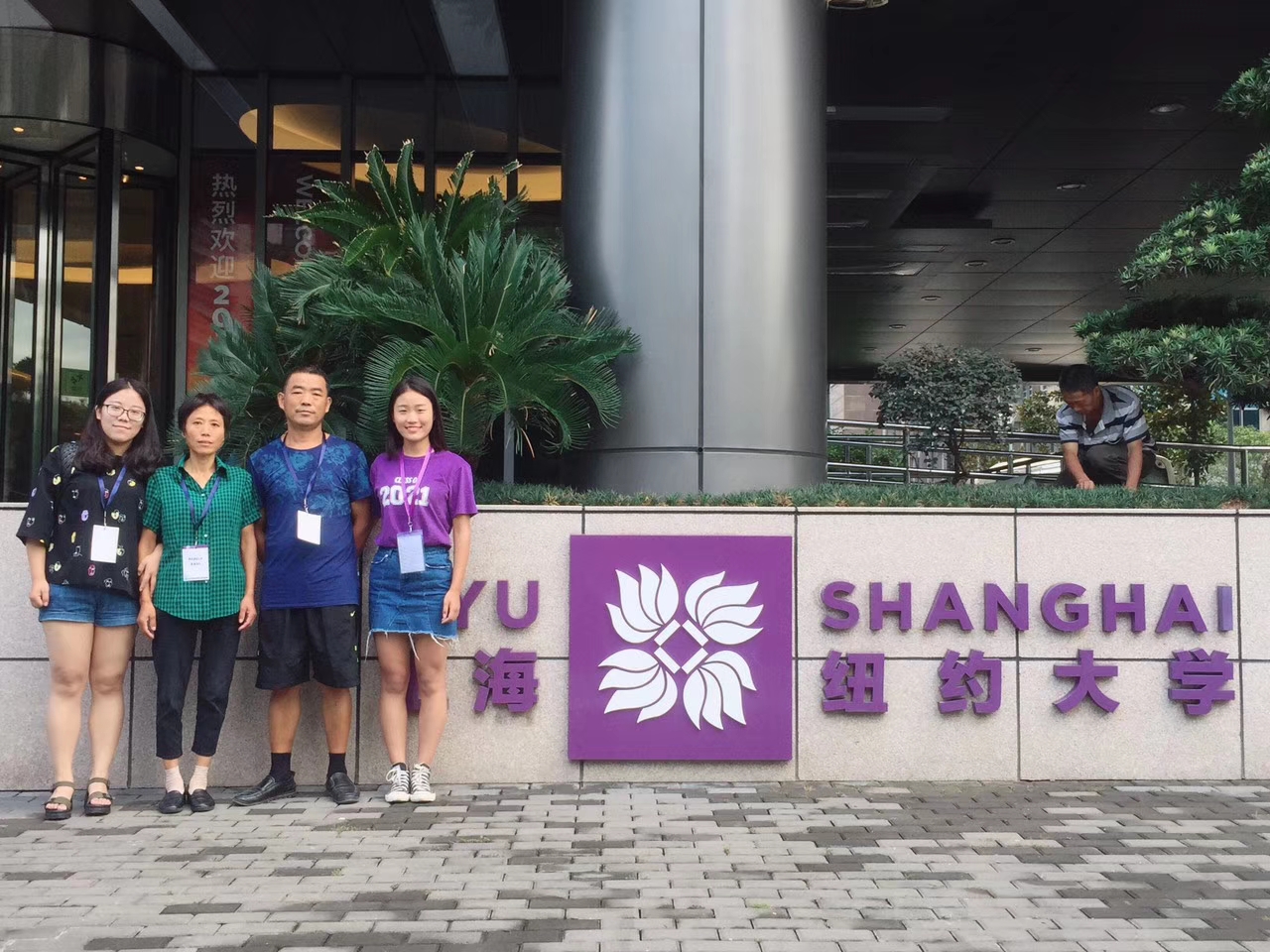 Kong (right) and her older sister, mother, and father on Move-in Day 2017 day. 
At NYU Shanghai, Kong has sought to strengthen her understanding of society and the role she can play to improve it. As soon as she arrived, Kong began volunteering with Stepping Stones, an organization that helps migrant children in Shanghai improve their English. "I received a lot of help from them, so I thought it would be a good chance to give back," she says. Kong eventually became a group leader, facilitating art therapy classes at a primary school for children of migrant workers on the outskirts of Shanghai.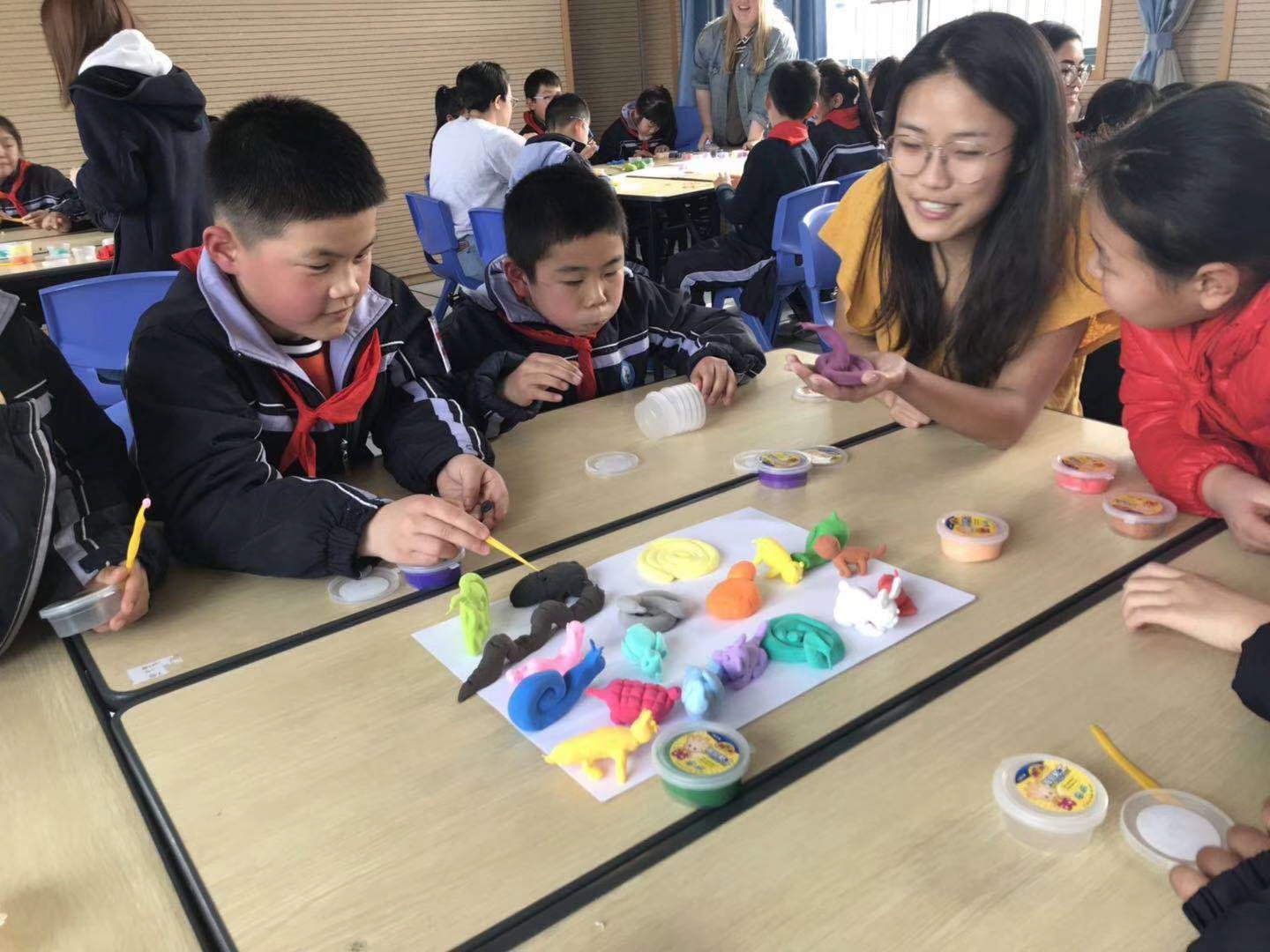 Kong working with students in the art therapy program she led for children of migrant workers. 
Kong's drive to tackle the world's problems hands-on motivates her in the classroom as well. After taking an Interactive Media Arts elective her freshman year, Kong chose to major in the discipline, inspired by how the combination of arts and advanced technologies can cause audiences to pay attention. "In my Responsive Environment class, our professor showed us several installations that express climate data through art installations. If you just see raw data, you don't feel that much. But with art installations, we can help audiences visualize data in a way that gets to their hearts more easily."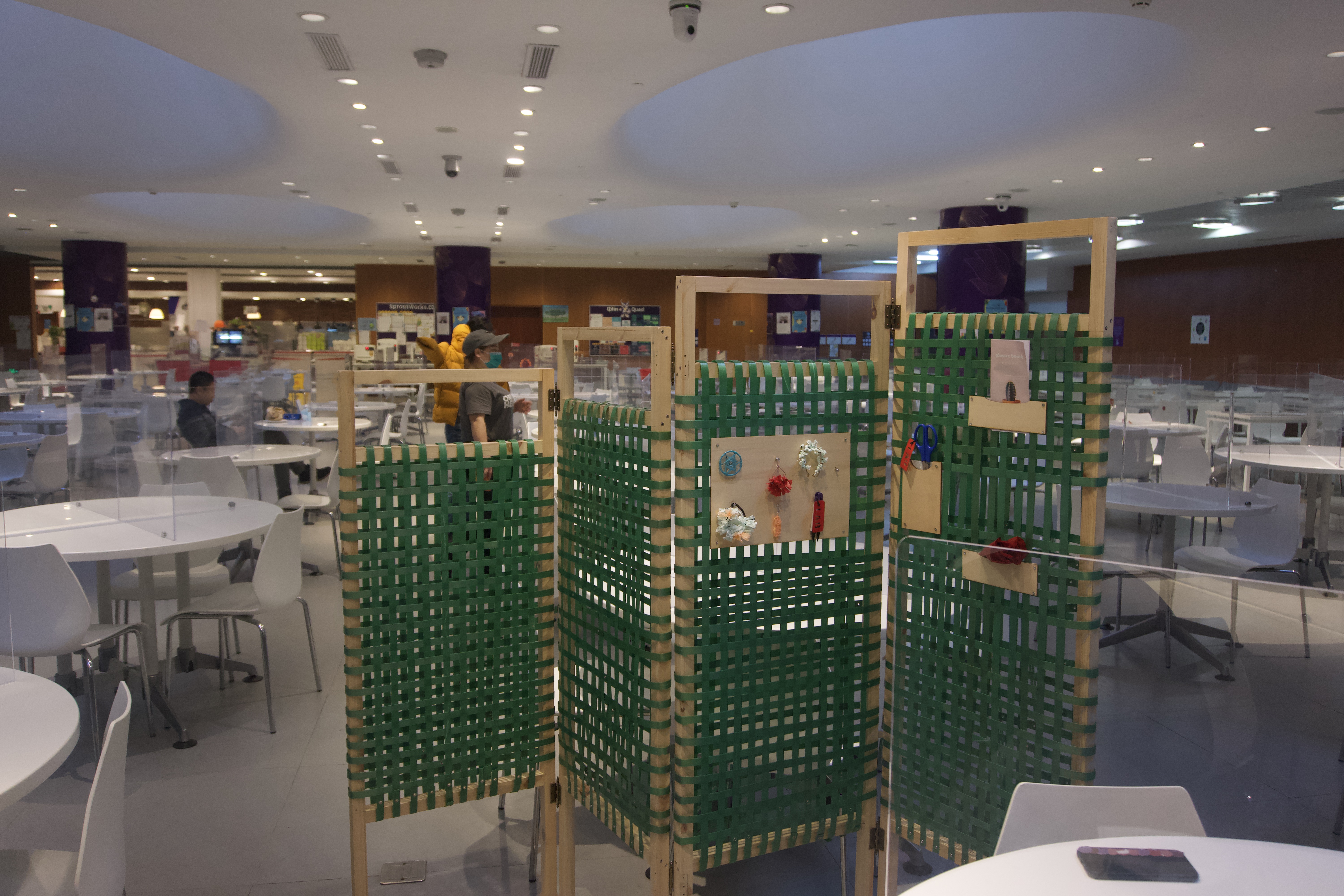 In Professor Marcela Godoy's IMA classes, "Made In China," Kong and her classmates were assigned to a community in NYU Shanghai and tasked with making something to improve their lives. Using materials from her parents' construction site, Kong and her team designed and built folding screens to make a private rest area for NYU Shanghai's cafeteria workers when they are on break. 
As someone who grew up in both the countryside and a big city, Kong has also dedicated herself to finding ways to bridge the access gap between rural and urban resources. She studied away at two NYU Global sites, examining both rural and urban areas in Prague, Czech Republic and Accra, Ghana.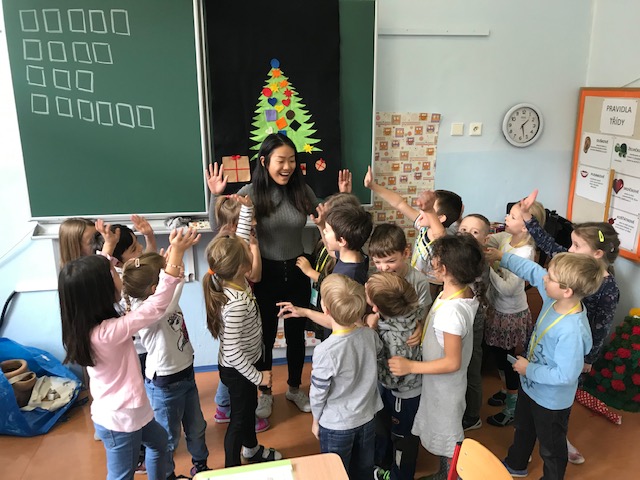 Kong volunteering at a local elementary school in Prague. During her study away, she also volunteered  with an organization that helps refugees. 
"During my study away in Prague, I visited villages and realized how even in the countryside, people are comfortable, happy, and the environment is beautiful," she says. "In China, most people want to leave the countryside for big cities, which then creates migration issues, and policies that sometimes separate families, like my own. It made me realize that if we had more balanced resources in China's cities and countryside, we might not have so many problems. I know it's a complicated issue, but I want to work towards solving it."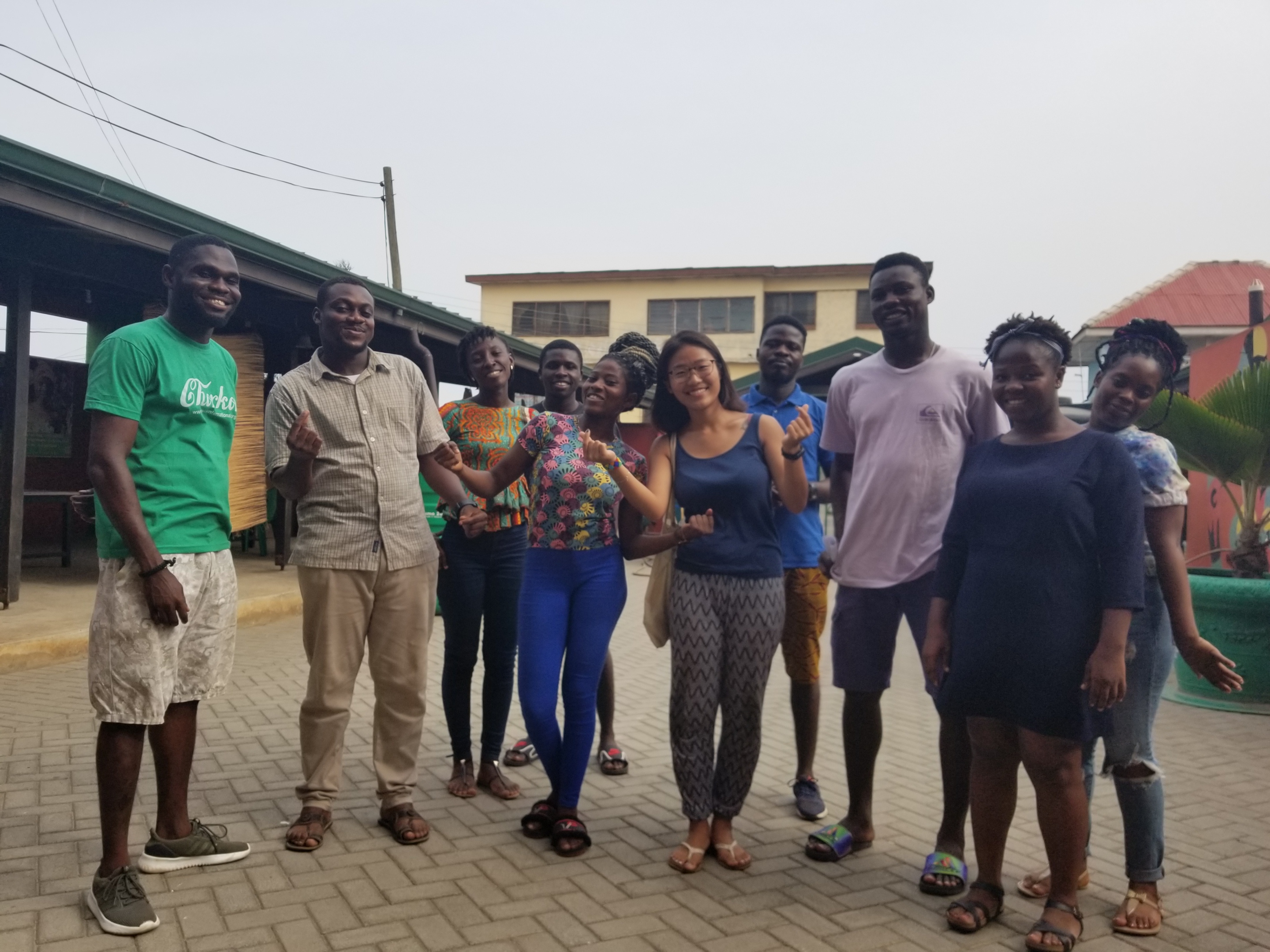 Before her time got cut short in Ghana due to COVID, Kong interned at an NGO called BASICS in one of the poorest areas of Accra, teaching and playing with kids after school and organizing a workshop to transform plastic bottles into trash cans. 
As her time at NYU Shanghai comes to a close, Kong is using her IMA Capstone Project to reflect on her journey to NYU Shanghai and her and her sister's experiences as the "left-behind" children of migrant workers. "My project is a sound-art installation designed to share how migrant families have been impacted due to changes in society, public policies, and the education system," she says. "I tell stories of memory and loss, splits and togetherness in the phenomenon of first-born children left behind in the countryside and second-borns growing up in China's cities."
For the project, Kong interviewed her sister and classmates in her hometown who have experienced family separation due to migrant work. "Each interviewee has his or her own story to tell, you can hear very strong emotions in their voices. These emotions are real and honest and they easily evoke the listeners' feelings of empathy towards the issue," she says.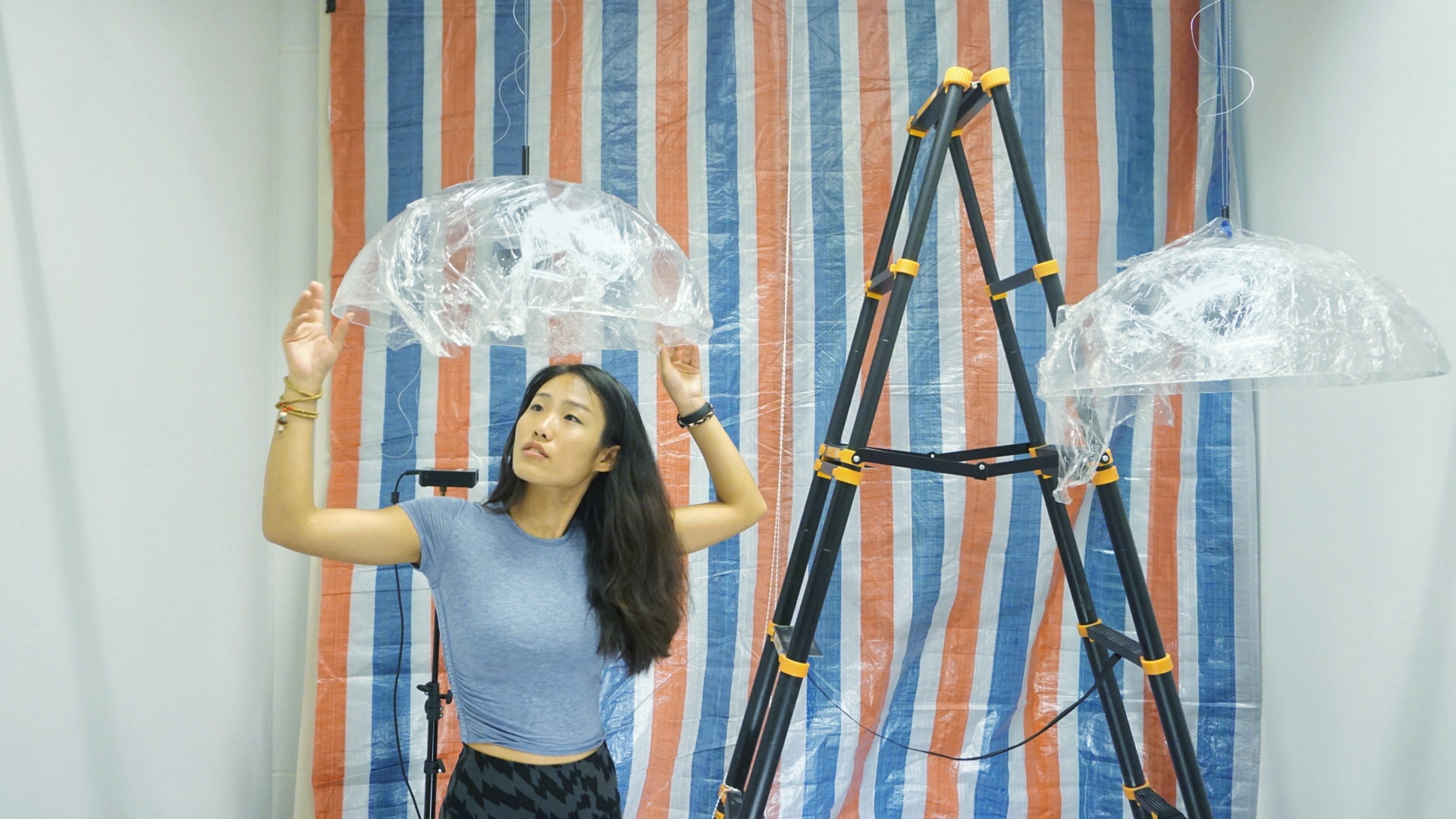 Kong installing her IMA Capstone Project. The projects will be available for viewing May 17-20 on the 8th floor of the Academic Building. 
As Kong looks towards the future, which includes graduate study in sustainable leadership in Europe, she marvels on how her outlook has changed since she arrived at NYU Shanghai. "When I was little, coming from the countryside and growing up in the wet market, one thing I heard a lot was, 'You have to go to a good university and earn a lot of money,'" she says. "But since being at NYU Shanghai, my mindset has shifted. I don't feel the need to pursue what other people think is important, but instead what I think is important. NYU Shanghai gave me the chance to explore that." 


 
Undergraduate Admissions Summary
"You're getting this opportunity not just because you're extremely smart or talented, but because you're meant to be there to help those that cannot."