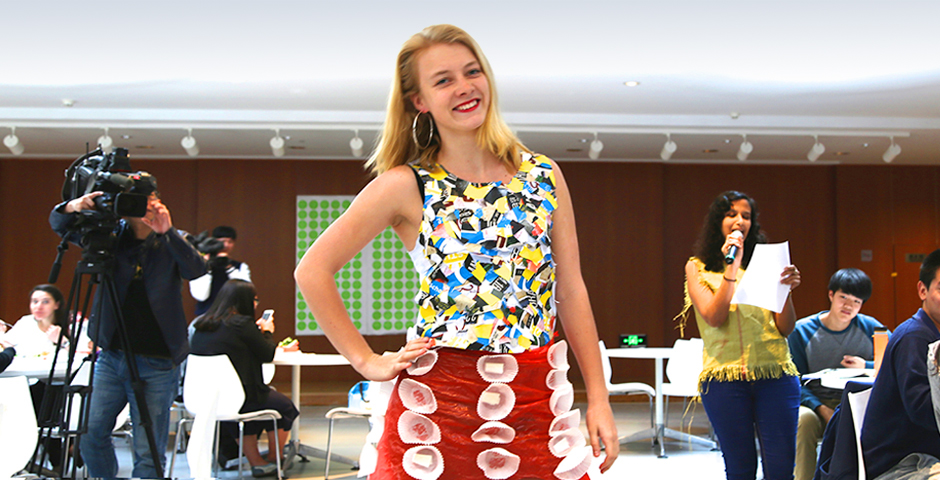 An avid traveler and hiker, Bo Donners '18 shares her study away experience in Berlin, her internship in New York and her advice of waking up to be amazed where you are every single morning.
What was your 'global experience' like before coming to NYU Shanghai?
I'm from The Netherlands, and I'm majoring in Global China Studies with plans to double major in Social Science. I've studied in Bosnia and Herzegovina, at UWC -- a global NGO that aims to unite people, cultures and nations for sustainable development by education.
Besides studying abroad, I love to travel, hike and camp with my family in many different countries. I've hiked in Belgium, Italy, France, Germany, Czech Republic, Bosnia and Herzegovina, China, and also a mountain four hours away from New York City.
Why did you choose to study away in Berlin? What was it like?
It was really a choice between travelling somewhere I hadn't been before--like Ghana or Buenos Aires--or advancing  towards my future. Berlin is a big, alternative center of Europe, a great hub for young people and especially for start-ups. It felt familiar to me; it's not far from my home, and in fact after spending all of last semester there, I became pretty fluent in German, which is similar to Dutch, my mother tongue. Being back in Europe, I was able to reflect on what I've learned from my experiences abroad, and how they are applicable to my own  culture.
What was the best thing about studying away?
Building connections with a professor who taught a social environmental movement class, and establishing the future possibility of working on projects with him and his company. In general, I value being in a new environment where you can meet and learn from people who have different backgrounds. Regardless if at first it seems irrelevant to your future plans, exposure to other cultures will only benefit how you work in an international environment. My advice is: be amazed every single morning.
And you had an internship in New York?
In New York I interned at The Partnership on Sustainable, Low Carbon Transport (SLoCaT) an NGO branch of the United Nations. The organization depended on my note-taking in conferences and I also wrote daily reports for them to  assist in how they could inform their partners about our progress and cause. I worked at  a climate change conference, did some lobbying, and found it exciting to see how people from multiple nations come together to work on international issues and develop policies.