NYU Shanghai Club Fest
Feb 18 2014
On February 17th, the NYU Shanghai Student Involvement Office invited the student body to participate in the inaugural Club Fest of the 2014 spring semester. All of the University's 25 clubs were created last semester under a New Club Development (NCD) program, which was led by NYU Shanghai's newly established student government. These clubs were created in nine main categories: Arts, Performance and Media; Sports; Cultural; Identity-based; Issue-based; Literary; Professional; Service and Volunteer; and Speech and Debate.
One theme that connects many of the clubs is breaking down cultural barriers by integrating people who come from different cultural backgrounds, but share the same interests.  Local Shanghainese student Jiachen Gong (George) founded the Shanghai Club.  George plans to offer a Shanghainese dialect class during the spring semester and lead a few Shanghai explorations.  He hopes that these activities will help international students gain a better understanding of the city as well as Chinese culture. Saphya Council, a freshman from New York City, expressed her interest in the clubs, "All of them looked so interesting that I wanted to sign up for everything!" By joining a variety of clubs, students not only develop their own interests, but also help to shape the community of NYU Shanghai.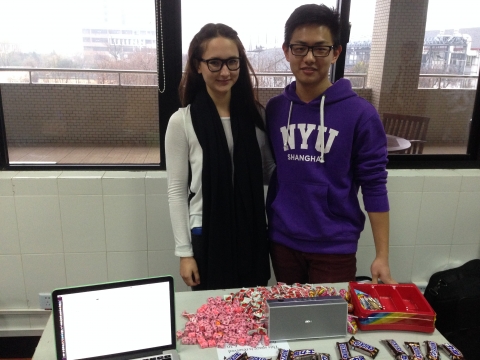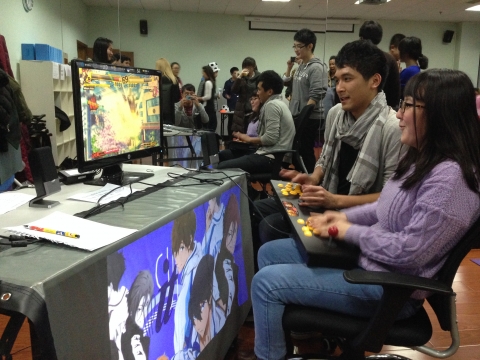 Full club list:
Arts, Performance and Media
Anime, Comics and Games (ACG)
The Artist's Guild
Filmopolis
The Other Octaves
Singers, Producers, Songwriters, Musicians (SPSM)
Thespians
Xiao Long Shakers
 
Club Sports
Badminton Insanity
Solar Alpha Soccer
Tennis Club
Volleyball Club
 
Cultural
HOW it tastes
International Cultural Exchange (ICE)
Shanghainese and Shanghai Exploration
 
Identity-Based
LGBTQ@NYUSH
 
Issue-Based
Green Shanghai
 
Literary
Book Friends
 
Professional
Investment Analyst Group
Mirae Assets
Startup Shanghai
Stern Political Economy Exchange (SPEX)
Undergraduate Business Association (UBA)
 
Service/ Volunteer
China Care Club
 
Speech and Debate
The Collective Voice – More Than Debate
Model United Nations
Written by Ziqing Chen. Photo Credit: Ziqing Chen.