More than 100 Students from New York and Abu Dhabi Join Shanghai Campus
Sep 6 2018
113 NYU students from sister campuses in New York and Abu Dhabi have registered at Century Avenue this semester as study-away students, a 30 percent increase from the same time last fall.     
This semester's study-away students hail from some 16 countries around the world. For some,  coming to China was a chance to connect more deeply with their roots.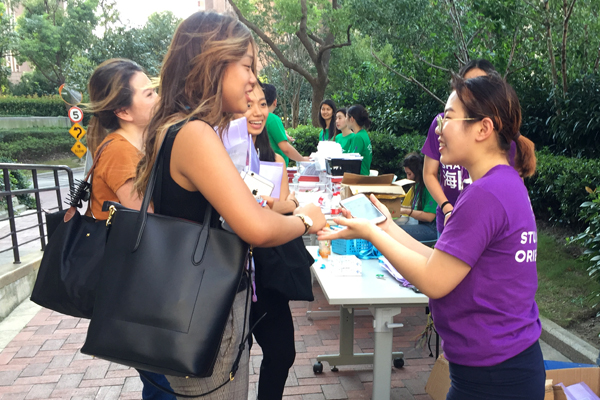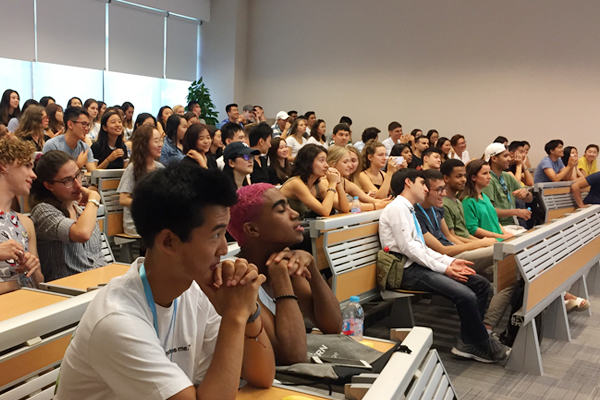 Born in Haerbin, Heilongjiang province and raised in San Francisco, Amy Qi, NYU '20, never had the chance to live in China before moving to Shanghai last week. And now that she's here, the 19-year old  has already noticed some delightful changes in herself.
"I feel my Chinese has been improving quickly over the past two weeks," she said. "Even though my parents have me speaking Chinese at home, here in Shanghai people expect me to communicate like a native."
Qi plans to take courses in advanced Chinese and Chinese philosophy this  semester. "NYU Shanghai in general feels very welcoming, and it's easier to build closer bonds with other students and faculty in a smaller community."
"In addition to the appeal of China and Chinese culture, many choose NYU Shanghai for its broad curriculum and high level of academic rigor," said Diane Geng, associate dean for Academic Affairs.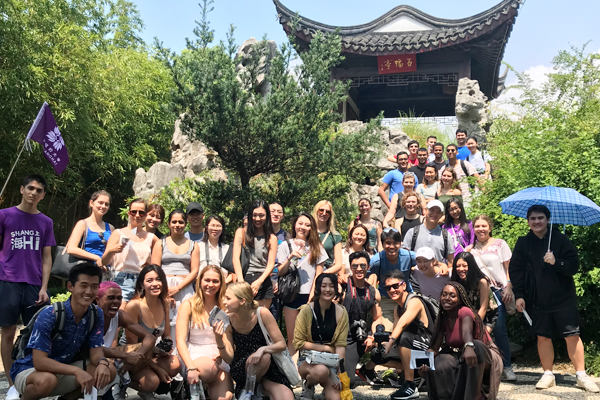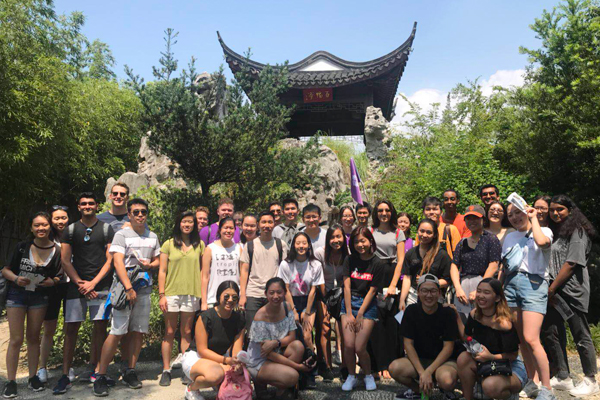 During last week's orientation, the study away students were  introduced to the University and Shanghai through a variety of workshops, city tours and community service trips, accompanied by 10 Study-Away Orientation Ambassadors (SAOA).
Milly Yin, senior associate of Study Away Programs, said her team and the Office for Community Engaged Learning have also designed a series of programs throughout the semester to offer study-away students richer experiences in China.
Upcoming travel opportunities include cultural excursions to Zhujiajiao Watertown, Suzhou, Hangzhou and Shenzhen. "Instead of just transporting students from the campus to the cities, this year we've added introductory sessions before the trips to inform students of each city's uniqueness," Yin said.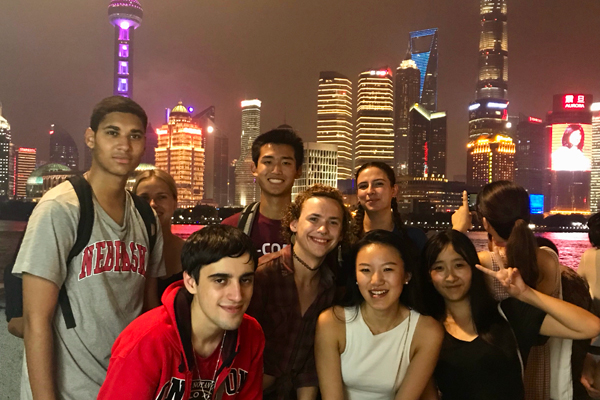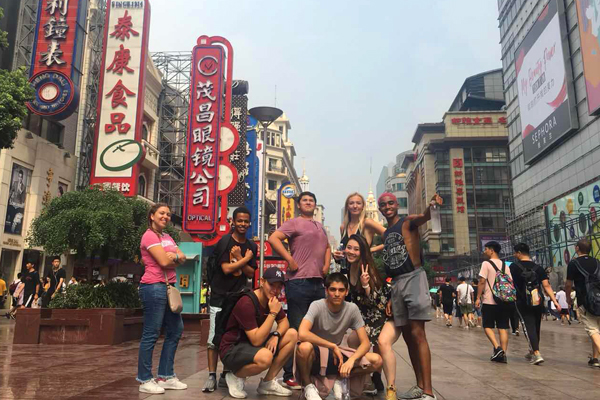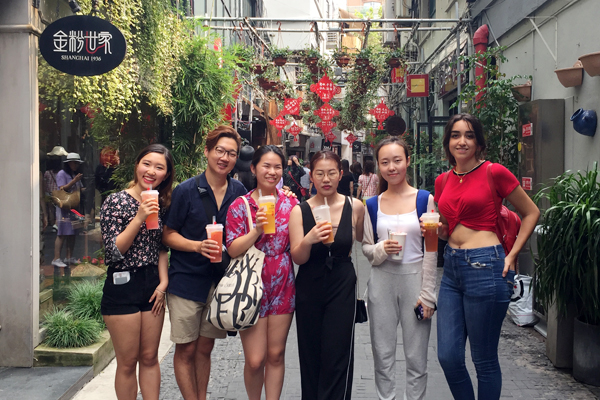 Even as many new faces join the Century Avenue campus, some 271 NYU Shanghai students, the majority of whom are  juniors, will also be embarking on their own study-away journeys across New York, Abu Dhabi and seven other NYU global sites including Sydney and Buenos Aires.
Excited about your new city? Share your global study-away story with us at shanghai.gazette@nyu.edu